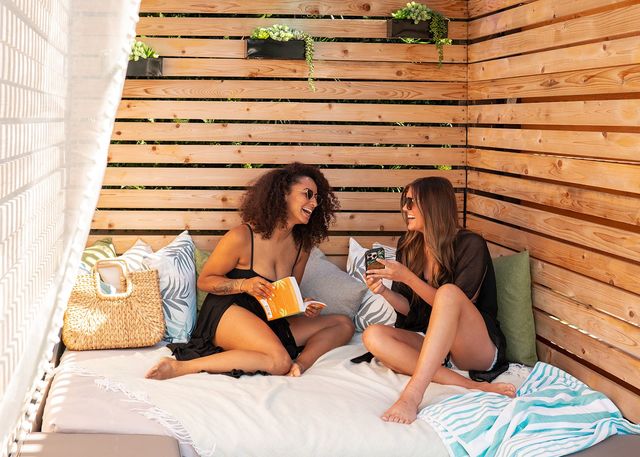 Kansas City's hottest rooftop pool scene! Toast sunny days and warm nights at our rooftop pool. Nine Zero One cabanas are here with immersive and festive décor, cocktails, food, and photo opportunities!
Reserve Now

(opens in new window)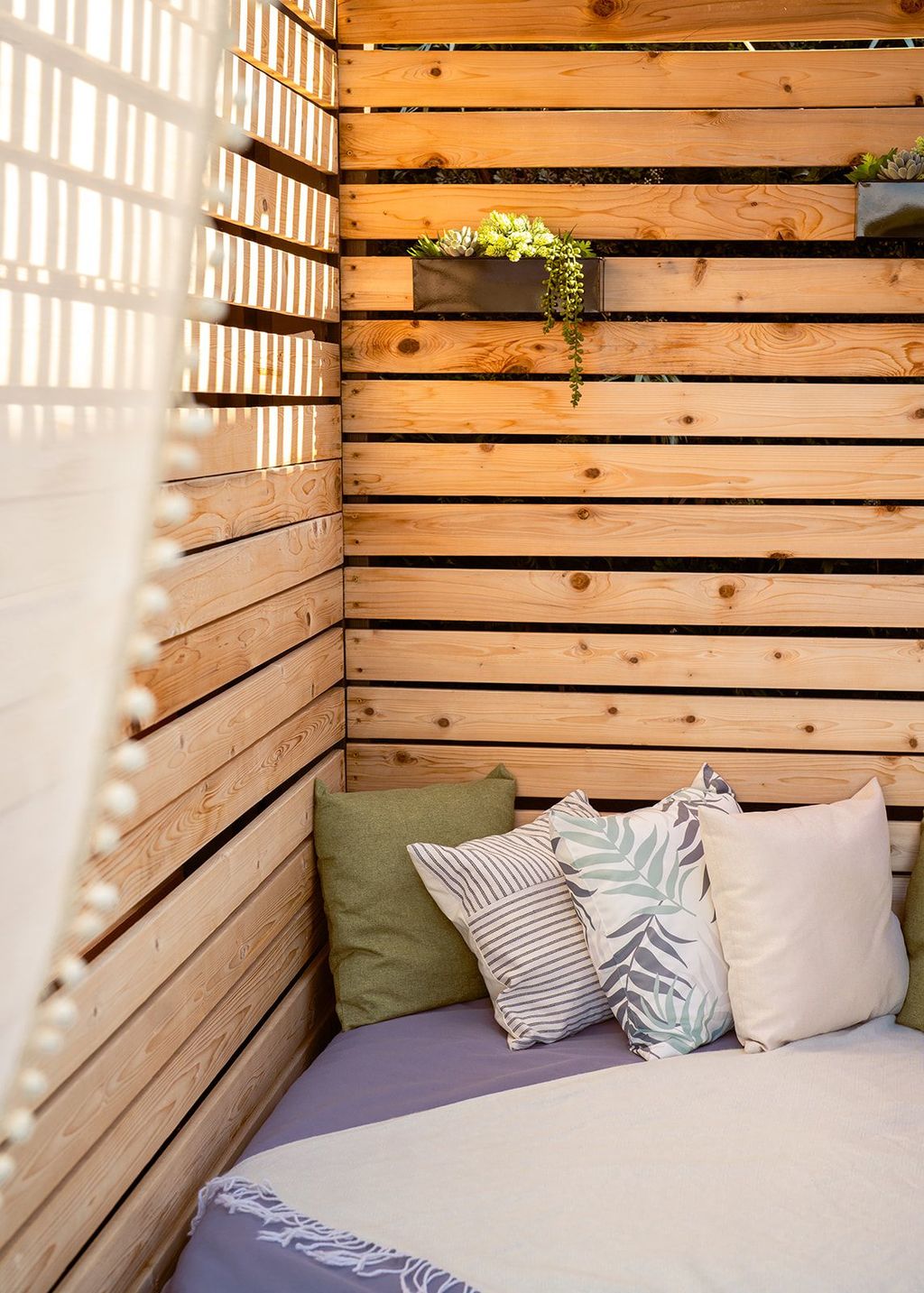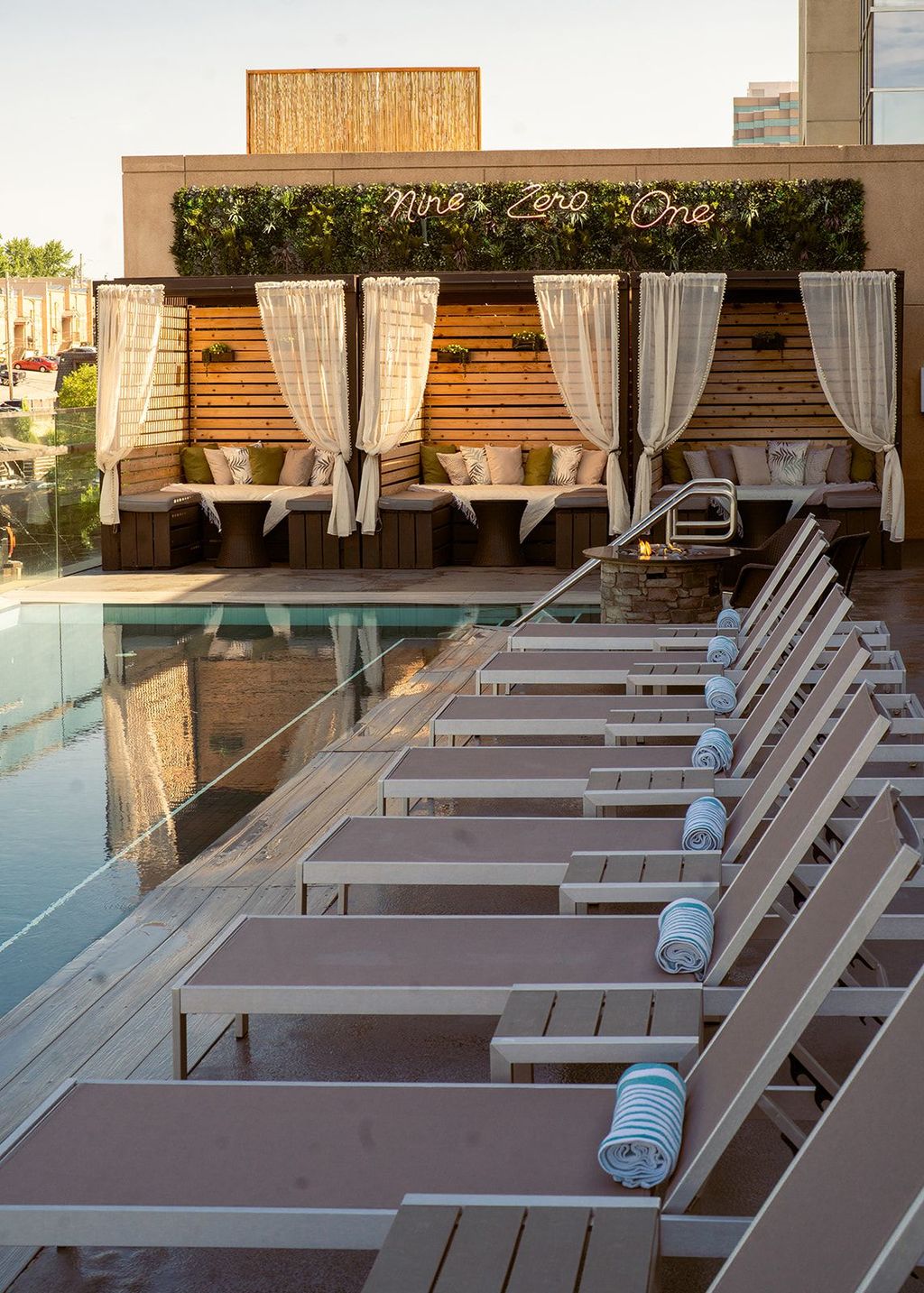 Nine Zero One Rooftop
We invite you to enjoy one of our private rooftop cabanas for up to 6 guests! This booking secures:
2-hour reservation at one of our poolside cabanas
Welcome fishbowl of house rum punch
Complimentary pool passes for everyone in your party.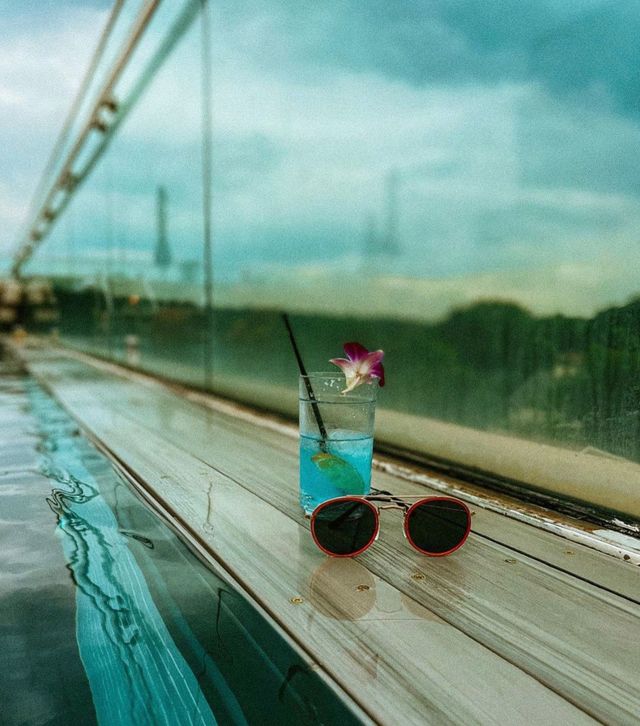 Terms & Conditions
Weather permitting. Seasonal activation.
No outside food or beverages allowed. No smoking allowed.
Your reservation will be held for 15-minutes past the schedule reservation time.
All food and beverage purchases will have a 20% gratuity added to the final bill. All sales are final and non-refundable.
You can always transfer your reservation to another person. Your reservation can be cancelled at any time before the time of the reservation should your plans change. However, we request that you do so at least 24 hours in advanced so Nine Zero One can plan accordingly.
If you have any questions about your reservation or if you would like to make any special arrangements, please reach out to 901@thefontainehotel.com.
DISCLAIMER - READ CAREFULLY - Additional terms and conditions may apply. This experience, activity, or event is being offered, sold, and serviced by a third party. While we strive to provide accurate and up-to-date information, Curator Hotel & Resort Collection ('Curator") cannot guarantee the quality or accuracy of goods and services made available by any third party featured on this site. The third-party providers are solely responsible for the accuracy of the information, the quality of services rendered, and any potential liability arising from the activities offered. Information and descriptions are subject to change without notice. The nature of some experiences or activities may require liability waivers or legal releases. All terms and conditions set by the service provider should be reviewed during the final purchase process.