Hotel deLuxe
729 SW 15th Avenue, Portland, Oregon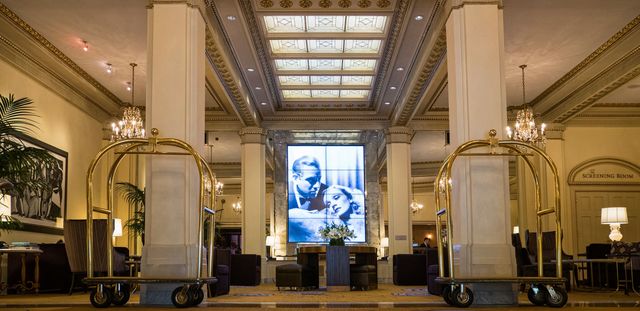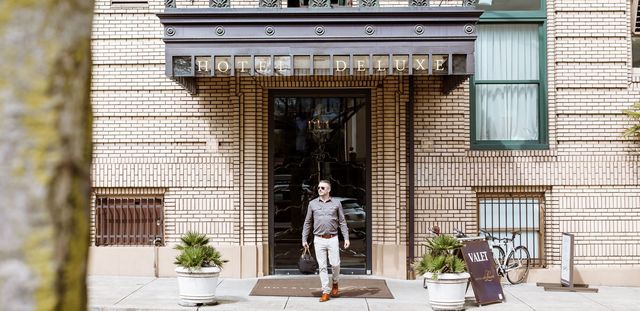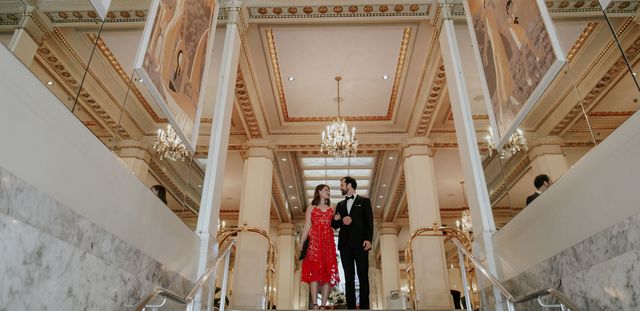 A decadent, timeless retreat in Portland's Goose Hollow neighborhood. Designed to beckon Hollywood's Golden Age, Hotel deLuxe combines an art deco aesthetic with modern art. Here, glamour is both a destination and a state of mind.
A Provenance Hotels Hotel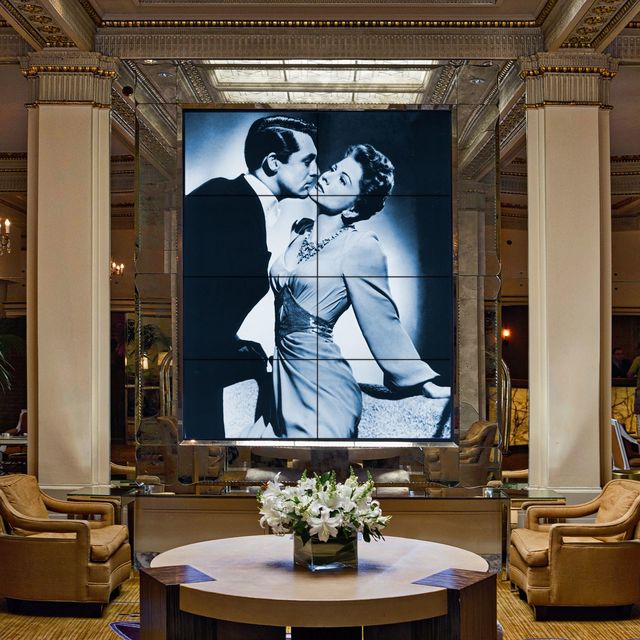 Hollywood Heyday Art
Displayed in the corridors of Hotel deLuxe's 130 guestrooms are nearly 400 behind the scenes photographs, film stills and studio shots from Hollywood films from the 1930s to the 1950s. In the lobby, a larger-than life video wall evokes a movie screen.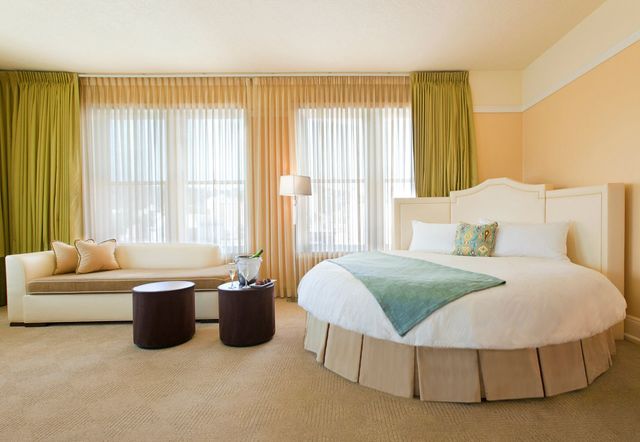 Marlene Dietrich Suite
The Marlene Dietrich Suite evokes a classic style with a warm ambience. The suite features an 8-foot circular bed, making for a truly unique stay.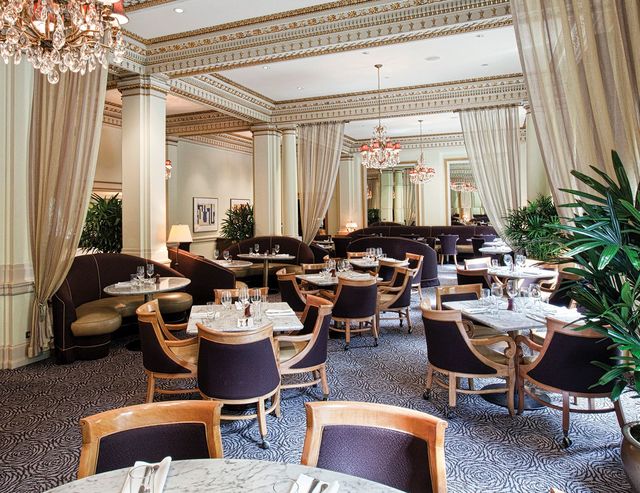 Gracie's at Hotel deLuxe
With soaring ceilings and an abundance of elegance and style, Gracie's exudes Hollywood glamour. The menu features unique, classic American fare and innovative, locally sourced Pacific Northwest dishes.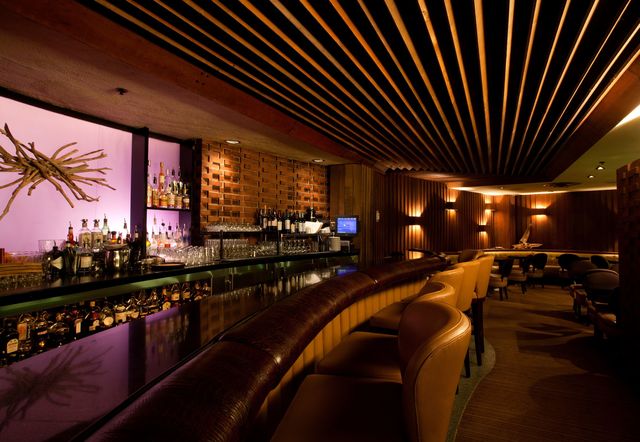 Driftwood Room
Driftwood Room is a Portland landmark serving thirsty revelers since the cocktail lounge heyday of the 1950s. Located just off the lobby, it offers legendary drinking experiences - from signature champagne cocktails to a flight of unique Manhattan's- in a setting reminiscent of a classic Hollywood movie.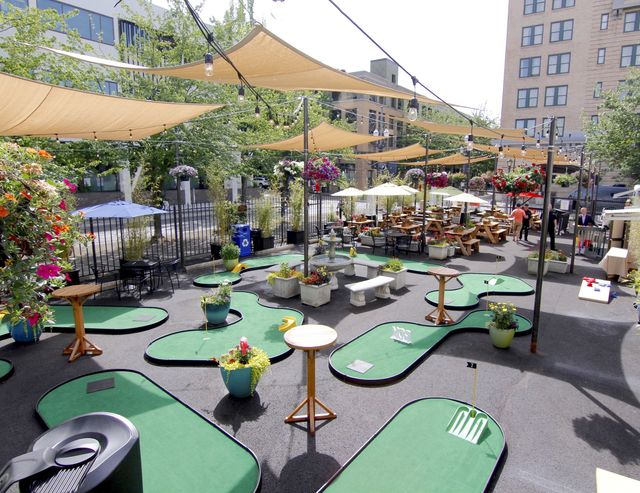 19th Hole
Open seasonally, The19th Hole is Hotel deLuxe's nine-hole miniature golf course, pop-up eatery and libation destination stationed just across the street from the hotel's main entrance.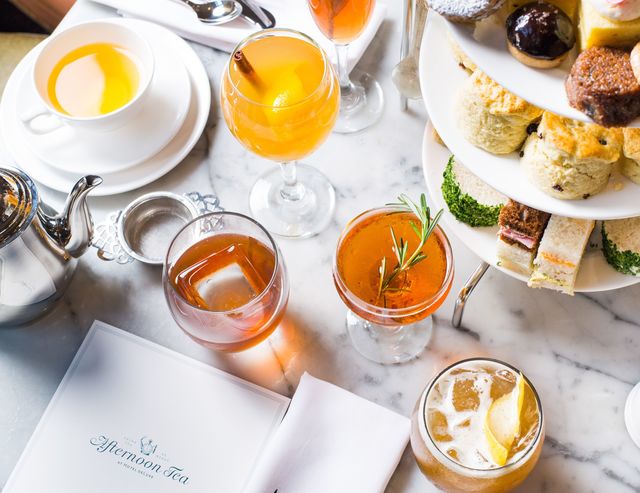 Afternoon Tea
Afternoon tea service in Gracie's marries Portland-blended teas from Smith Teamaker and a traditional English menu of tea sandwiches, house-made scones, jams, and pastries.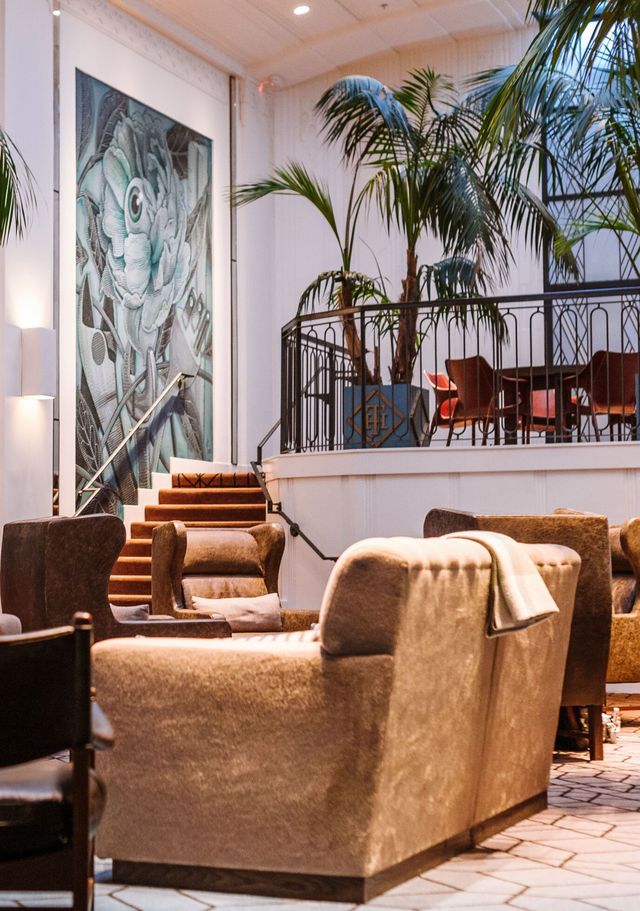 Headquartered in Portland, Ore., Provenance Hotels specializes in independent hotels that express the richest essence of the communities we call home. The award-winning hotels illuminate the individuality of our bright talent, locally curated art collections, the ingenuity of local tastemakers as well as innovative food and beverage. The portfolio includes 14 properties in Portland, Seattle, Tacoma, Palm Springs, New Orleans, Nashville, Boston and Fort Wayne, Indiana.