Hotel Per La
649 S Olive St, Los Angeles, California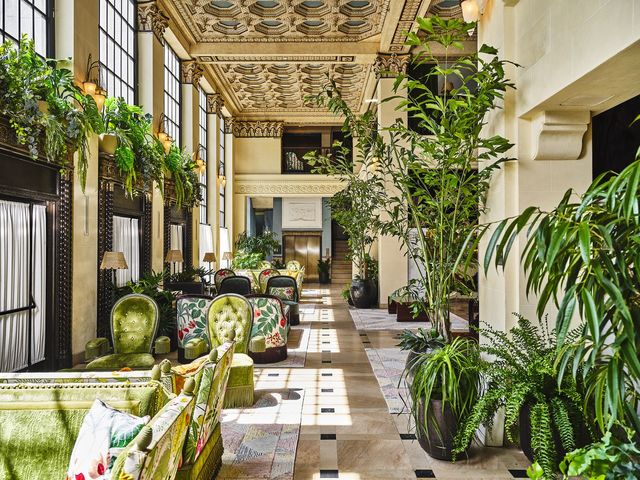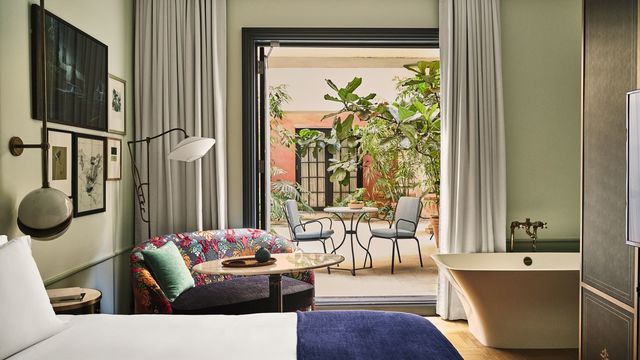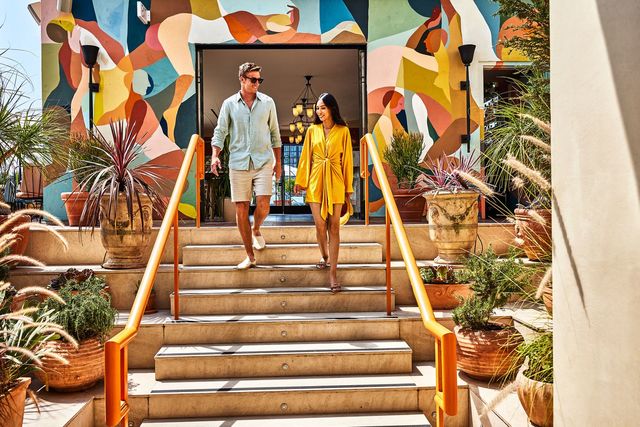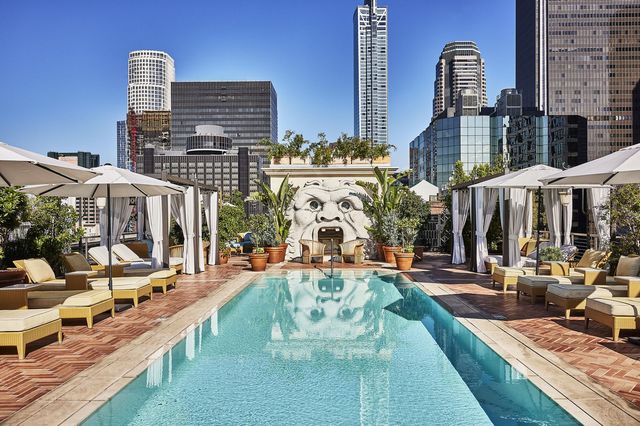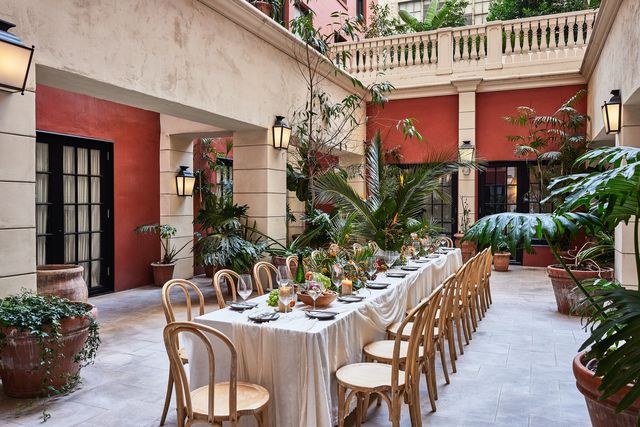 Situated in the heart of Downtown Los Angeles, Hotel Per La is inspired by the building in which it's housed. Originally the Bank of Italy, a historic 12-story building on the corner of Olive and 7th Street, the space is a symbol of inclusion and accomplishment. Per La is an inspired name that translates to "For The" in Italian, a nod to the buildings storied beginning as a bank for the people. Its founder, Amadeo Giannini believed in the dignity and abilities of those commonly overlooked. In essence, our name means: "For Los Angeles."
A Sage Hospitality Group Hotel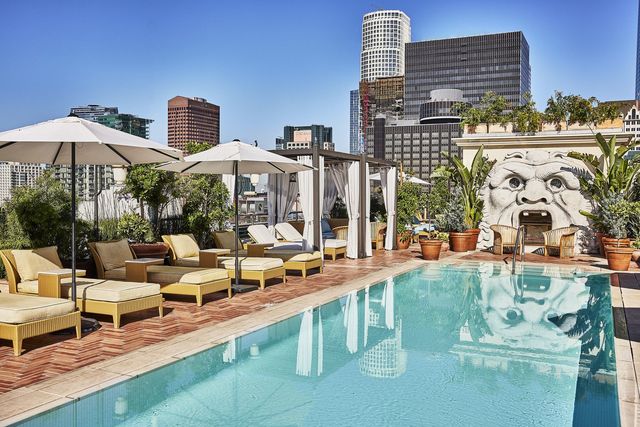 Urban Oasis Rooftop
With sweeping views of the Downtown LA skyline, the large rooftop pool and sundeck with lush landscaping offers a beautiful oasis. The space is complete with a replica of The Orcus Mouth, the main sculpture seen in Il Parco dei Mostri in Lazio, Italy, featuring the transcribed words, "Missa omnium cogitationum" – any whispers made into the mouth will be heard by all – further signifying Hotel Per La's welcoming nature of inclusion to both travelers and locals alike.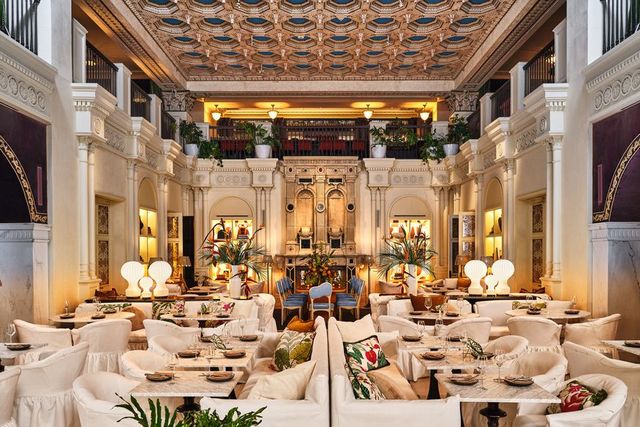 Casual, Yet Polished Dining Environments
Per L'Ora restaurant & bar is a neighborhood classic, thoughtfully expressing LA culture and lifestyle through reimagined flavors of coastal Italy. Bar Clara is a more casual rooftop bar offering poolside drinks and a Mediterranean-inspired cuisine. Modeled after a famous Venetian coffeehouse, Café Ora is a welcoming space to enjoy coffee and discover LA-centric snacks.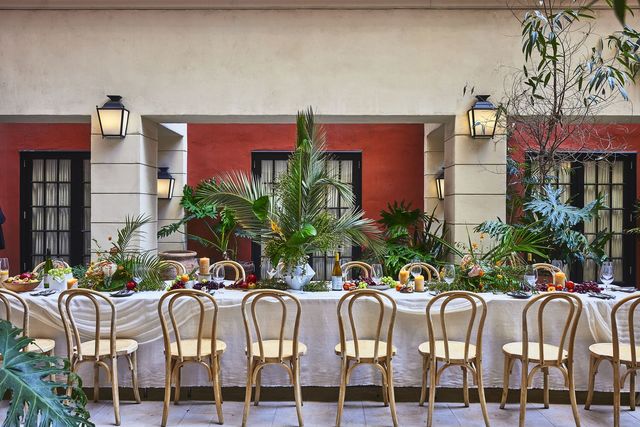 Intricately Designed Meeting & Event Spaces
Hotel Per La offers 10,000 square feet of creative meeting and event spaces ranging from boardroom settings, lush courtyard dinners, to rooftop pool soirees with Downtown skyline views and grand parties in the historic double height lobby.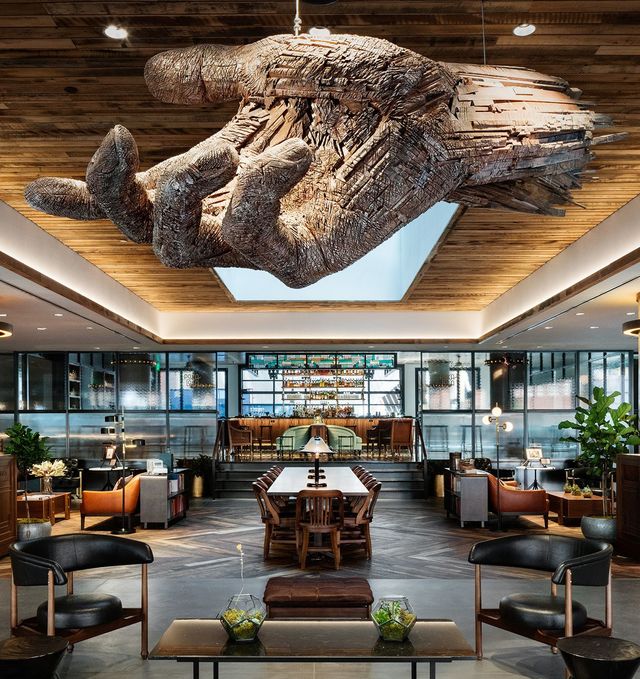 We are a collective of entrepreneurs, driven creatives, and visionaries who lead the industry in experiential hospitality. Our four companies work together to deliver on the promise of "artful" hospitality. Setting the new standard in partnerships and guest experiences, we're creating places that people want to go to—not through.