Inn at the Market
86 Pine Street, Seattle, Washington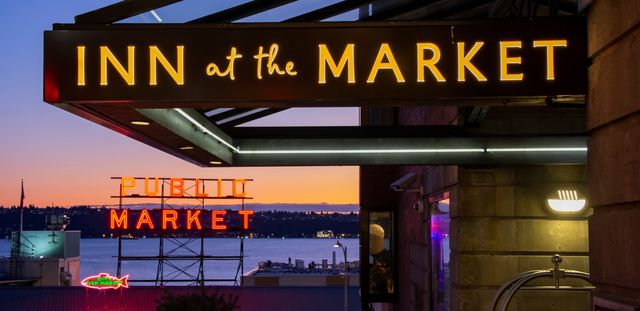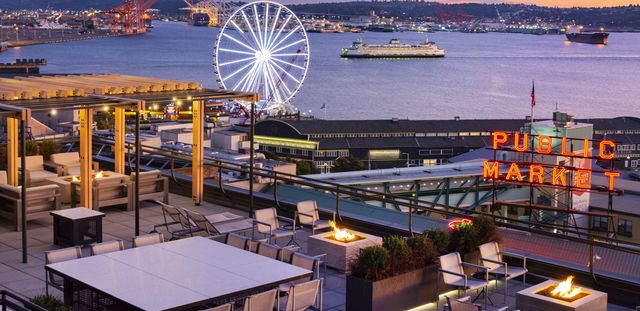 Inn at the Market is a luxury boutique hotel offering sweeping views of the Puget Sound and Olympic Mountains with modern Pacific Northwest style and comfort. Located in the historic district of Seattle's Pike Place Market, this unique property offers a tranquil hideaway just steps away from the vibrant atmosphere of the Seattle Waterfront. Come and enjoy Inn at the Market, home to several of the area's most acclaimed restaurants, an oasis in the heart of Seattle.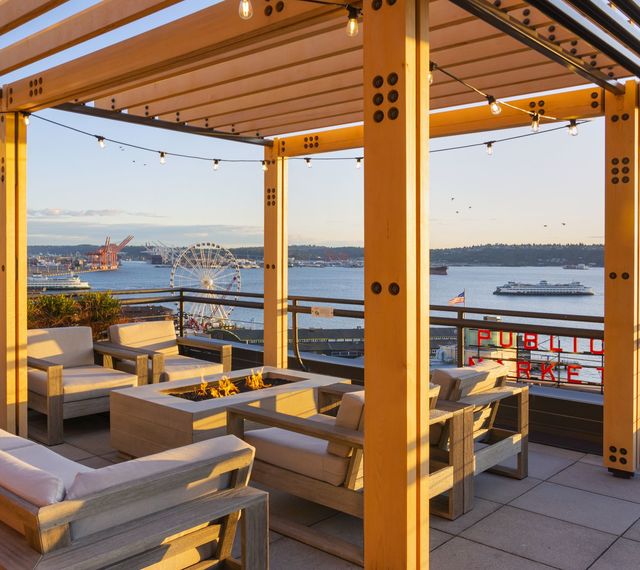 Waterview Terrace
This private, hotel guest-access only space boasts lounge chairs, fire pits and exclusive views of Pike Place Market, Elliott Bay and the Olympic Mountains. Watch the ferries arrive while you enjoy your morning coffee or enjoy a glass of wine as the sun sets over the Emerald City.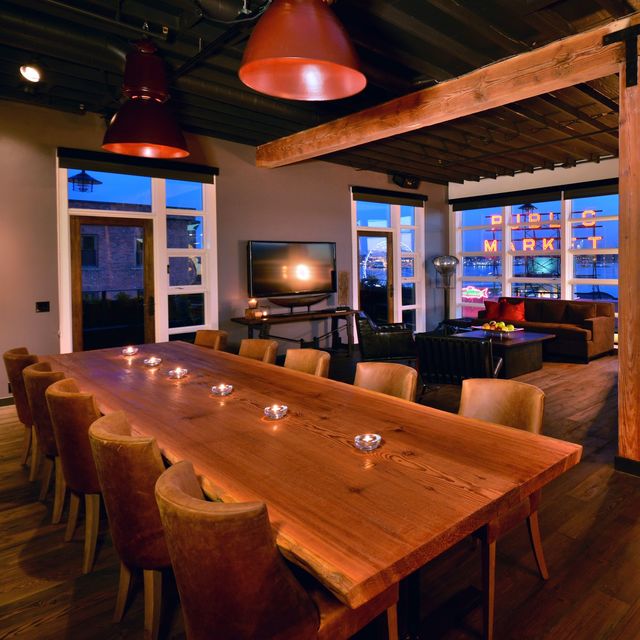 Beecher's Loft
This 1400 sq foot suite offers a full chef's kitchen, bedroom and outdoor view deck. The one-of-a-kind space in Seattle is the perfect spot for your next evening event, day retreat or luxury getaway.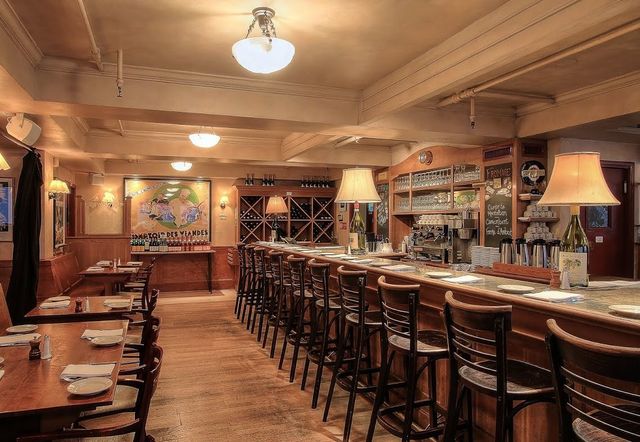 Café Campagne
A long-time Seattle favorite, this classic Parisian brassiere offers a popular brunch menu and classic French faire.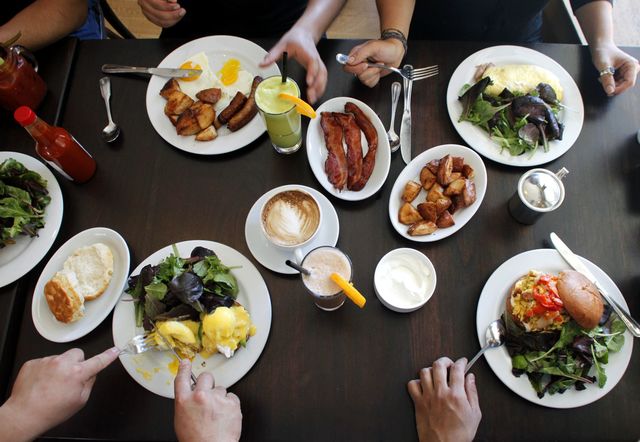 Bacco Café
Top rated for their all day breakfast menu, Bacco offers all the brunch favorites! Enjoy a Dungeness crab omelet with your mimosa or stop by to grab an espresso or one of their many fresh juice bar options.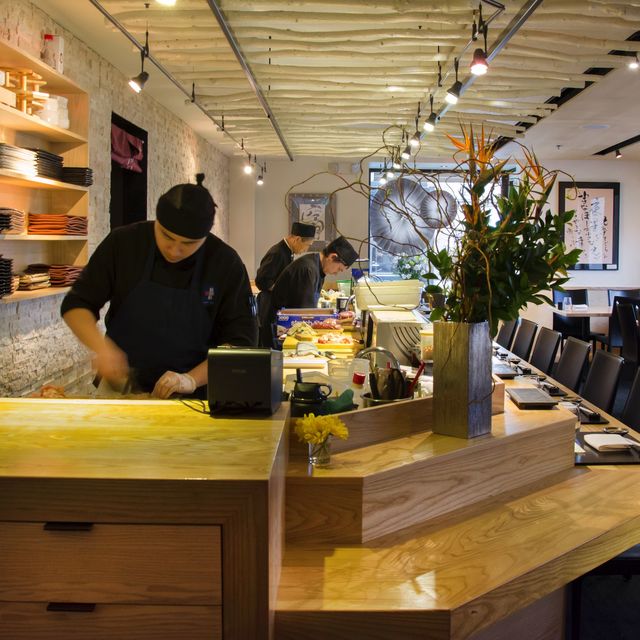 Sushi Kashiba
Sushi Kashiba offers the highest standard Japanese cuisine that sushi lovers have come to expect from who the Seattle Times calls, the "Sushi Sensei" of Seattle. Chef Shiro Kashiba is a three-time James Beard Award nominee for Outstanding Chef.