Sentinel
614 SW 11th Avenue, Portland, Oregon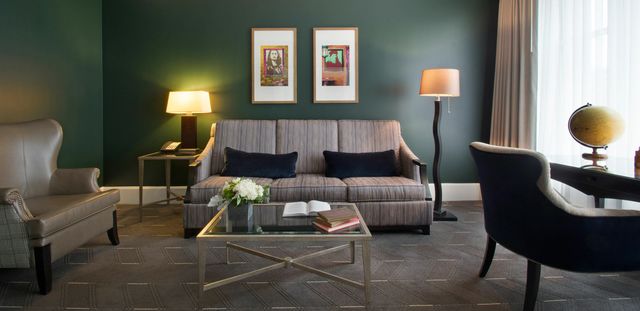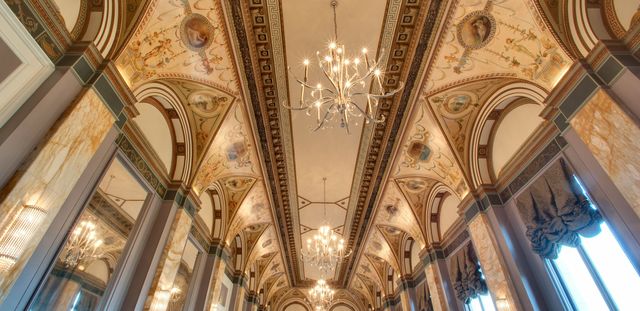 Named after its unique architectural sculptures that line the facade, Sentinel serves as a meeting place for the visionary thinkers, makers and doers who flock to this Pacific Northwest city for artistic and entrepreneurial inspiration.
A Provenance Hotels Hotel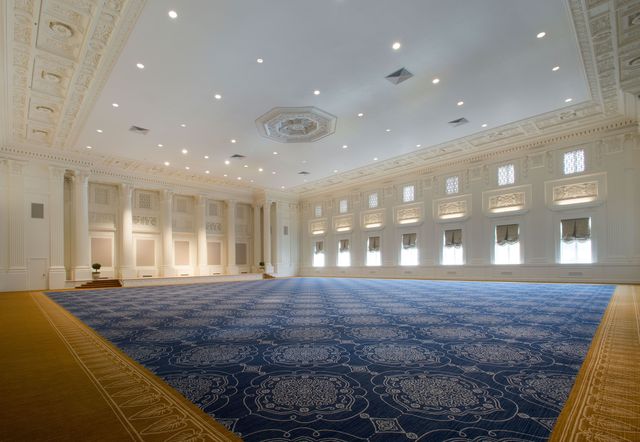 Governor Ballroom
More than 19,000 sq. ft. of ornate meeting space is available at Sentinel within distinctly designed rooms, including the iconic Governor Ballroom.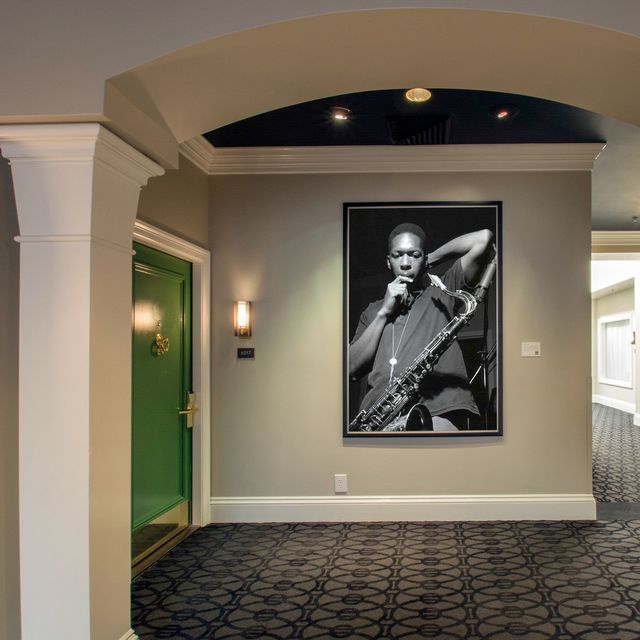 Pushing the Limit Through Art
The art at Sentinel celebrates visionaries who challenged the status quo, pushed the limits and left their mark on fashion, music, innovation, sport and human rights. Guestroom corridors feature larger than life, historic, black and white photos of luminaries such as Marie Curie and Buzz Aldrin to Dr. Martin Luther King Jr., Velvet Underground and more.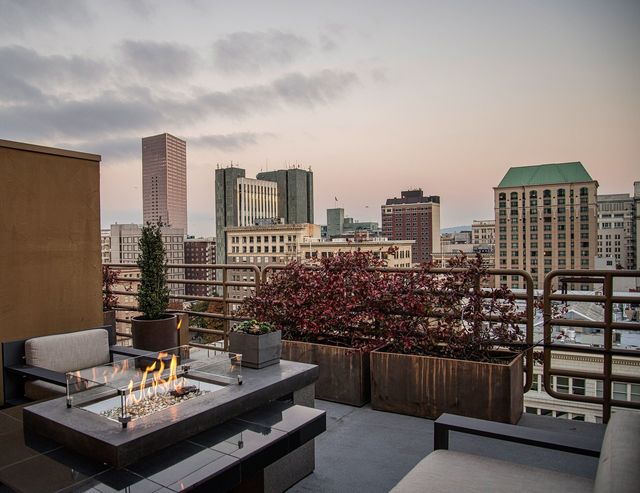 Balcony at Terrace Suite
Located on the sixth floor of the West Wing, the Terrace Studio Suites offer sweeping views of downtown Portland from balcony patios. Sip on a night cap, warm by the fire on the balcony.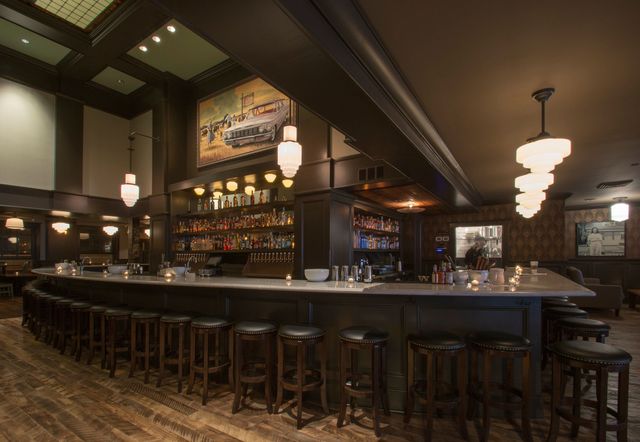 Jackknife Bar
With two on-site dining spots, you won't go hungry. Jackknife, created by Lightning Bar Collective, is renowned for its expertly crafted cocktails and Southern food, while Jake's Grill is an American classic, and is a local go-to spot for steak and seafood.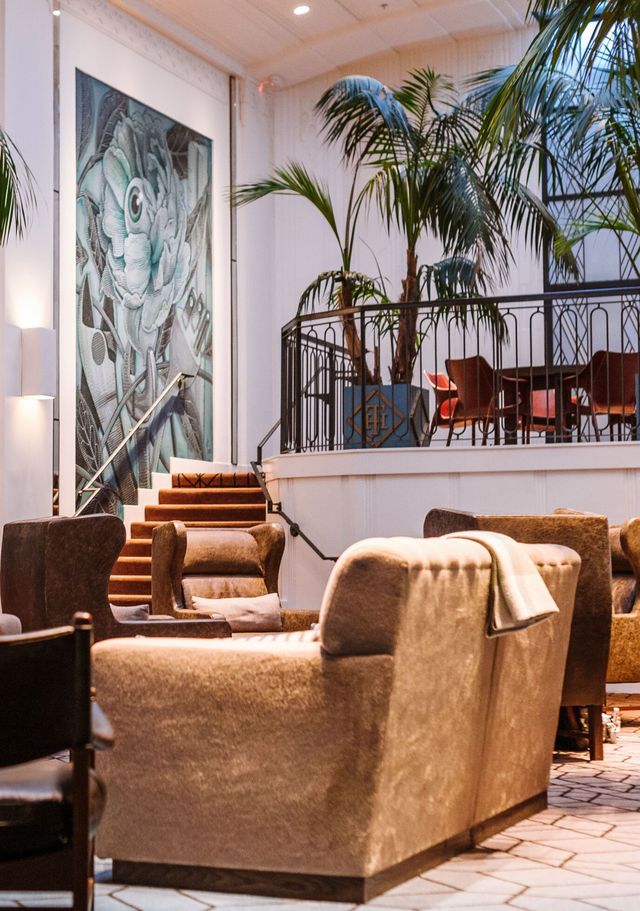 Headquartered in Portland, Ore., Provenance Hotels specializes in independent hotels that express the richest essence of the communities we call home. The award-winning hotels illuminate the individuality of our bright talent, locally curated art collections, the ingenuity of local tastemakers as well as innovative food and beverage. The portfolio includes 14 properties in Portland, Seattle, Tacoma, Palm Springs, New Orleans, Nashville, Boston and Fort Wayne, Indiana.