The Bradley
204 W Main Street, Fort Wayne, Indiana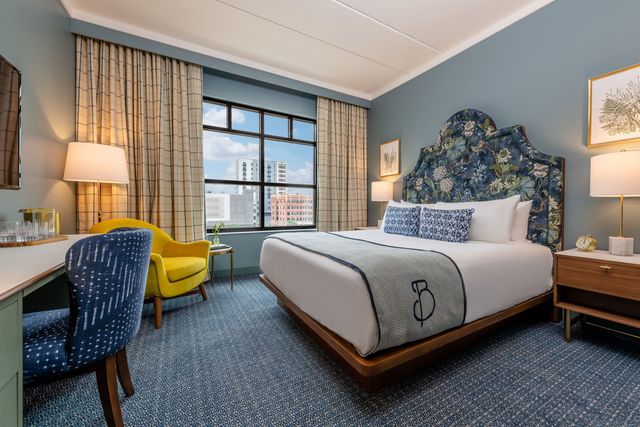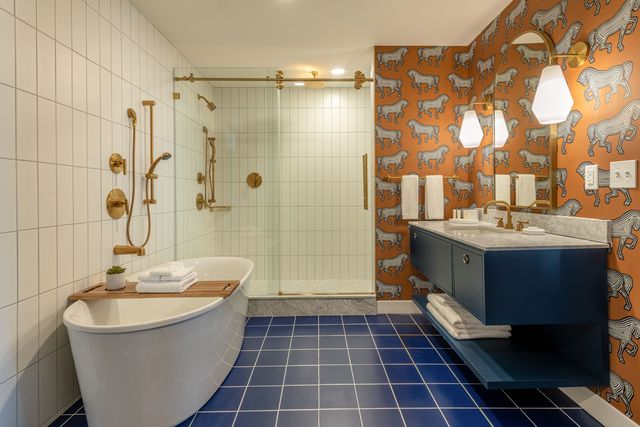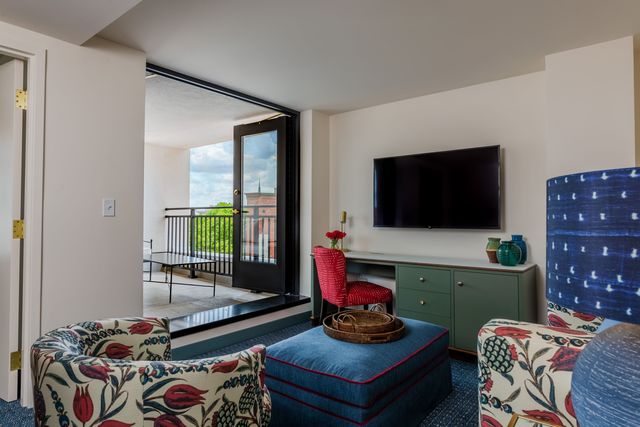 The Bradley is making its mark as the cornerstone of entertainment and hospitality in the city of Fort Wayne, Indiana. The 124-room property is a true reflection of the city, felt through the genuine spirit of community and creativity featuring nine specially designed suites, two restaurants including a coffee bar and rooftop dining, plus localized art throughout. Project is a collaboration with Provenance and Barbara Baekgaard, co-founder of the iconic Vera Bradley.
A Provenance Hotels Hotel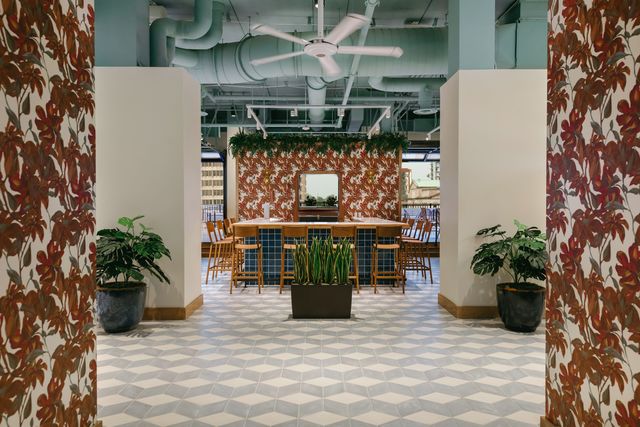 Birdie's Rooftop
Perched on the top floor of the hotel, Birdie's. Casual and comfortable by design, diners can settle in at the indoor bar or among the textured banquettes. Or, unwind around the fireplace on the outdoor terrace sipping craft cocktails overlooking downtown.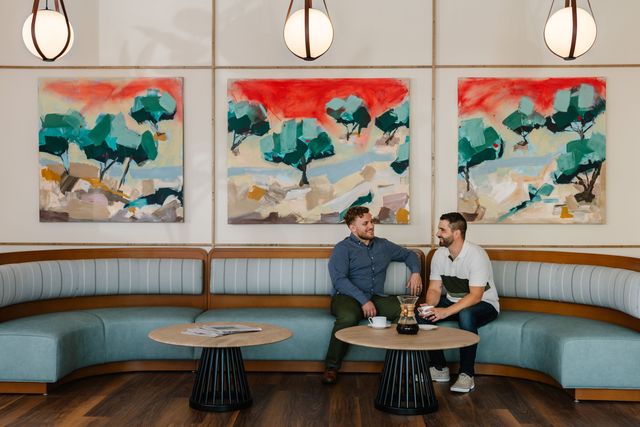 Localized Art
In keeping with Provenance's mission to celebrate the arts and its creators, The Bradley illuminates works from local artists including botanical letterpress prints by Hedge Studios; pop culture and street artist, Phresh Laundry; and a revolving gallery Purdue University Fort Wayne Department of Art and Design.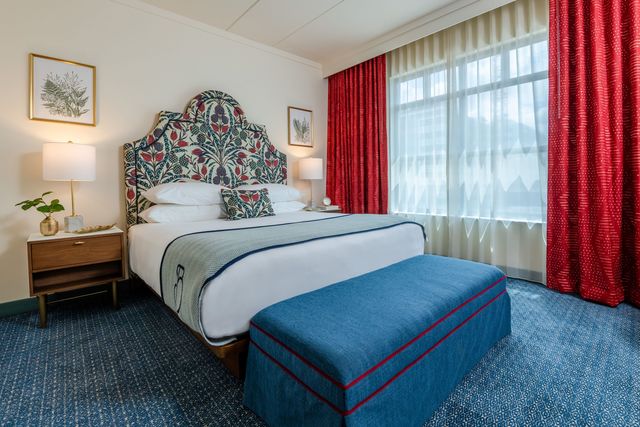 Specially Designed Suites
The nine specially designed suites that make their mark on The Bradley, named for cities around the state from Ft. Wayne and South Bend to Indianapolis and more.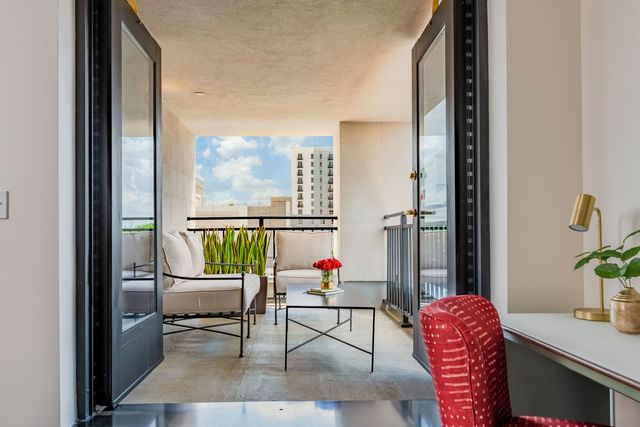 Outdoor Terraces
Embracing its residential feel, some of the suites at The Bradley offer private outdoor terraces where guests can unwind.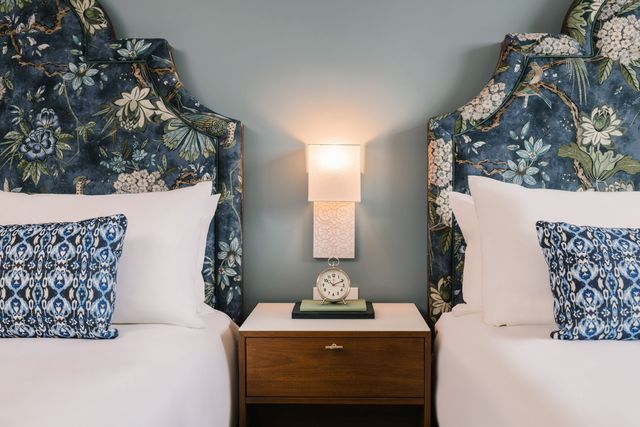 Pops of Vera Bradley
While envisioned to be a reflection of Ms. Baekgaard's personal design aesthetic, you'll find nods to the iconic lifestyle brand through custom guestroom pillows and handcrafted bags sold exclusively at the hotel.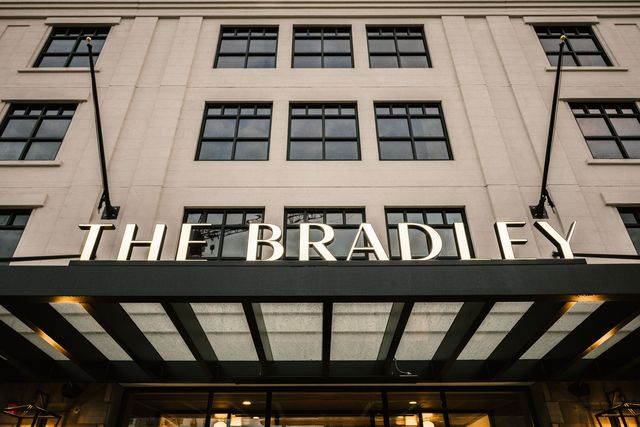 Downtown Location
Centrally located in the heart of Fort Wayne, blocks from new developments like Promenade Park and The Landing, TinCaps stadium, Arts Campus, Embassy Theatre and more.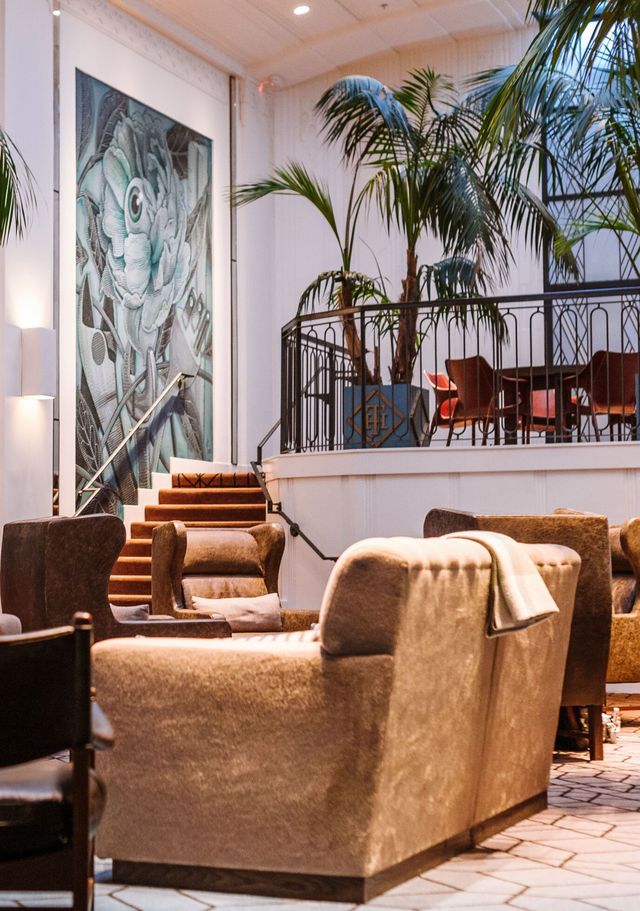 Headquartered in Portland, Ore., Provenance Hotels specializes in independent hotels that express the richest essence of the communities we call home. The award-winning hotels illuminate the individuality of our bright talent, locally curated art collections, the ingenuity of local tastemakers as well as innovative food and beverage. The portfolio includes 14 properties in Portland, Seattle, Tacoma, Palm Springs, New Orleans, Nashville, Boston and Fort Wayne, Indiana.