The Revolution Hotel
40 Berkeley Street, Boston, Massachusetts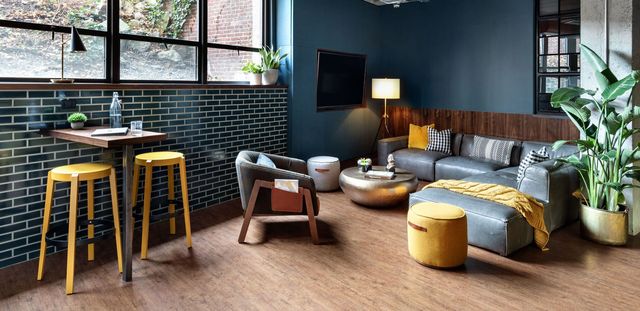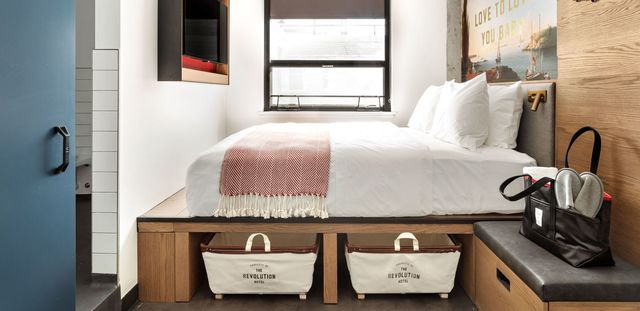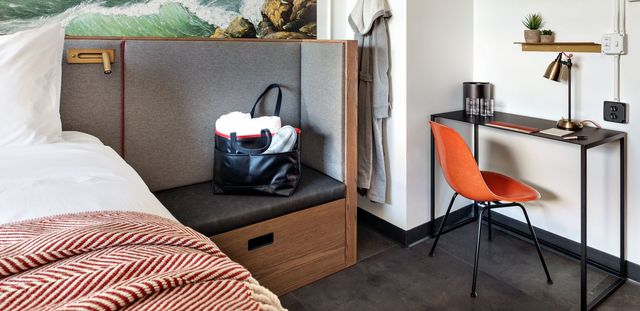 Bold moves and plenty of hometown pride, The Revolution Hotel is the ideal home base for the traveling creative set. With smartly designed rooms and an unbeatable South End location, the hotel draws inspiration from Boston's rich history of innovators, thought leaders, and risk-takers in the form of interpretive art, stunning sculptures, and clever design cues that speak to the notion of Boston 'firsts.' An adaptive reuse of one of the first YWCAs, the hotel resides within a landmarked building.
A Provenance Hotels Hotel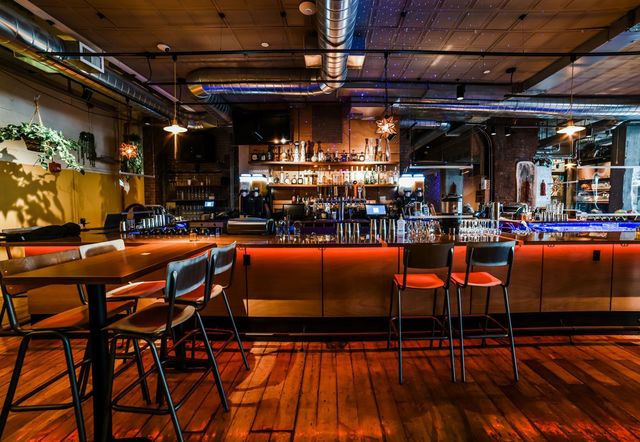 Taco Tuesday Everyday
Cósmica, a Mexican eatery and bar, offers an inventive take on classic Mexican street food.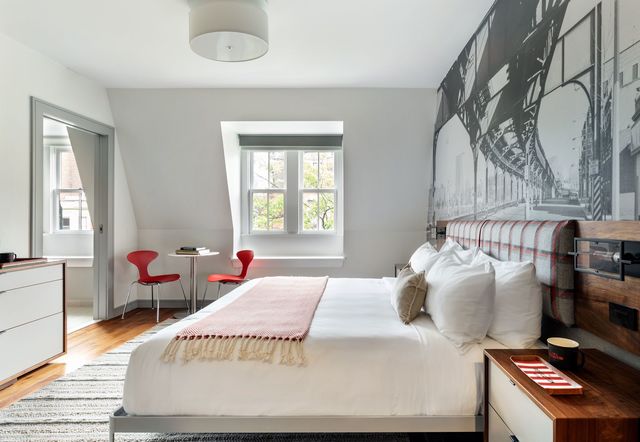 The Revolution Lofts
Ever dream of having your own Loft in the city? Look no further than the Revolution Lofts, which includes 13 lofts separate from the main hotel, complete with the Provenance Sleep Experience and separate seating area.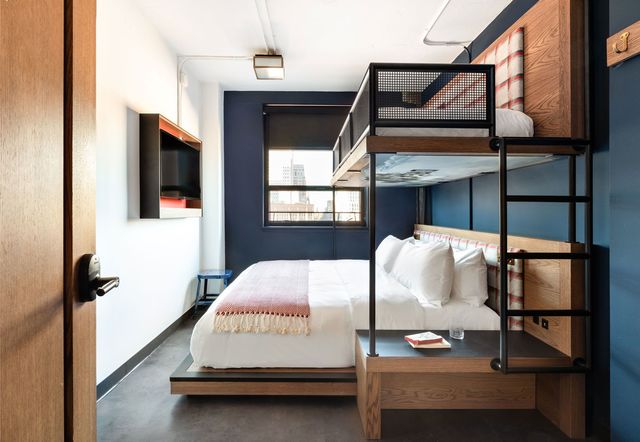 Bunk Up!
Traveling with a group? Bunk up in our Quad and Triple rooms.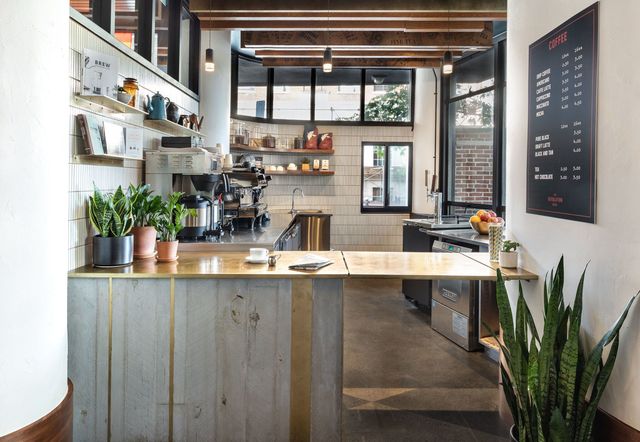 Cósmica Coffee Shop
Steps away from the reception desk sits our coffee shop, Cósmica Coffee. Custom-built by a local millwork firm, it was inspired by the Boston Tea Party. Styled with tea crates, the café counter and ceiling beams gives a nod to the British East India Company and subtly pays homage to one of the city's most iconic historic events.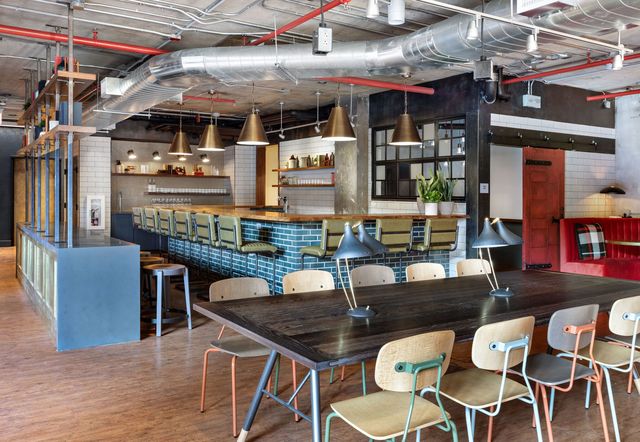 Space for Work (from Hotel) and Play
Working from hotel? We have ample space in our lower level to spread out, from community tables to comfy velvet banquets to a private room that can be used as your own personal think tank.
Larger than Life Pop Art Mural from Famed Street Artist Tristan Eaton
World-renowned street artist Tristan Eaton was selected to create a site-specific foyer mural inspired by the stately paintings found in local institutional buildings like the Boston Public Library.

Headquartered in Portland, Ore., Provenance Hotels specializes in independent hotels that express the richest essence of the communities we call home. The award-winning hotels illuminate the individuality of our bright talent, locally curated art collections, the ingenuity of local tastemakers as well as innovative food and beverage. The portfolio includes 14 properties in Portland, Seattle, Tacoma, Palm Springs, New Orleans, Nashville, Boston and Fort Wayne, Indiana.