Dine at OTOKO, A 12-Seat Japanese Omakase Experience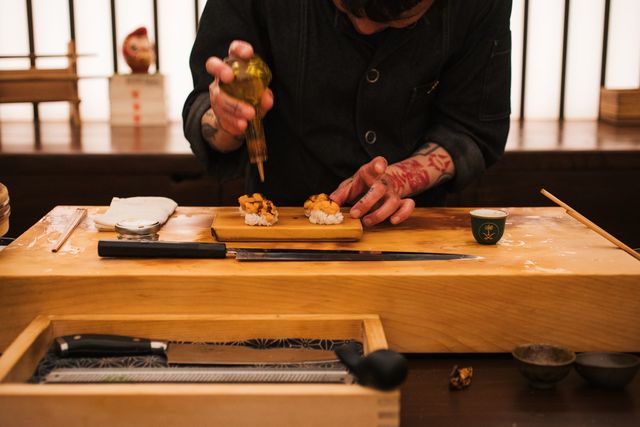 OTOKO is a 12-seat Japanese restaurant located at South Congress Hotel in Austin, Texas. The multi-course omakase experience from Executive Chef Yoshi Okai blends Tokyo-style sushi and Kyoto-style kaiseki into a unique tasting menu, selected and prepared by the culinary team based on ingredient availability and seasonality.
Reserve Now

(opens in new window)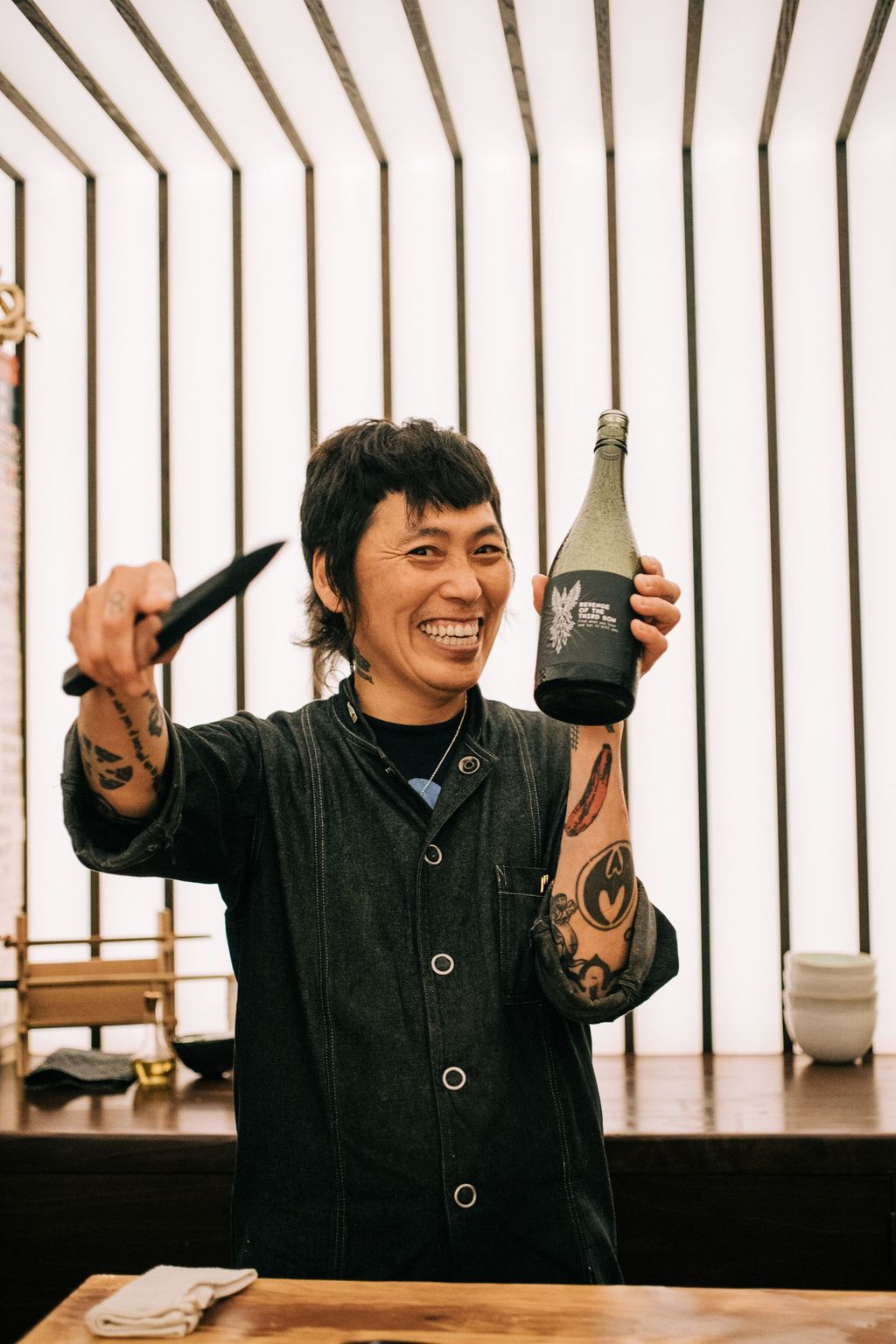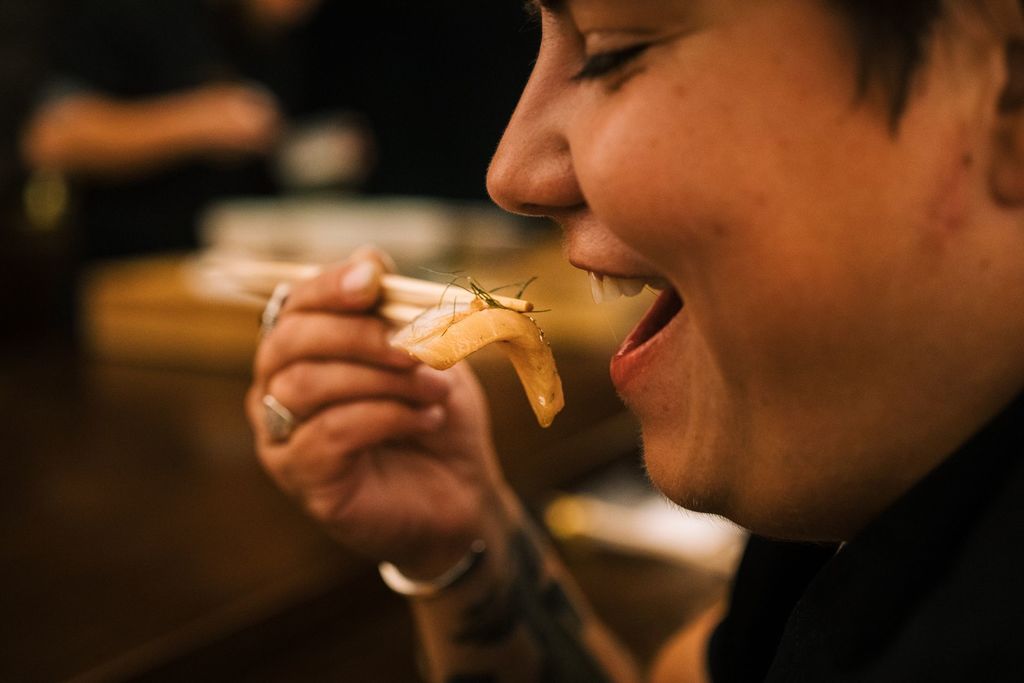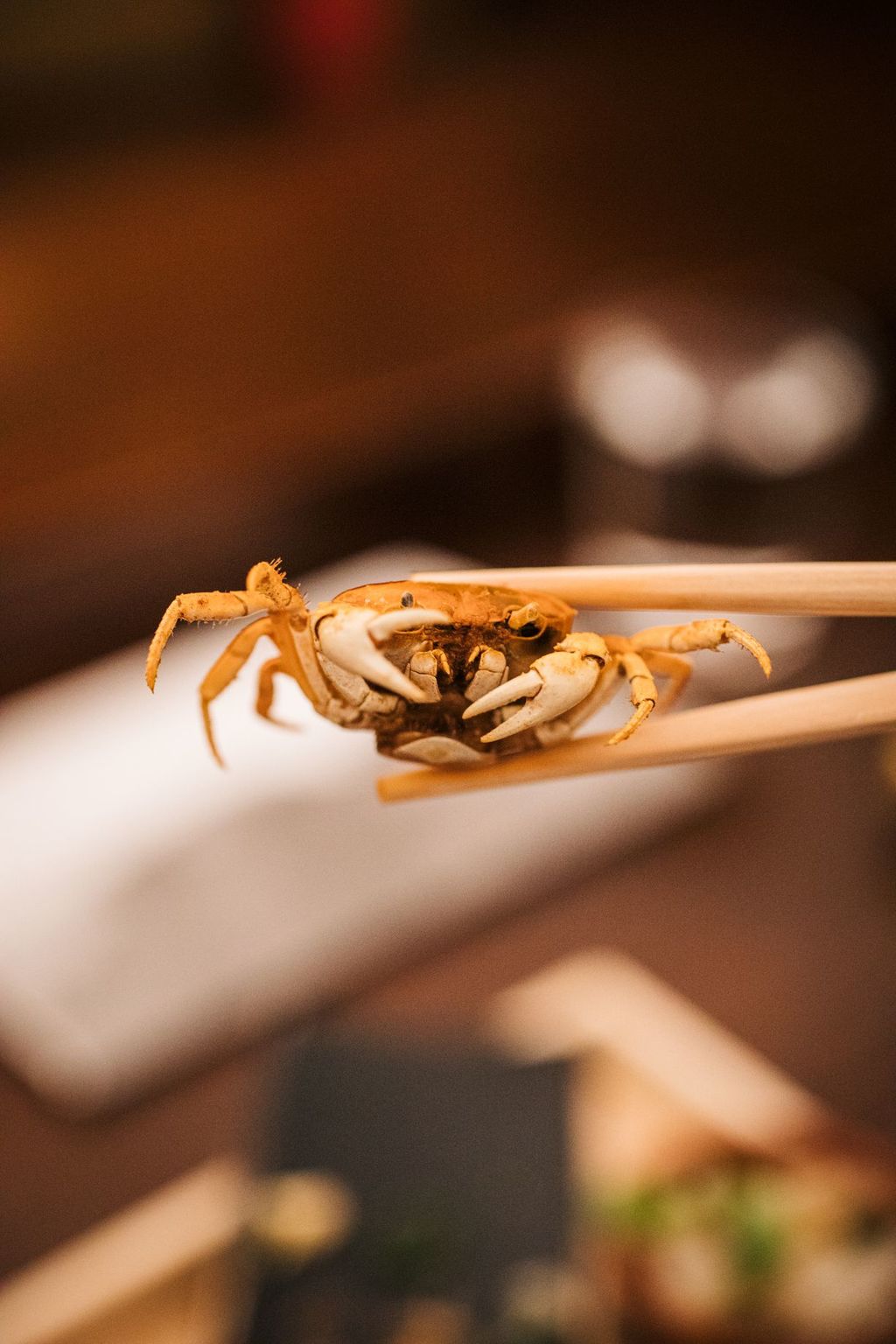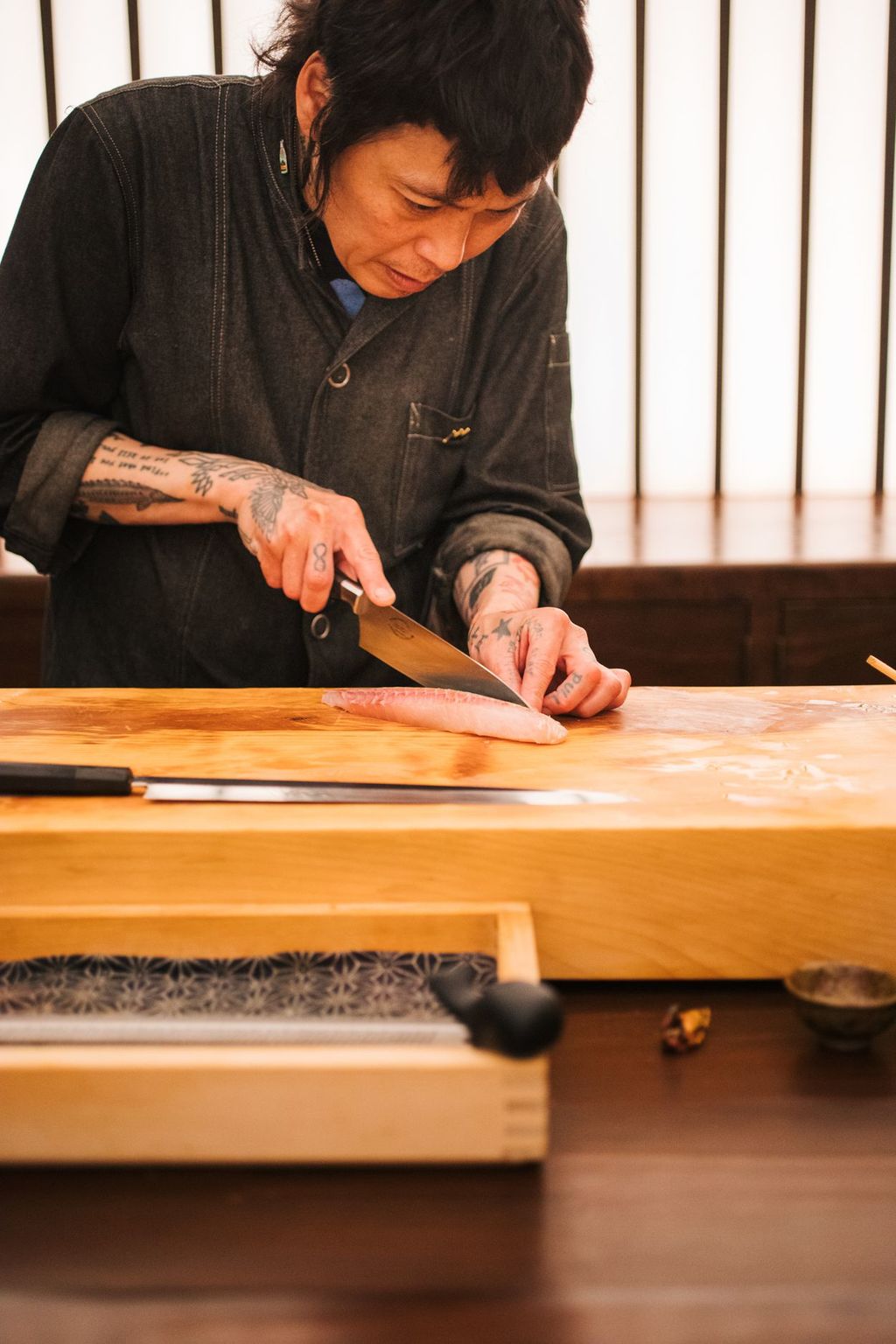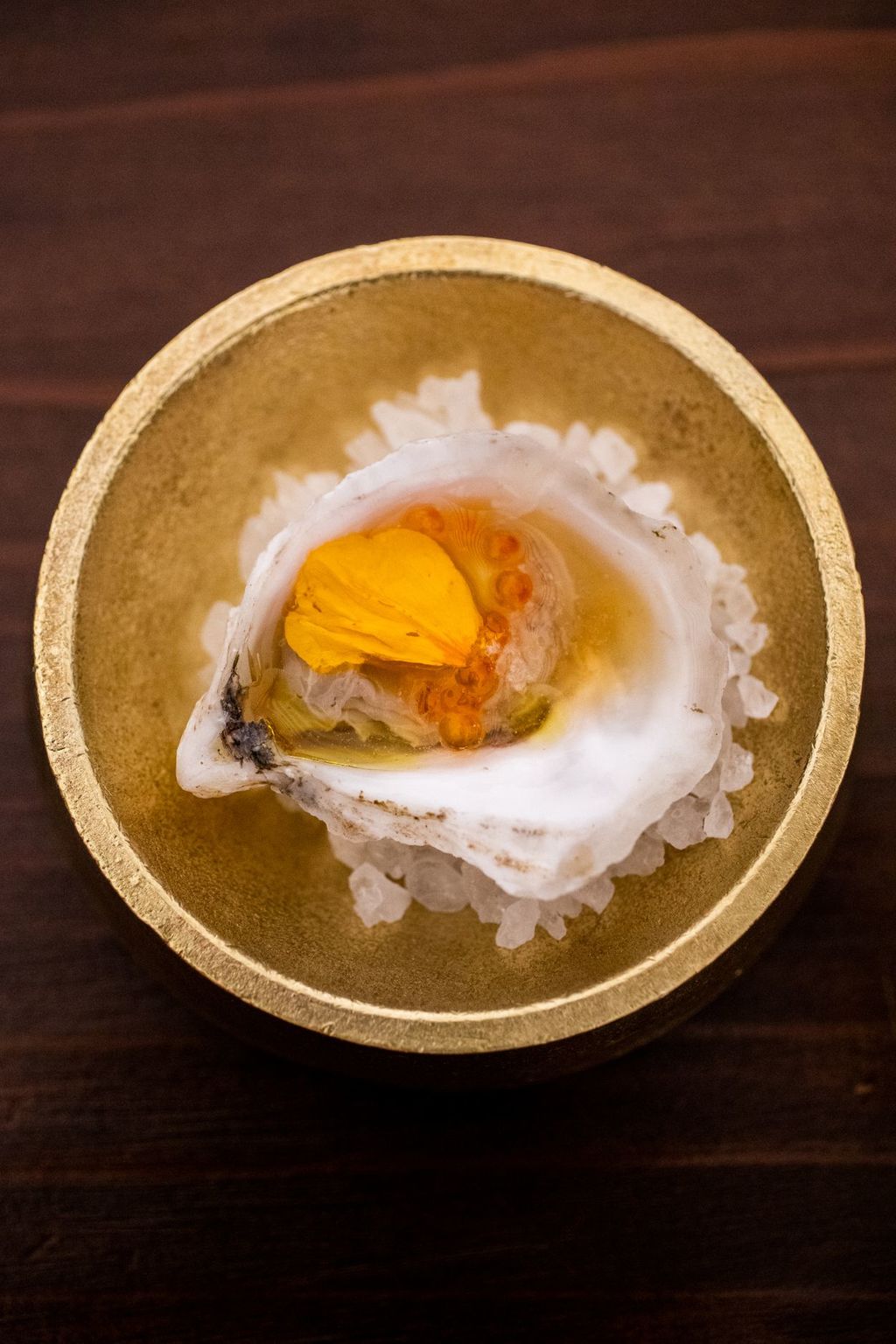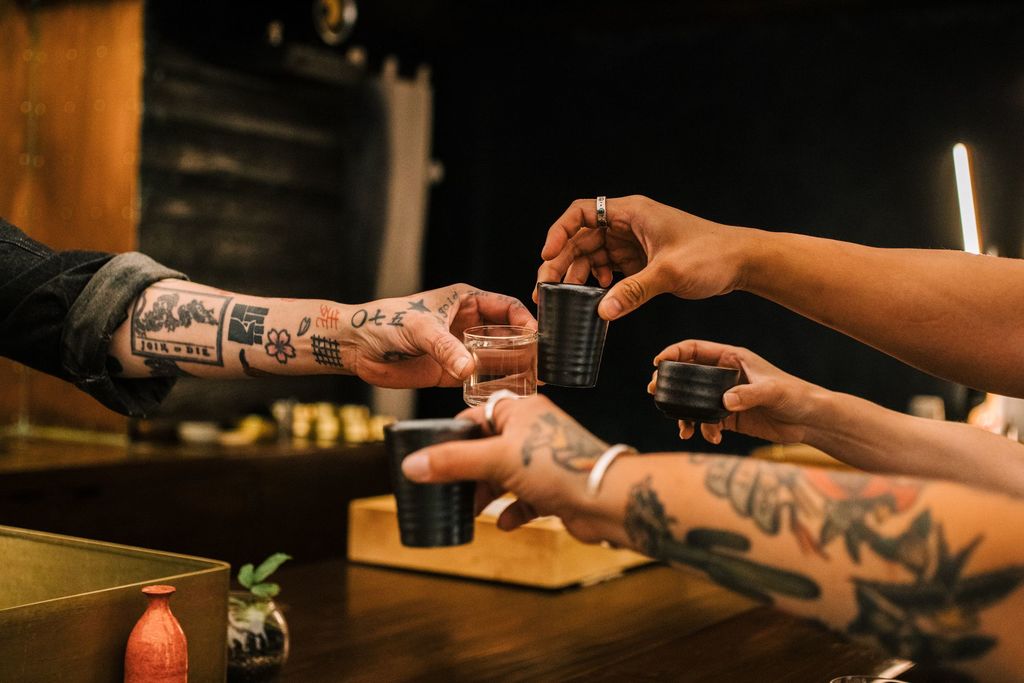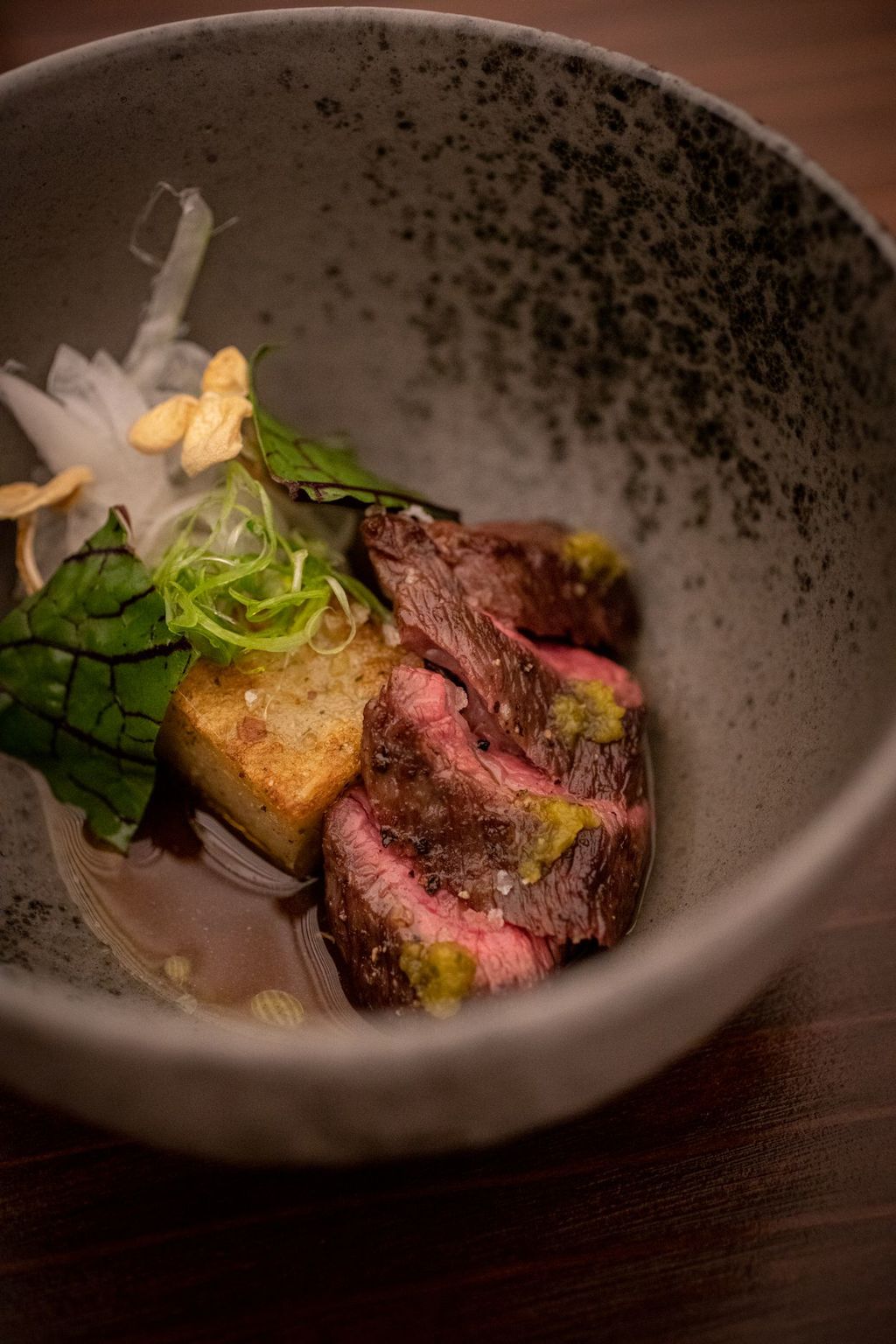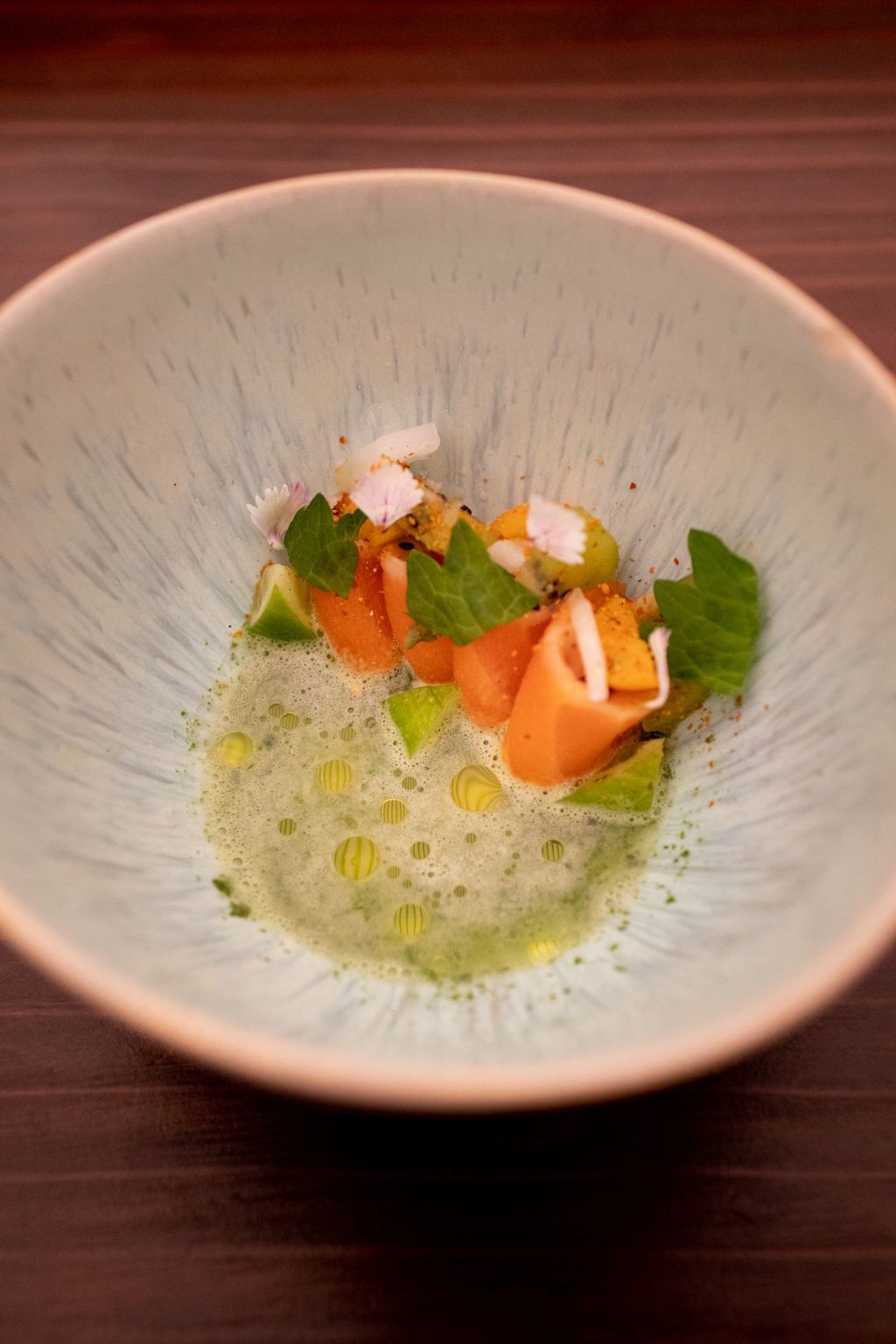 Chef's Choice
In Japanese, omakase means, "I'll leave it up to you." The omakase experience at OTOKO features a blend of traditional Japanese small courses with non-traditional presentation and techniques, served in an intimate, dining space. Guests enjoy direct interaction with Chef Okai and his culinary team as they prepare each bite right in front of them, with attention to detail and craft in every dish.
Sample dishes include: Wagyu Beef Yakimono: wagyu, daikon mochi, fresh onion, dried shimeji mushrooms, negi, tosazu, yuzu kosho
Lubina: with Mexican marigold, chayote squash, ume ponzu, yamamomo, lamb's quarter
Hirame: with myoga, plum, cucumber, Mexican marigold, yuzu ponzu
Kurogoma dofu: bubu arare, misodare, dashi, yuzu, wasabi, okra, wood sorrel
Guests can also add a wine, sake or tea pairing to any dining experience, along with aperitifs and cocktails served at the attached bar, WATERTRADE.
OTOKO reservation tickets release the first of the month on a rolling 3-month basis, with seatings available between 5:30-9pm, Tuesday-Saturday. All reservations for OTOKO include a 30-minute cocktail reservation in WATERTRADE prior to dining.
Experiences:
Classic Omakase, $250/person: A multi-course, Kyoto-style kaiseki experience.
Sushi Omakase, $295/person: A traditional omakase-style sushi dinner, available on Wednesdays.
Kaiseki-Ryori, $150/person: A 12-course omakase experience served on Tuesdays and the first Thursday of every month.
Supplements:
Wine Pairing, $120/person: A multi-course pairing of boutique wines.
Sake Pairing, $120/person: A multi-course journey of unique and premium sakes.
Tea Pairing, $50/person: A multi-course tea pairing featuring premium teas.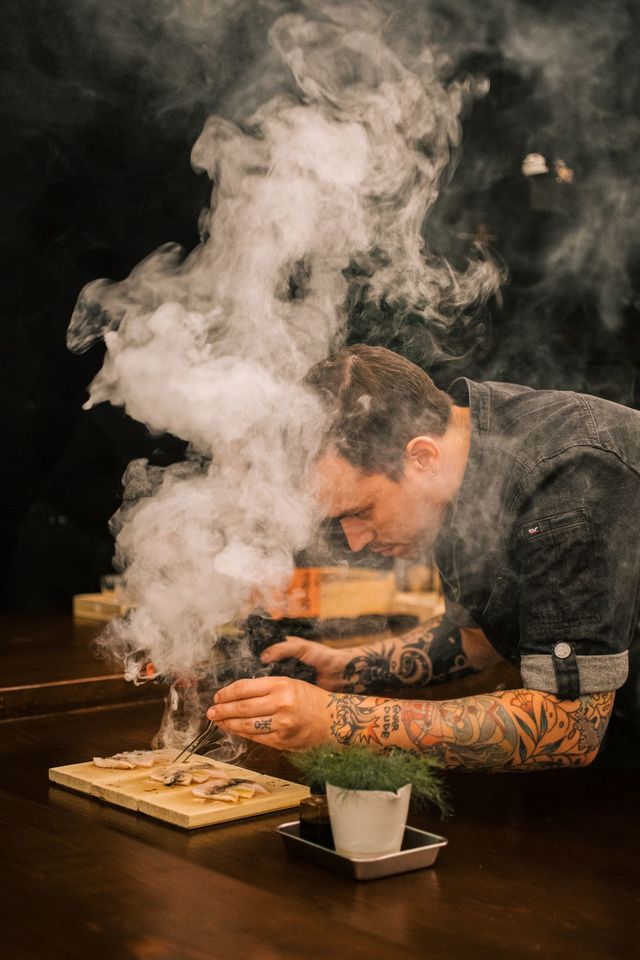 Terms & Conditions
Please note that all ticket sales are final. In the event of a personal conflict or emergency, please contact host@otokoaustin.com 48 hours prior to your reservation, and OTOKO will be happy to reschedule it for you. Guests are limited to one ticket reschedule per purchase.
Photography by Andrew Reiner - https://www.andrewreinerphotography.com/
DISCLAIMER - READ CAREFULLY - Additional terms and conditions may apply. This experience, activity, or event is being offered, sold, and serviced by a third party. While we strive to provide accurate and up-to-date information, Curator Hotel & Resort Collection ('Curator") cannot guarantee the quality or accuracy of goods and services made available by any third party featured on this site. The third-party providers are solely responsible for the accuracy of the information, the quality of services rendered, and any potential liability arising from the activities offered. Information and descriptions are subject to change without notice. The nature of some experiences or activities may require liability waivers or legal releases. All terms and conditions set by the service provider should be reviewed during the final purchase process.