Falconry: The Oldest Sport in History
Meet our raptors in an interactive Private Falconry Experience that will give you the opportunity to appreciate our birds' distinctive flying and hunting style, and learn more about their ecology and conservation. You will help us free-fly our trained birds on the cliffs of La Jolla, at the historic Torrey Pines Gliderport!
Reserve Now

(opens in new window)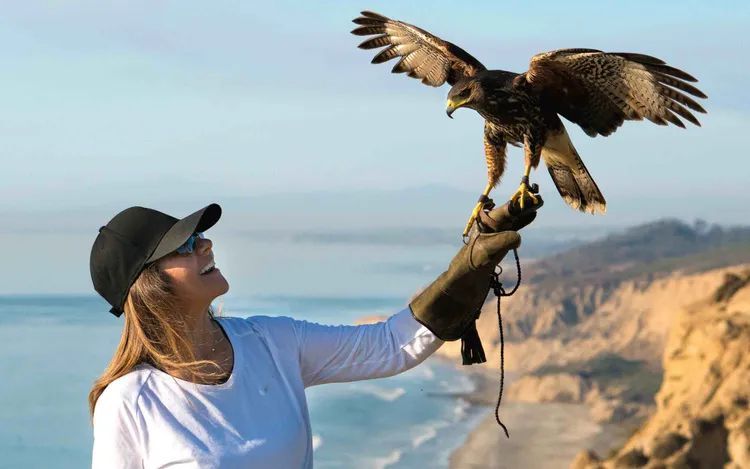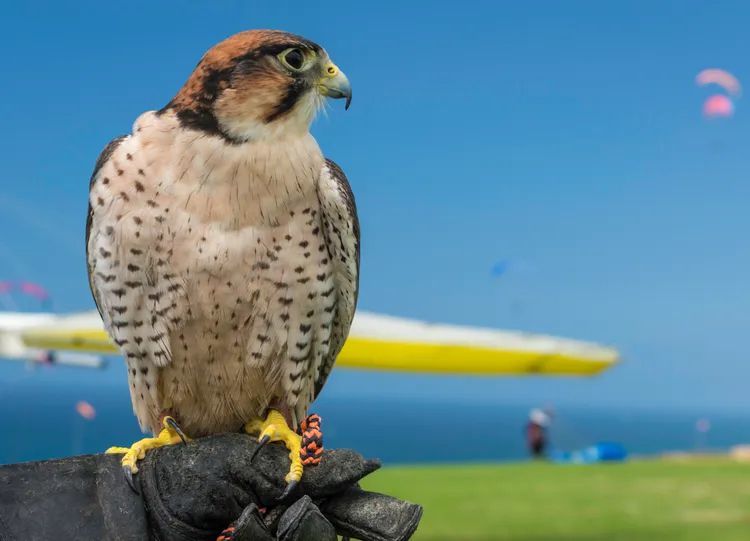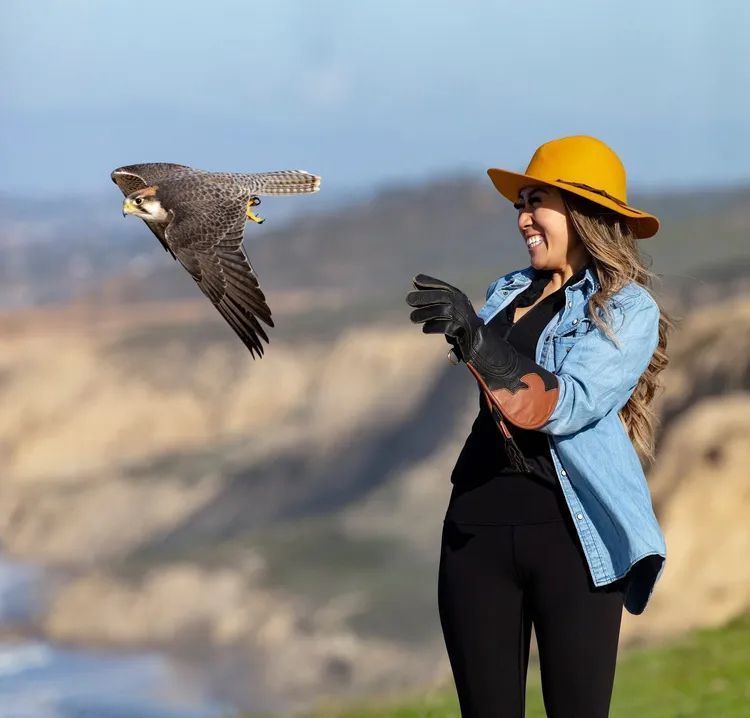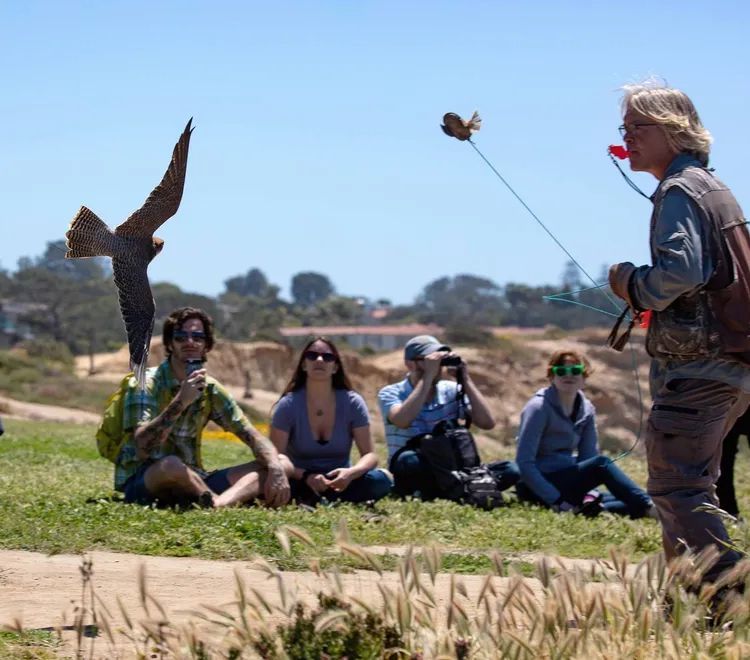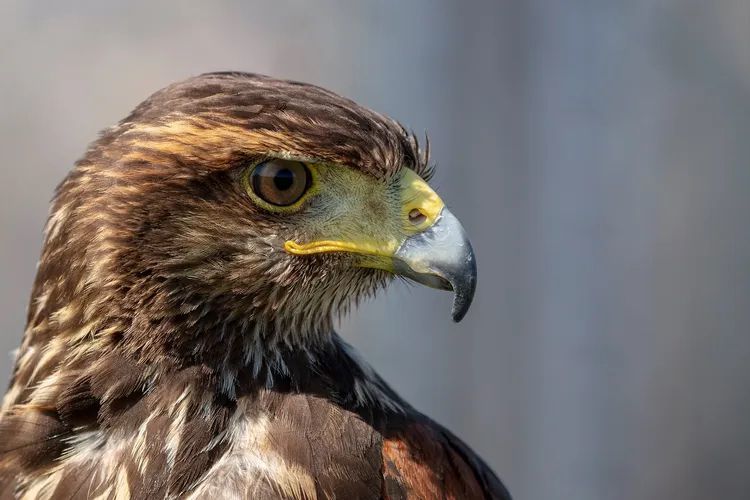 Birds of Prey
You'll learn how to call and release them to open-air flight using a falconry glove, and will admire their aerial skills while they soar above the cliffs. You'll get an up-close and personal view of their mastery of flight as they perform simulated hunting behaviors, swooping, ground-skimming and diving at high speed after a moving target.
At the same time we will discuss raptor flight styles and how they contribute to the diverse ecologies of hawks and falcons, and also some of our birds' personality quirks. There will be plenty of time for questions and pictures. My hope is to send you home with a new, or perhaps renewed, love for these majestic predators and the environment as well as a few tips on how to help them in our own backyards. This experience is for people of all ages, just bring a smile and an adventurous attitude!
DISCLAIMER - READ CAREFULLY - Additional terms and conditions may apply. This experience, activity, or event is being offered, sold, and serviced by a third party. While we strive to provide accurate and up-to-date information, Curator Hotel & Resort Collection ('Curator") cannot guarantee the quality or accuracy of goods and services made available by any third party featured on this site. The third-party providers are solely responsible for the accuracy of the information, the quality of services rendered, and any potential liability arising from the activities offered. Information and descriptions are subject to change without notice. The nature of some experiences or activities may require liability waivers or legal releases. All terms and conditions set by the service provider should be reviewed during the final purchase process.