The Source Hotel
3330 Brighton Blvd, Denver, Colorado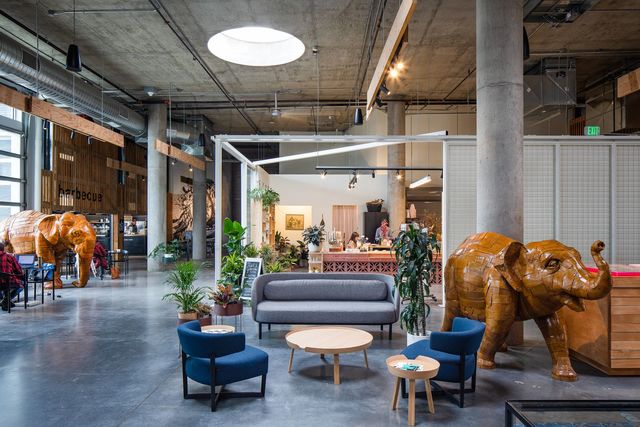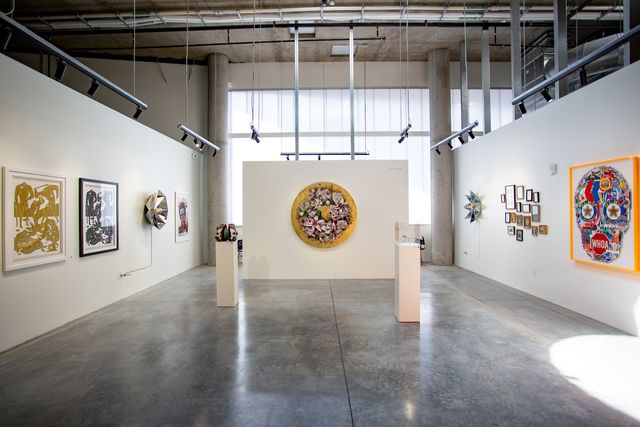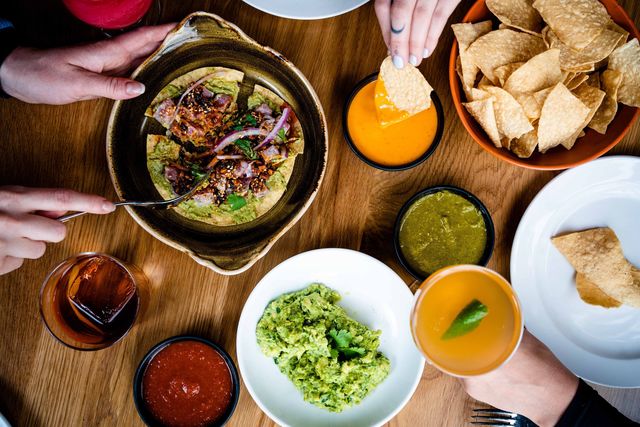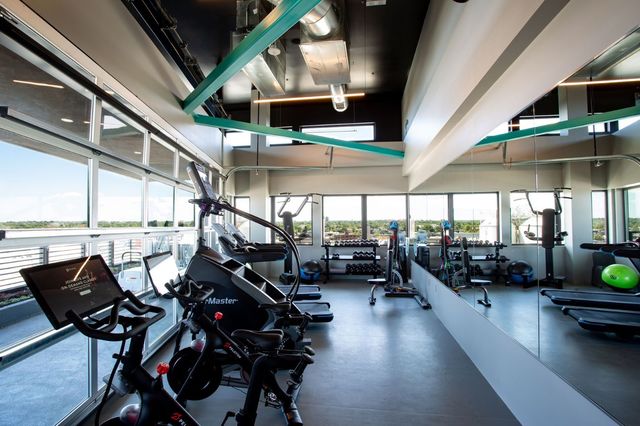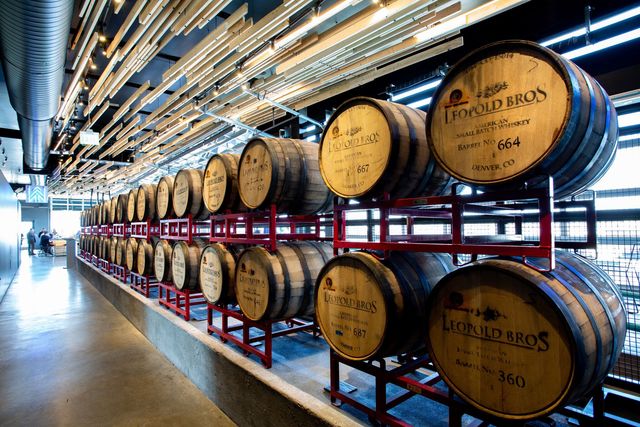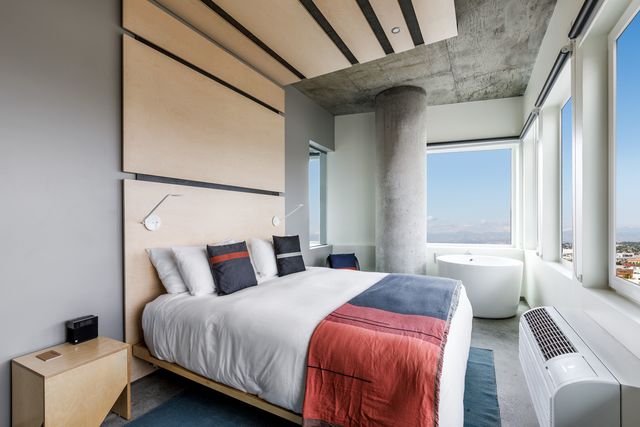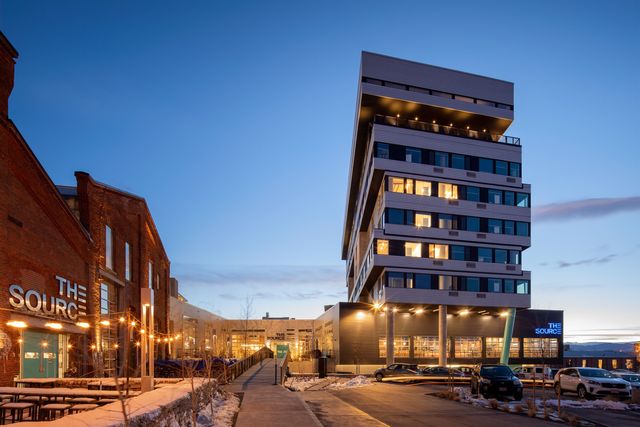 Welcome to The Source Hotel & Market Hall! Formerly home to an iron factory, this innovative boutique hotel is a celebration of creativity in Denver's River North Art District. The stylish accommodations, designed with Scandinavian & Japanese aesthetic, form just one aspect of The Source experience. As part of a wider complex, the hotel also features a market hall that includes six restaurants, boutique shops and a brewery. From the skyline views at The Woods, our rooftop bar and restaurant, to the Baltic birch cabinetry, and polished concrete flooring, The Source Hotel effortlessly combines cutting edge design aesthetics with affectionate nods to the building's history and setting in the majestic Rockies.
A Sage Hospitality Group Hotel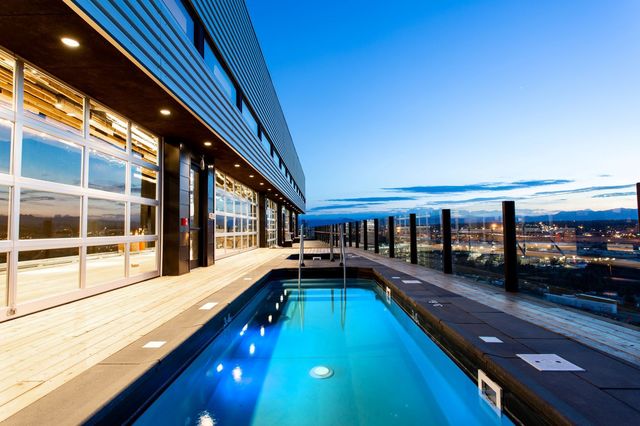 Fitness & Fun
Our rooftop plunge pool & hot tub are located on the roof of the hotel with beautiful Rocky Mountain views and easy access to the restaurant and fitness center. The rooftop plunge pool and hot tub is open year-round with the exception of limited closures for reserved private events. Our fitness center is located on the 8th floor, featuring cardio equipment, free weights and Peloton exercise bikes.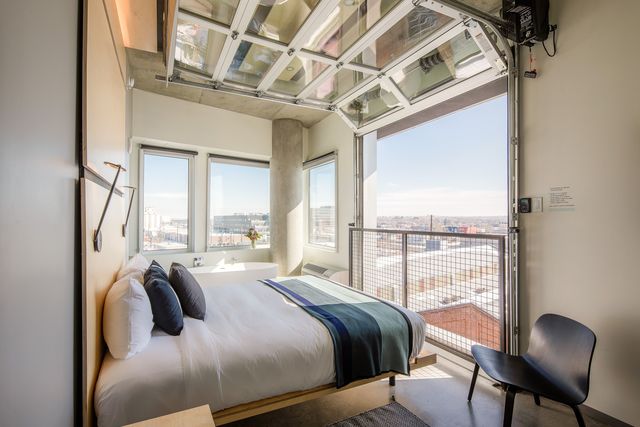 Unique Accommodations
Enjoy an overnight stay in our 100 design-forward guest rooms and suites which boast natural light, fresh air, and views of the Denver skyline and Rocky Mountains. Select rooms and suites also feature relaxing soaking tubs and fully-functional garage door windows.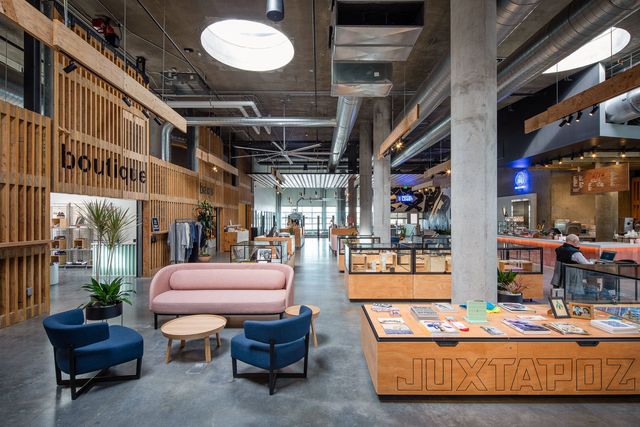 Market Hall
Two market halls totaling 45,000 square feet make up the foundation of The Source Hotel's culinary complex, with a collection of artisans including a James Beard Award-nominated pastry, modern Israeli, authentic Mexican, Aburi sushi bar, barbecue, on-site brewery, florist, barber, and vintage store.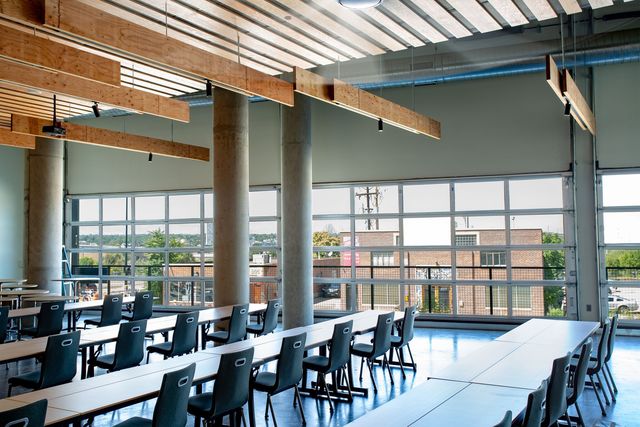 Events
The RiNo Ballroom is a 2,300 sq ft dedicated on-site event space at The Source Hotel for meetings and special events. It offers a truly distinctive experience featuring polished concrete floors, roll-up glass garage doors that open to beautiful Rocky Mountain views,23-foot ceilings, and a built-in bar/food service area. Our Ballroom is located right off the Market Hall creating a vibrant setting for meeting breaks. The Flex Room is located on the 8th floor with sweeping views of Denver. The 275 sq ft private room is ideal for intimate dinners, receptions, or board meetings. Adjacent to The Woods Restaurant, the Flex Room boasts floor-to-ceiling windows and operational garage doors opening up to a private terrace. Groups can also take advantage of our beautiful rooftop restaurant, The Woods, for meals, semi-private receptions, and full buyouts."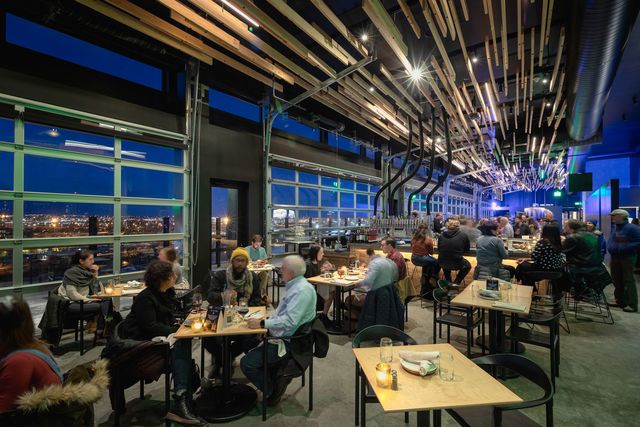 Rooftop
Perched on The Source Hotel's rooftop and offering panoramic views of the Rocky Mountains and Denver skyline, The Woods is a full service restaurant and bar showcasing New Belgium experimental and small batch beers paired with a modern beer garden menu and ambiance. Our breakfast, lunch, dinner and Sunday brunch menus feature delicious bar bites and beer-inspired eats, many of which have been collaboratively paired with New Belgium Brewing Company's craft beers. Guests can also enjoy creative cocktails, beautiful wines or one of our many beers on draft, including small batch beers brewed in New Belgium's on-site pilot brewery.
Experiences
Find your next adventure below! This hotel has curated these unique, local experiences for you to enjoy. Reserve your experience now, then complete your hotel reservation!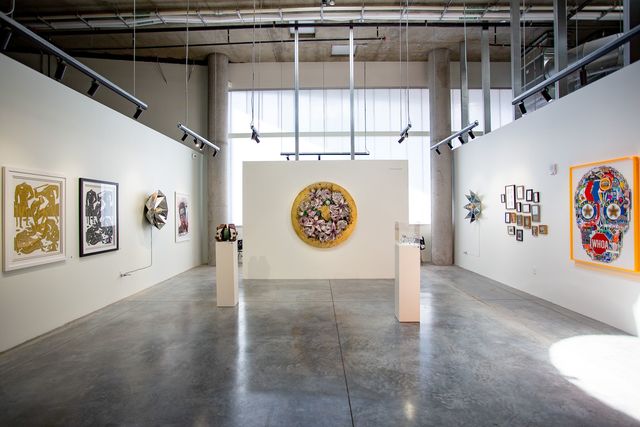 The Art Of Hospitality
Explore Your Artistic Side At The Source Hotel As You Explore Denver's Creative Hub, RiNo, All Through Our Eyes
More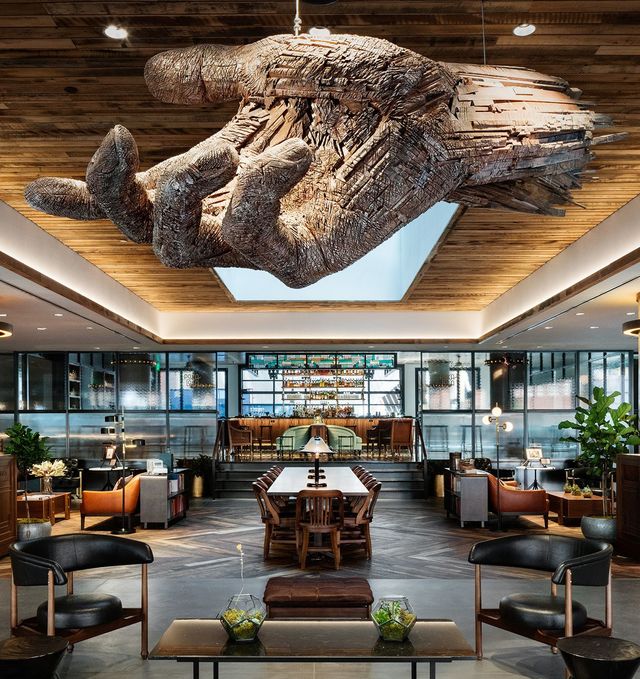 We are a collective of entrepreneurs, driven creatives, and visionaries who lead the industry in experiential hospitality. Our four companies work together to deliver on the promise of "artful" hospitality. Setting the new standard in partnerships and guest experiences, we're creating places that people want to go to—not through.