A Scenic Adventure Through Oregon's Bountiful Harvest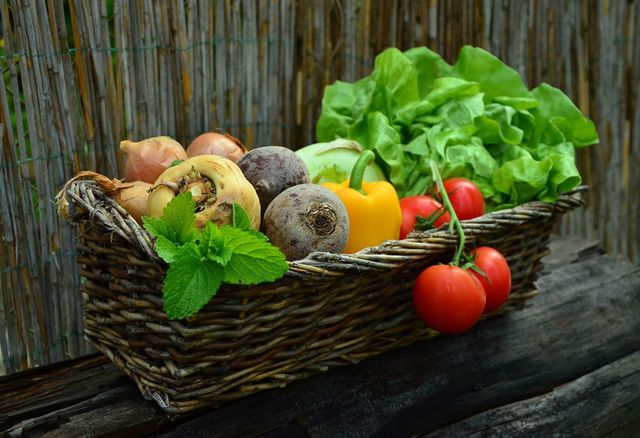 Join us on the Hood River Fruit Loop, a scenic driving route that winds through the fertile valleys and rolling hills of the Hood River region. This 35-mile loop showcases the area rich agricultural bounty, including over 30 farm stands, orchards, vineyards, and wineries. Visitors can sample fresh-picked fruits, artisan cheeses, handcrafted ciders and beers, and award-winning wines, while taking in the stunning views of Mt. Hood, Mt. Adams, and the Hood River Valley.
Learn More

(opens in new window)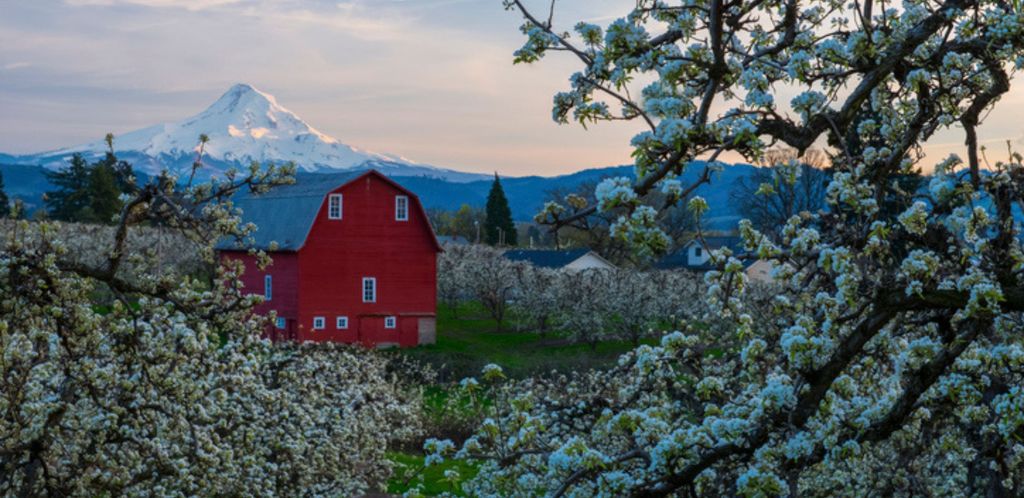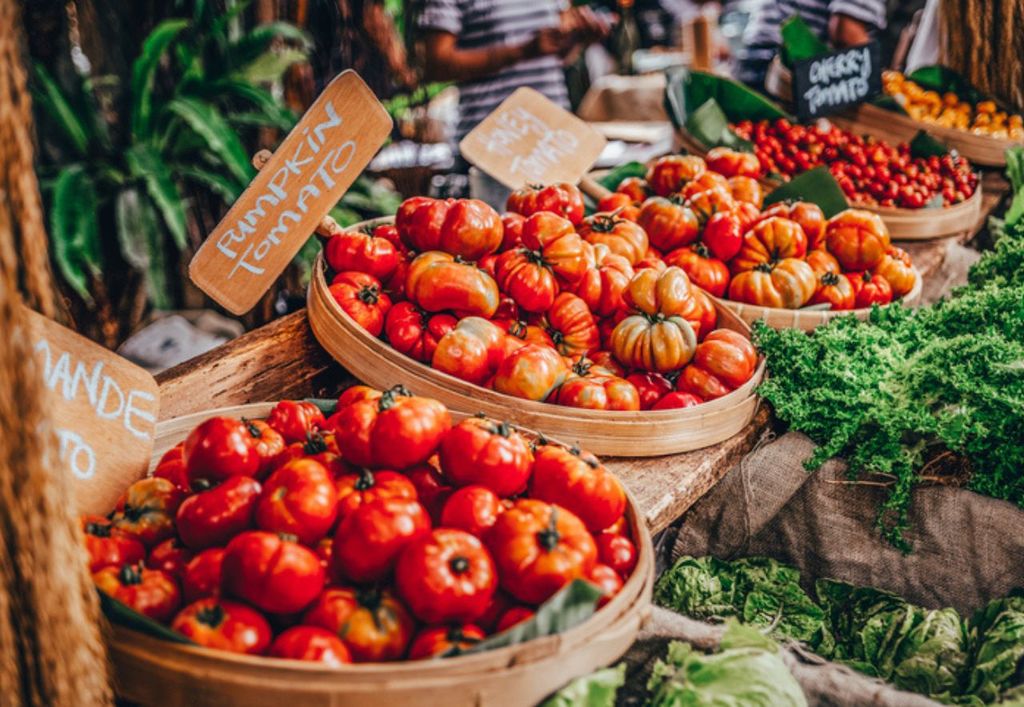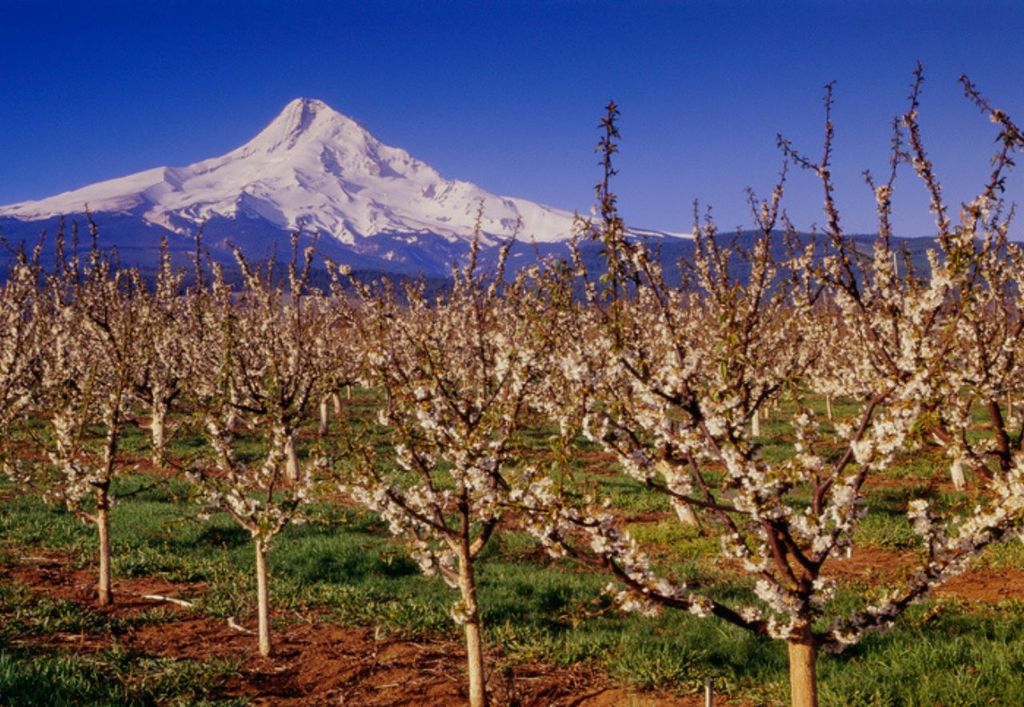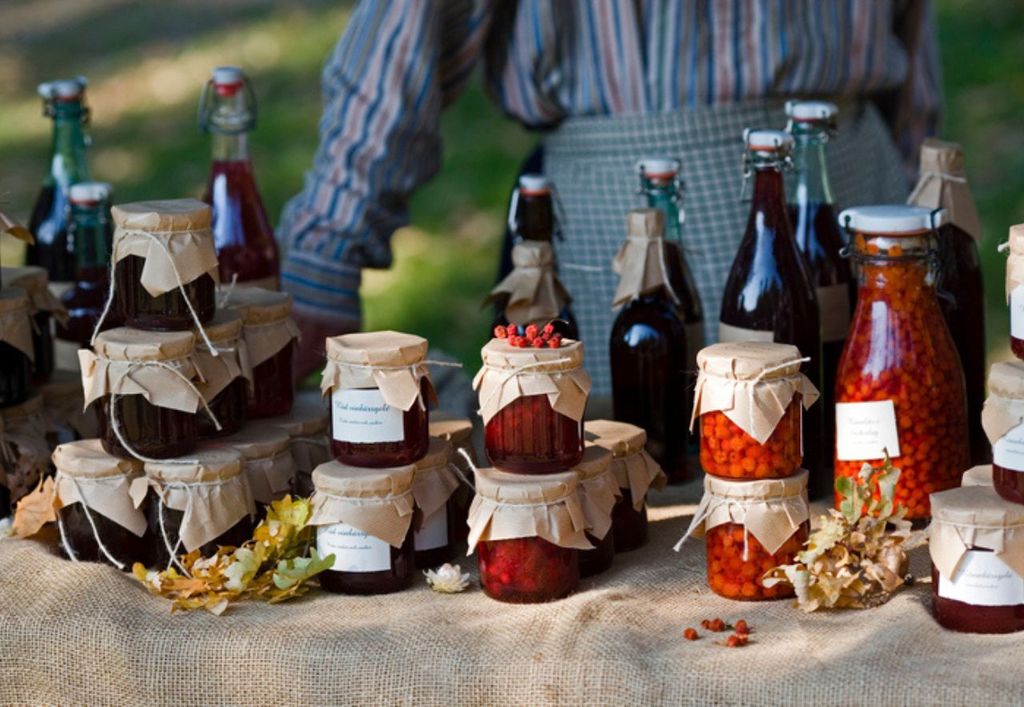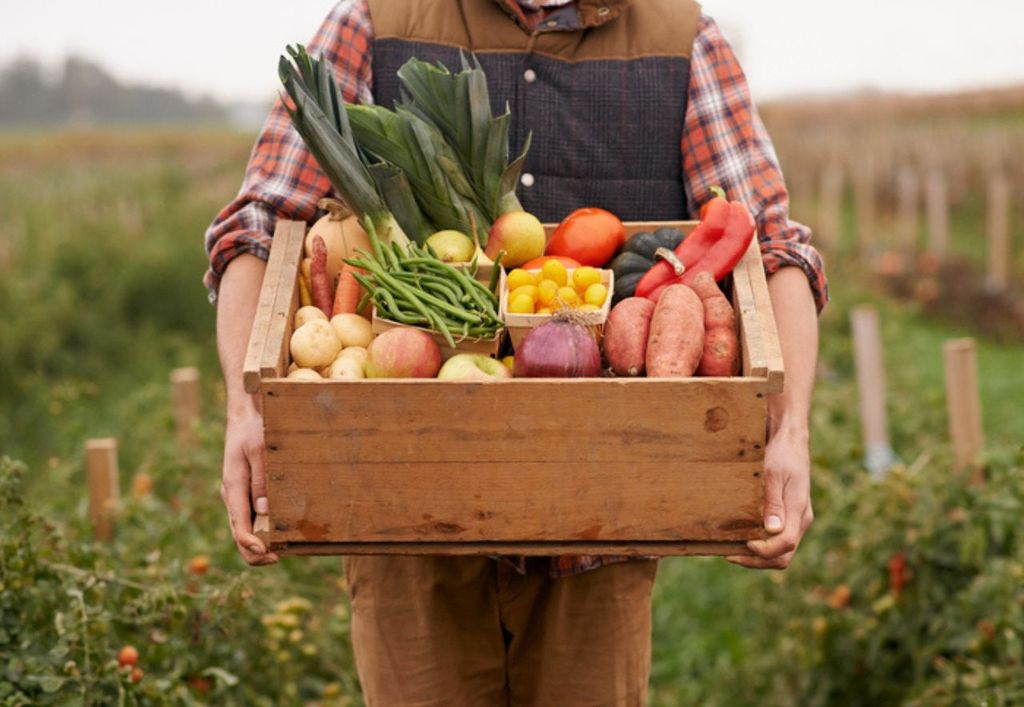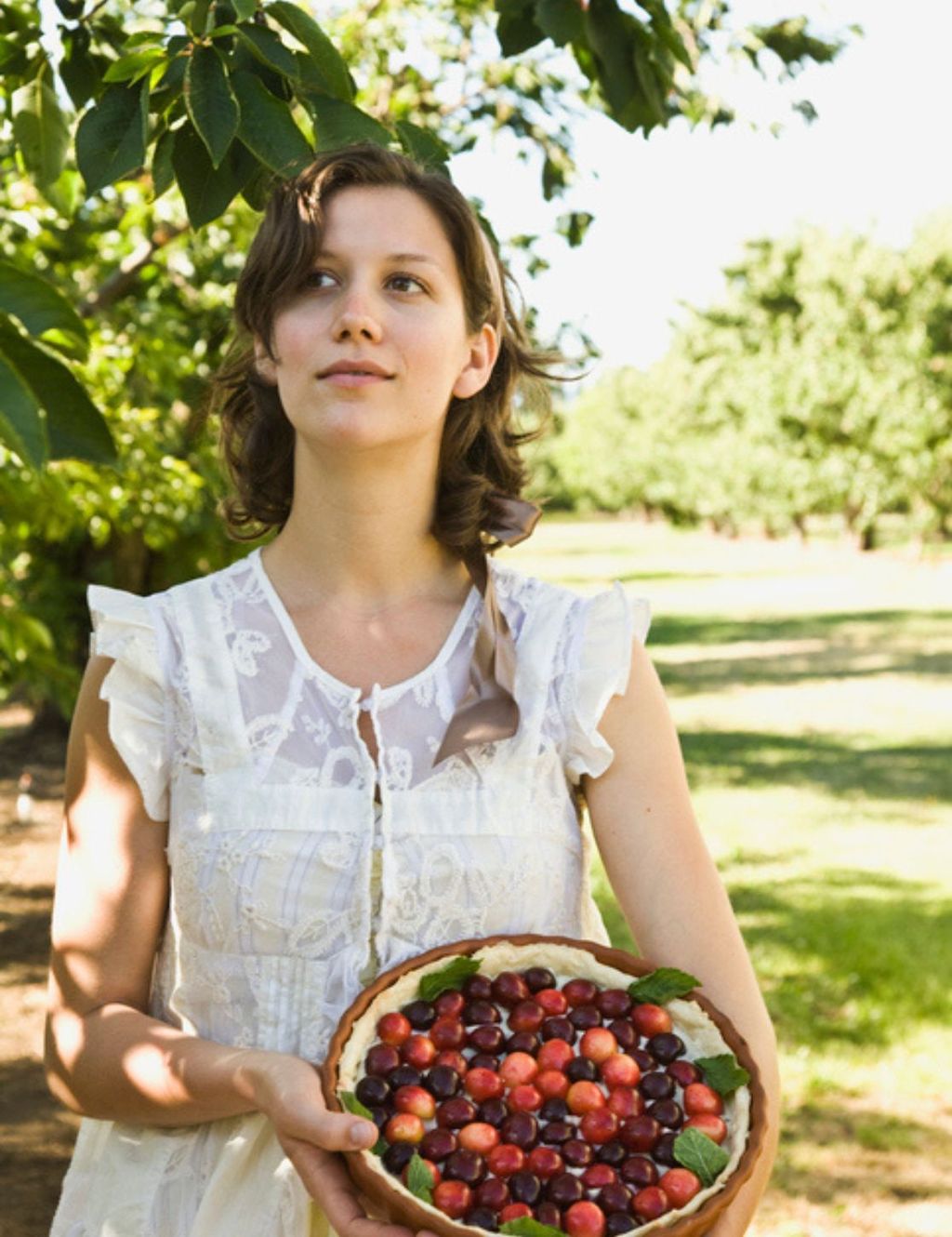 Discover the Abundant Flavors of the Hood River Fruit Loop
Join us on the Hood River Fruit Loop, a scenic 35-mile driving tour that takes visitors through some of the most beautiful orchards, vineyards, and farms in the Hood River Valley. The loop starts and ends in the charming town of Hood River and winds through the picturesque countryside with stunning views of Mt. Hood and Mt. Adams.
The Hood River Fruit Loop is a year-round attraction, with different fruits and vegetables available at different times of the year. In the spring, visitors can enjoy cherry and apple blossoms, while in the summer, they can pick cherries, blueberries, raspberries, and peaches. Fall brings apples, pears, and pumpkins, while winter offers up holiday treats and wines.
There are over 30 farm stands, wineries, and orchards along the loop, each offering unique experiences and products. Visitors can sample fresh-picked fruits, artisanal cheeses, homemade jams and jellies, and delicious baked goods. They can also taste award-winning wines, ciders, and craft beers at local wineries and breweries.
In addition to the food and drink, the Hood River Fruit Loop offers visitors a chance to experience rural life and the beauty of the Pacific Northwest. They can watch farmers tend to their crops, meet farm animals, and take in the stunning views of the surrounding landscape.
The Hood River Fruit Loop is a must-visit destination for anyone who loves food, wine, and nature. Whether you're looking for a fun family outing, a romantic getaway, or a solo adventure, the Fruit Loop has something for everyone. With its natural beauty, friendly locals, and delicious food and drink, it's easy to see why the Hood River Fruit Loop is one of the most popular attractions in the Pacific Northwest.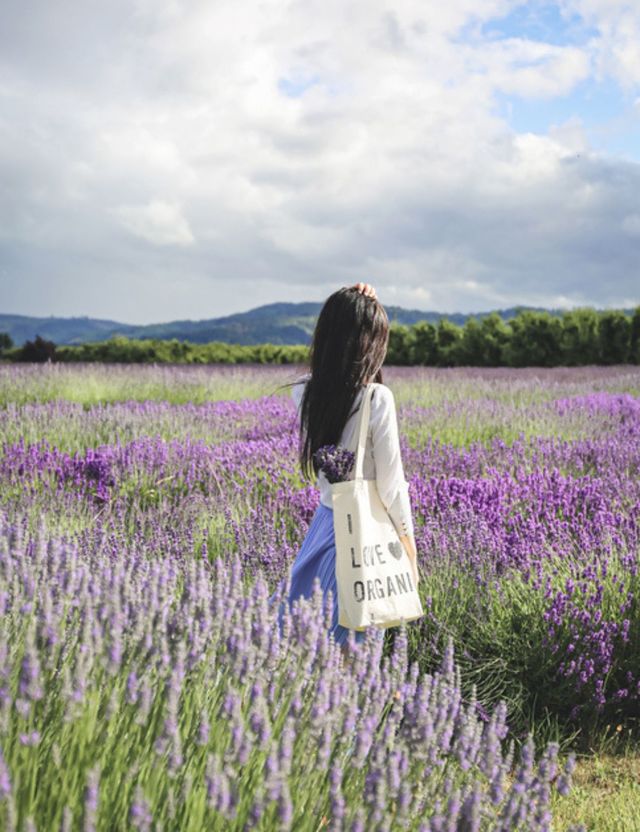 Terms & Conditions
Cancellation and Refund Policy
Cancellation given 30 calendar days before scheduled trip will be refunded at 100%. Cancellation 14 calendar days before scheduled trip will be refunded at 50%. Any cancellation less than 14 days or no-shows will be charged 100% of trip cost.
If the number of persons grows you must call ahead.
We will not be held liable for circumstances beyond its control including weather, road conditions and breakdowns. Any refunds given for any reason such as clerical errors, mechanical breakdowns or acts of God will be limited to no more than the total amount of the deposit.
Martin's Gorge Tours must stay on schedule, so it is important that you arrive at the pick up location at your scheduled time. Late arrivals risk missing the trip and loss of entire trip cost. No-shows are subject to 100% of trip cost.
*Waiver & Release Agreement *
Although we exceed state and federal insurance and safety requirements, a waiver and release agreement of inherent risks is required. All party members must read, sign and turn the form into us on the day of the trip. Please call if you have any questions.
Pricing Policy
Gratuity for your guide is always welcome and the amount is your preference.
Prices do not include 7% state sales tax.
All party members are to participate at the reserved date and time.
Please note that this experience is hosted by Martin's Gorge Tours and is in no way affiliated with Skamania Lodge.
DISCLAIMER - READ CAREFULLY - Additional terms and conditions may apply. This experience, activity, or event is being offered, sold, and serviced by a third party. While we strive to provide accurate and up-to-date information, Curator Hotel & Resort Collection ('Curator") cannot guarantee the quality or accuracy of goods and services made available by any third party featured on this site. The third-party providers are solely responsible for the accuracy of the information, the quality of services rendered, and any potential liability arising from the activities offered. Information and descriptions are subject to change without notice. The nature of some experiences or activities may require liability waivers or legal releases. All terms and conditions set by the service provider should be reviewed during the final purchase process.