Skamania Lodge
1131 SW Skamania Lodge Way, Stevenson, Washington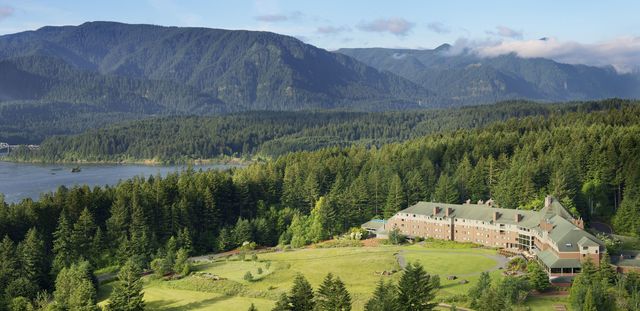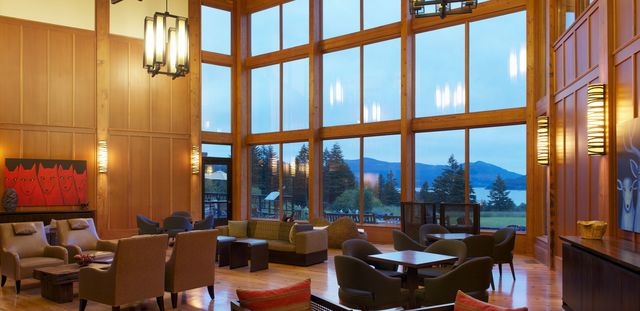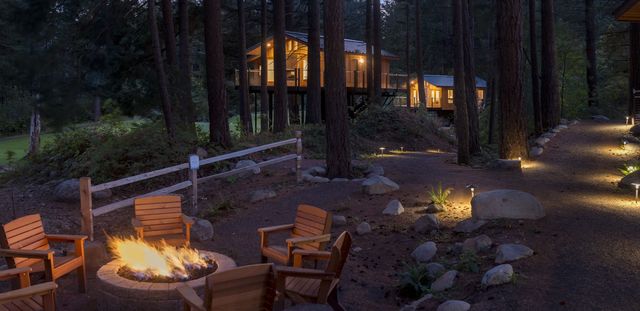 Venture into the Gorge where swift waters meet the evergreen forest and you'll find a place of rugged beauty where adventure meets tranquility. Skamania Lodge is a place where you see the world a bit differently. Where you can slow down to fuel your soul in one of the most iconic and dramatic landscapes on earth.
A Pebblebrook Lifestyle Collection Hotel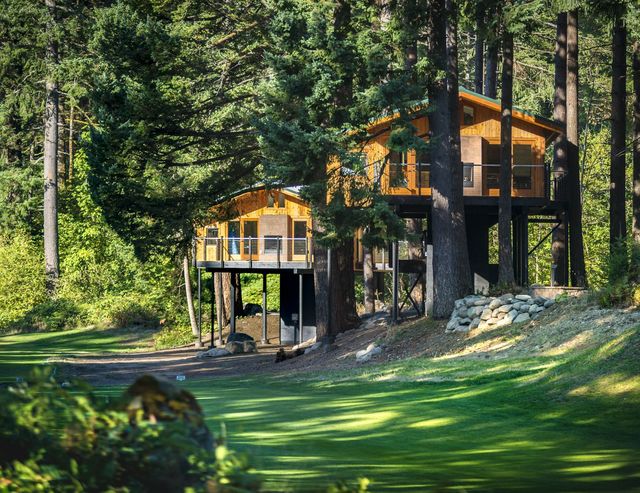 Tucked Away Tree Houses
Elevated above the forest ground and nestled inside the tall Douglas Fir trees of the Columbia River Gorge, a simple yet stunning aesthetic connects guests with the beauty of nature. Couples and families alike can reconnect to the idea of a creative childhood.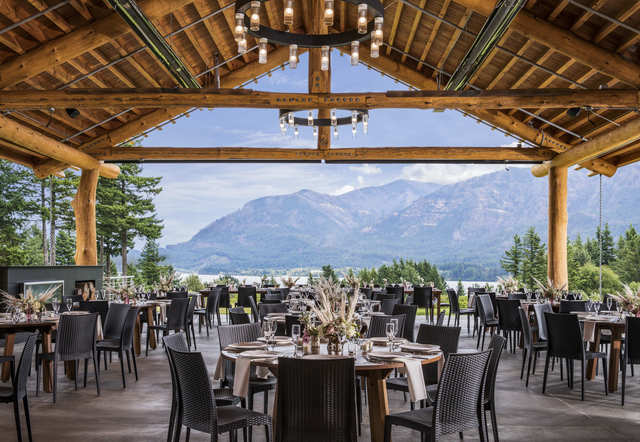 Riverview Pavilion
This unique event space features breathtaking views of the Cascade Mountains and Columbia River and 2,500 square feet of covered event space, perfect for weddings, meetings, social events, and spectacular lunches or dinners.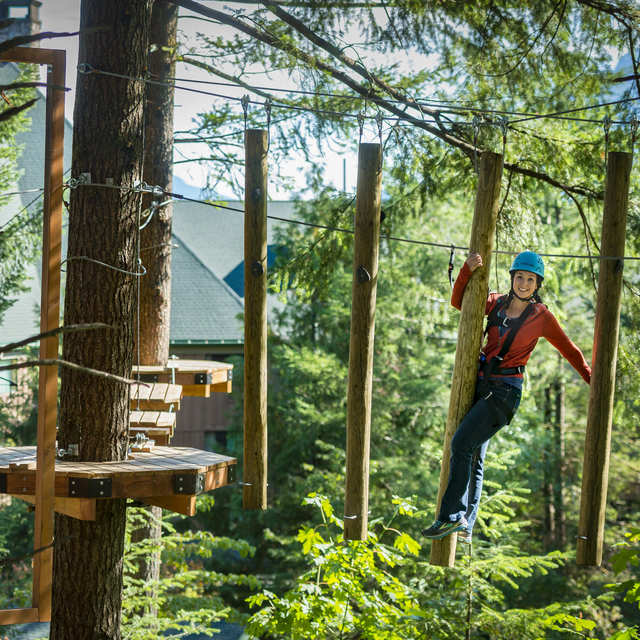 Adventure Park
Catch beautiful views from high in the rainforest canopy of Douglas Firs. Enjoy a guided tour through seven ziplines and skybridges or navigate yourself through dozens of platforms and elements that make up our aerial park.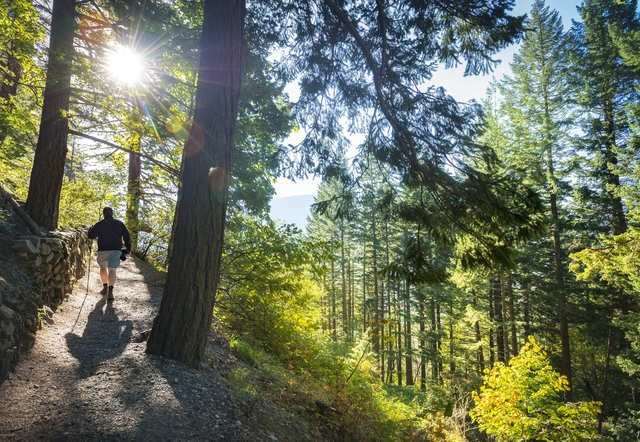 Hiking
Between three on-property trails and the surrounding Columbia River Gorge National Scenic Area, Skamania Lodge offers a playground for adventurists.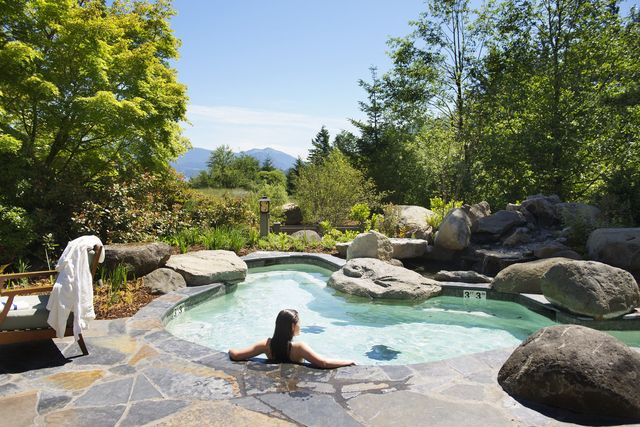 Waterleaf Spa
Stimulate your senses with deeply rejuvenating treatments and whole-body wellness focused on balancing your mind, energizing your body, and awakening your soul.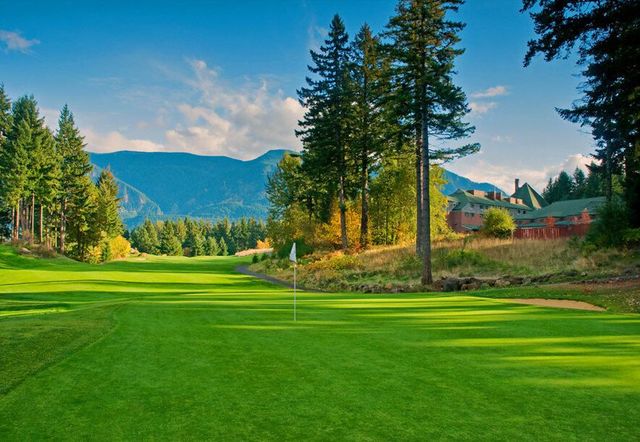 Golf
Twisting between tall timbers, our 9-hole short course and challenging 18-hole putting course offer a fun golf experience for all players. Our courses incorporate the best natural elements with views of lakes and the Red Bluff and Cascade Mountains.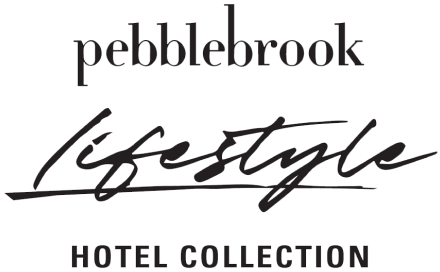 This group of city center hotels tucked into the big cities on both coasts is paired with two idyllic resorts in Key West. These properties offer the ideal accommodations whether you plan to stay in and explore the on-site amenities or branch out to all that lies outside the front doors. We offer thoughtful and sophisticated design, impeccable service and plentiful offerings and amenities.