Whitewater Rafting On The White Salmon River With Zoller's Outdoor Odysseys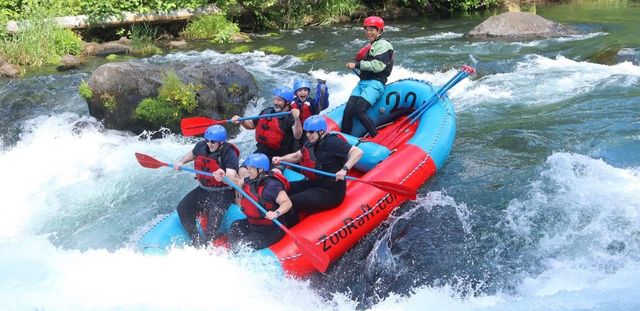 Experience the thrill of white water rafting on the beautiful White Salmon River. Surrounded by stunning scenery and unique ecology, this unforgettable adventure is perfect for both beginners and experienced rafters alike. Expert guides will lead you through exciting rapids and calm pools, pointing out local flora and fauna along the way. Soak in the natural beauty as you paddle through the rivers twists and turns. Book your trip now and get ready to make memories that will last a lifetime.
Learn More

(opens in new window)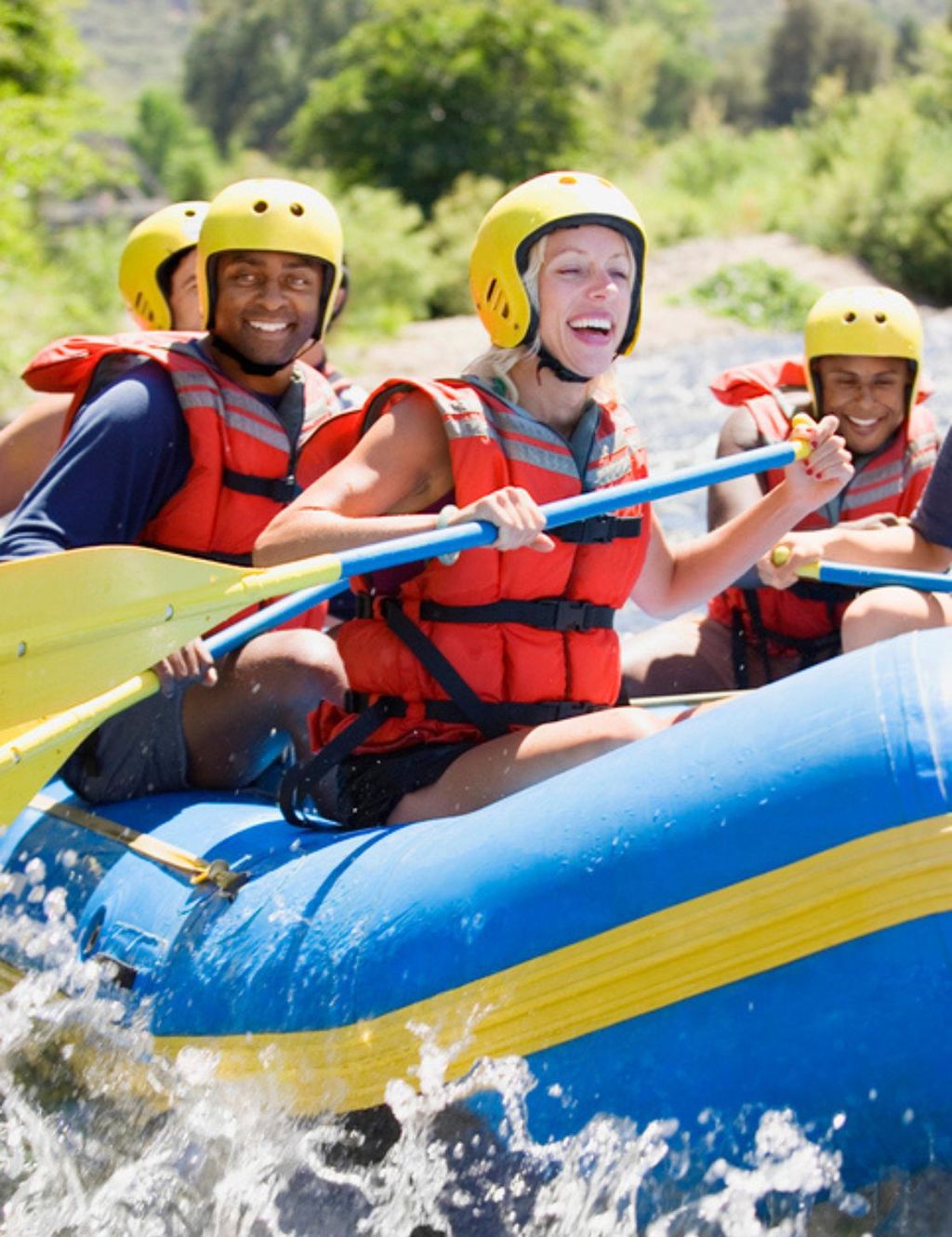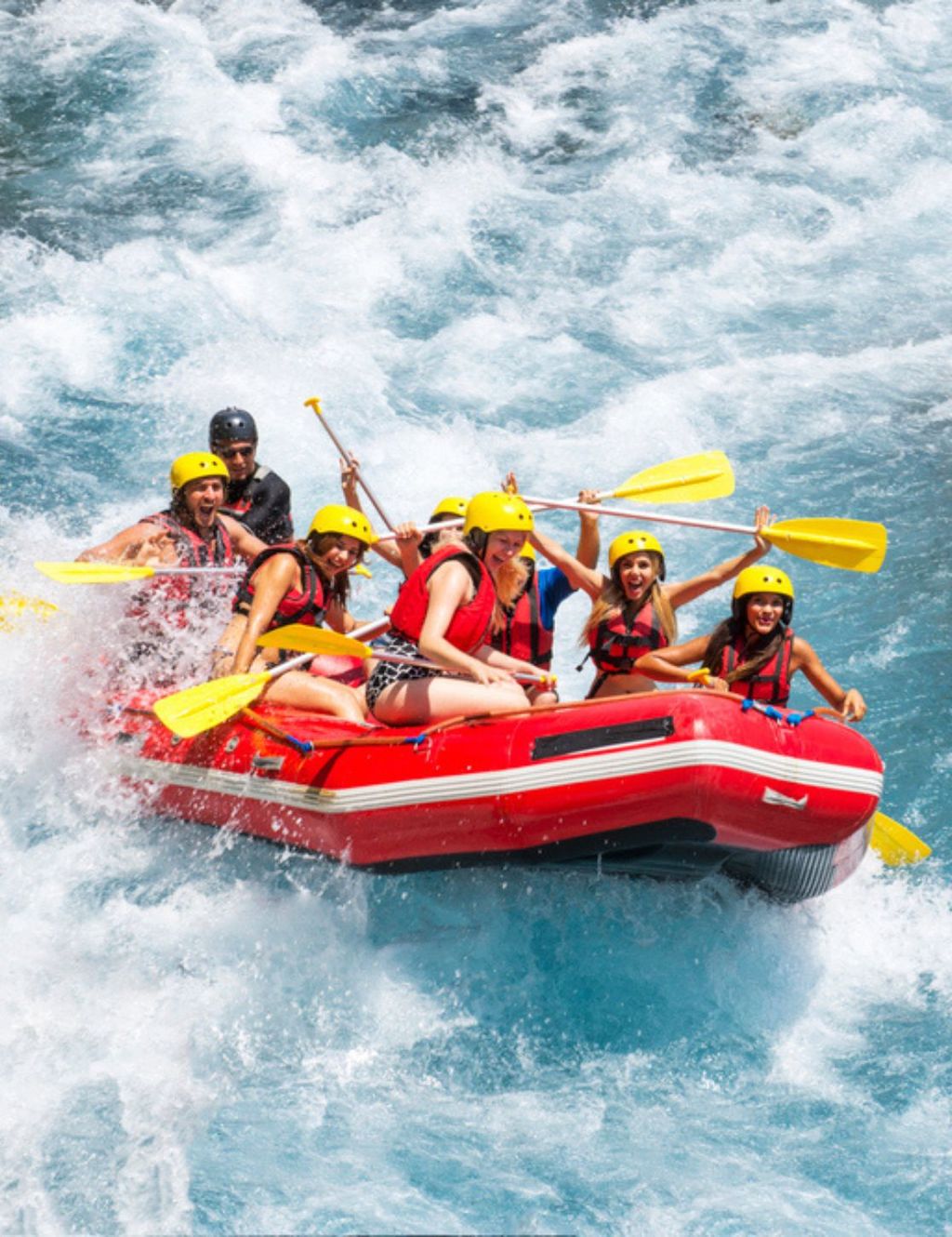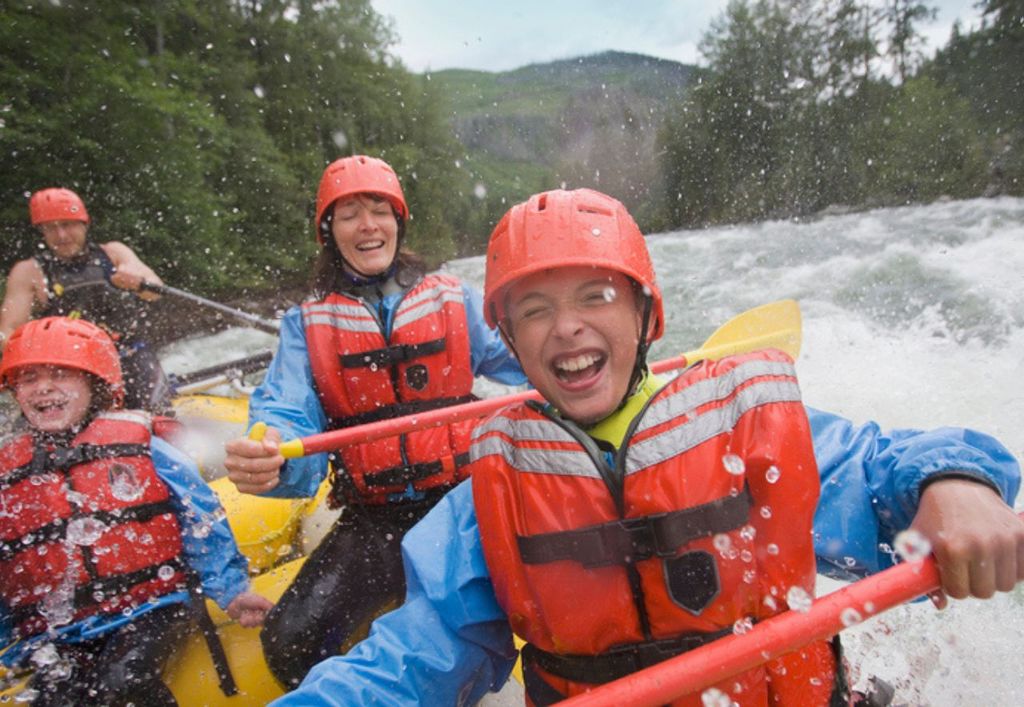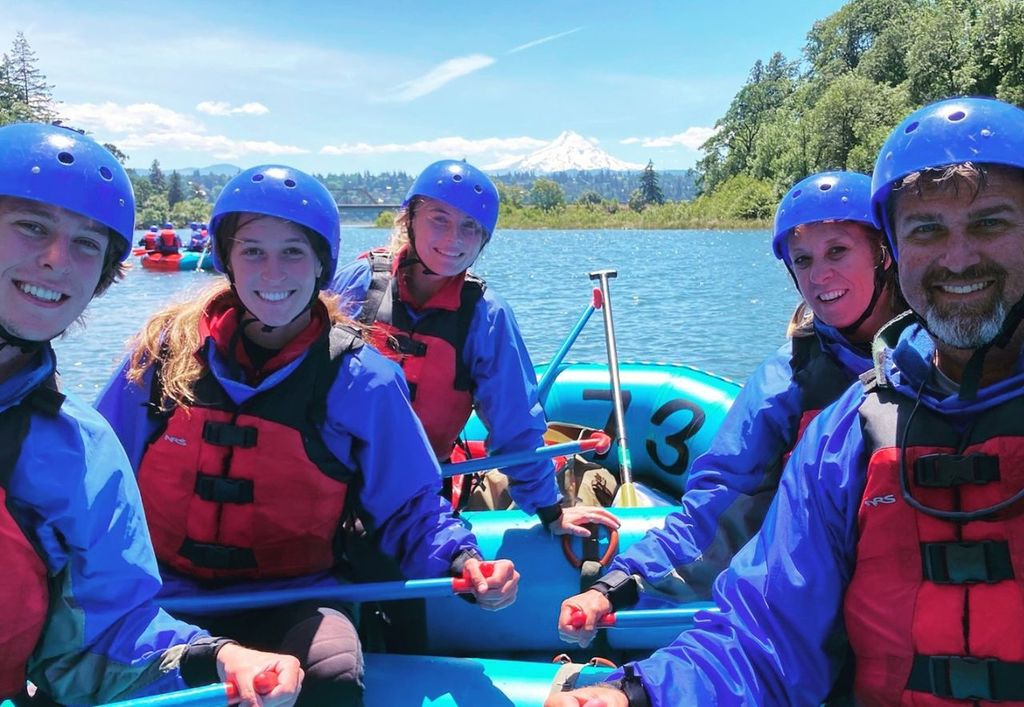 Experience the Thrill of Whitewater Rafting
Rafting the White Salmon River on the Middle Gorge is our Hallmark for whitewater rafters and the most popular ride on the White Salmon River. The beauty of this particular run is the quantity of fun rapids suitable for all ages and for the truly adventurous guests, there is the optional and somewhat legendary, Husum Falls. This is the perfect trip for the groups that have a "mixed bag" of adventure levels within their party. You'll feel like you are whitewater rafting far from civilization, but you'll only be a few miles away from Skamania Lodge and the surrounding towns.
Upon arrival for your Middle Gorge whitewater rafting adventure your raft will be waiting for you a mere two hundred feet away. All you have to do is get dressed in the whitewater rafting clothing that we provide, have a short rafting orientation and you're off to have fun! Our private launch site and headquarters allows you to start rafting fast and maximizes your play-time on the river.
Words and photos cannot truly express the beauty of what you will see as you raft through an ancient lava tube lushly forested with cedar, pine, ferns, alder and oaks with a multitude of springs coming out of the rock walls. You truly feel like you've entered a private little paradise on the White Salmon River. Columnar Basalt and Brachia walls tower on each side of you for long stretches of this magnificent canyon.
Join us and create cherished memories and a newfound appreciation for the White Salmon River's ecology, landscape, and community - an experience of a lifetime!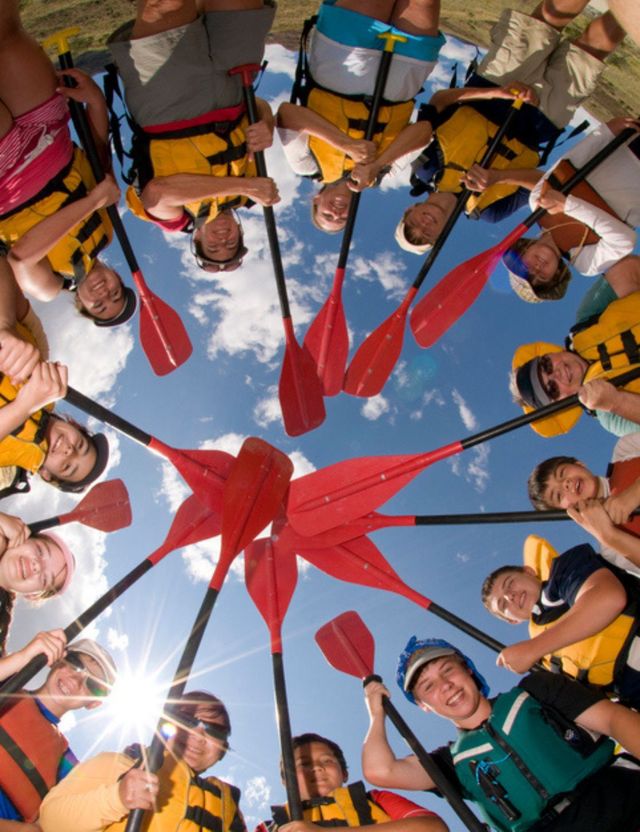 Terms & Conditions
Waiver & Release Agreement
Although we exceed state and federal insurance and safety requirements, a waiver and release agreement of inherent risks is required. All party members must read, sign and turn the form in to us on the day of the trip. Please call if you have any questions.
Cancellation & Refund Policy
Please read our cancellation and refund policy carefully:
Groups of 10 or more: 90% refund with notice 14 days (or more) prior.
Groups 9 and less: 90% refund with notice 7 days (or more) prior.
Whitewater Schools: 90% refund with notice 30 days (or more) prior.
Late arrivals risk missing the trip and loss of entire trip cost.
A $25.00 charge will be made for returned checks.
No alcoholic beverages are allowed on the raft trip. Anyone arriving for the trip under the influence of drugs or alcohol will not be allowed to participate and no refund will be given.
Pricing Policy
Gratuity for your guide is always welcome and the amount is your preference.
Prices do not include 7% state sales tax.
All party members are to participate at the reserved date and time.
Please note that this experience is hosted by Zoller's Outdoor Odysseys and is in no way affiliated with Skamania Lodge.
DISCLAIMER - READ CAREFULLY - Additional terms and conditions may apply. This experience, activity, or event is being offered, sold, and serviced by a third party. While we strive to provide accurate and up-to-date information, Curator Hotel & Resort Collection ('Curator") cannot guarantee the quality or accuracy of goods and services made available by any third party featured on this site. The third-party providers are solely responsible for the accuracy of the information, the quality of services rendered, and any potential liability arising from the activities offered. Information and descriptions are subject to change without notice. The nature of some experiences or activities may require liability waivers or legal releases. All terms and conditions set by the service provider should be reviewed during the final purchase process.