A Wine Tasting Journey Through The Columbia Gorge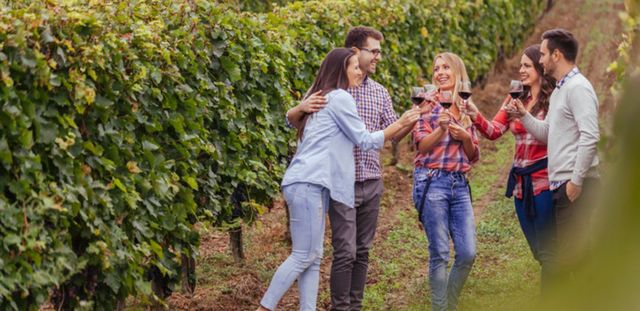 The Columbia River Gorge is home to over 50 wineries, producing some of the most exceptional wines in the Pacific Northwest. With its unique geography, the region boasts a diverse range of microclimates, making it a perfect location for growing a variety of grapes. From crisp whites to bold reds, you'll find something to suit every palate. And with breathtaking views of the Gorge, a day spent wine tasting is not just about the wine, but also about the experience. Join us and taste the Gorge!
Learn More

(opens in new window)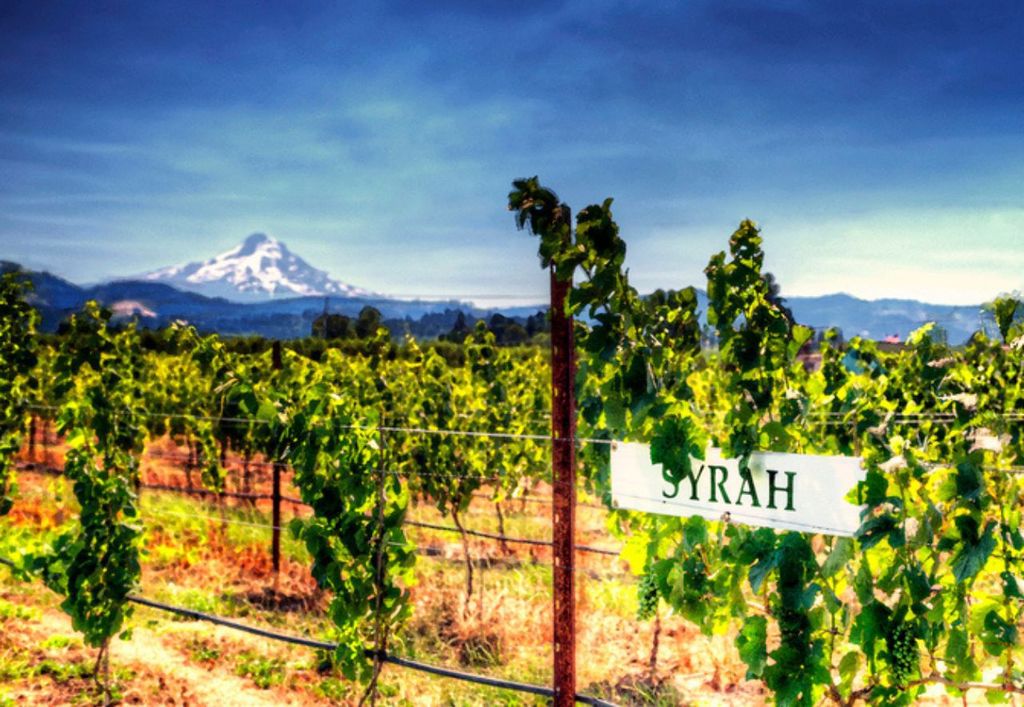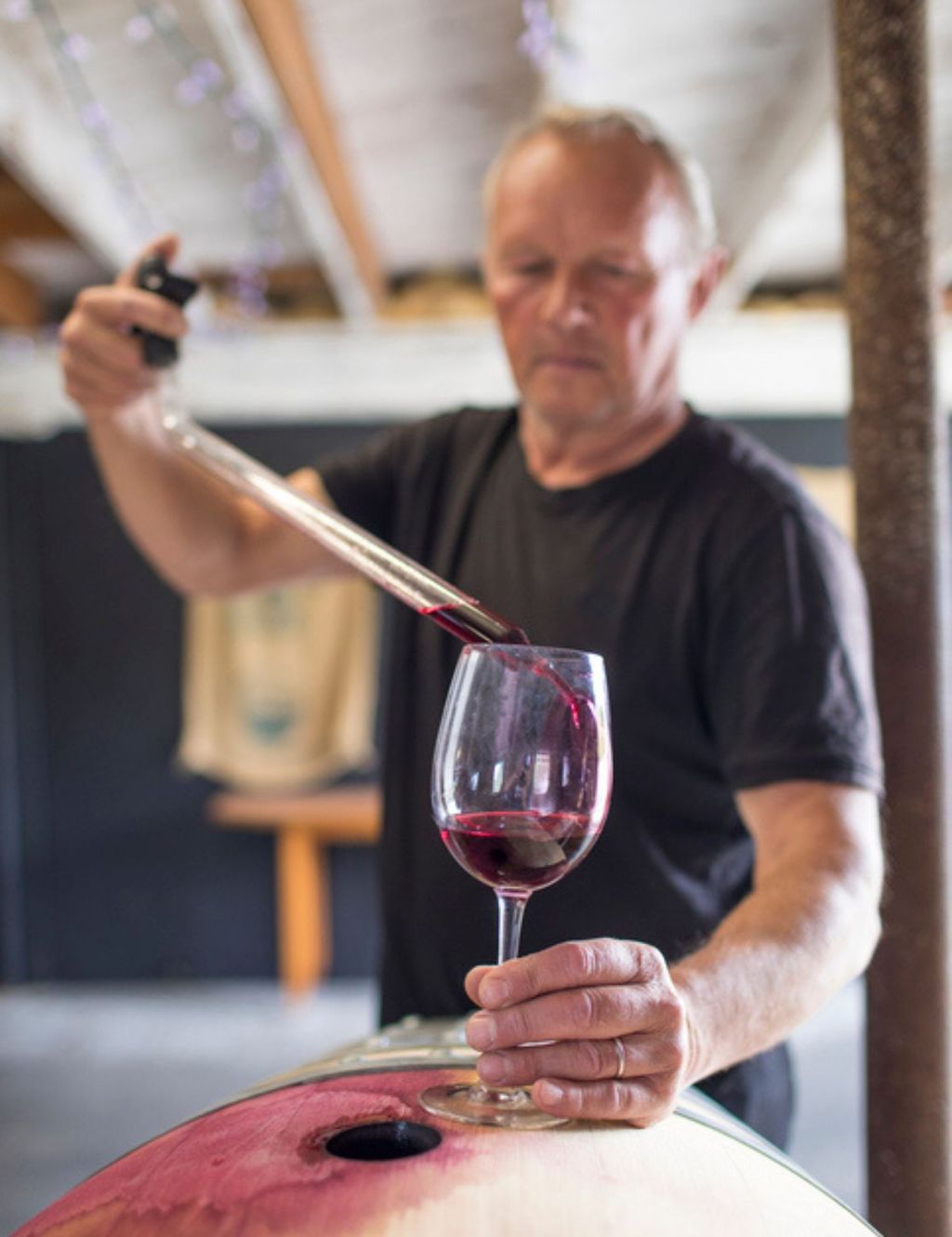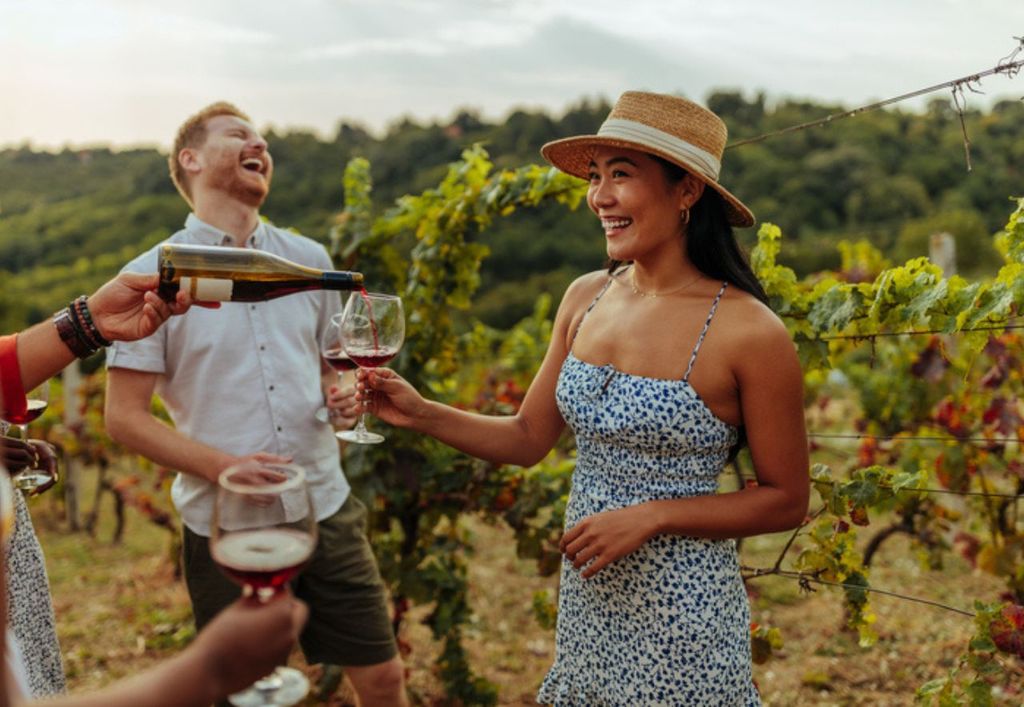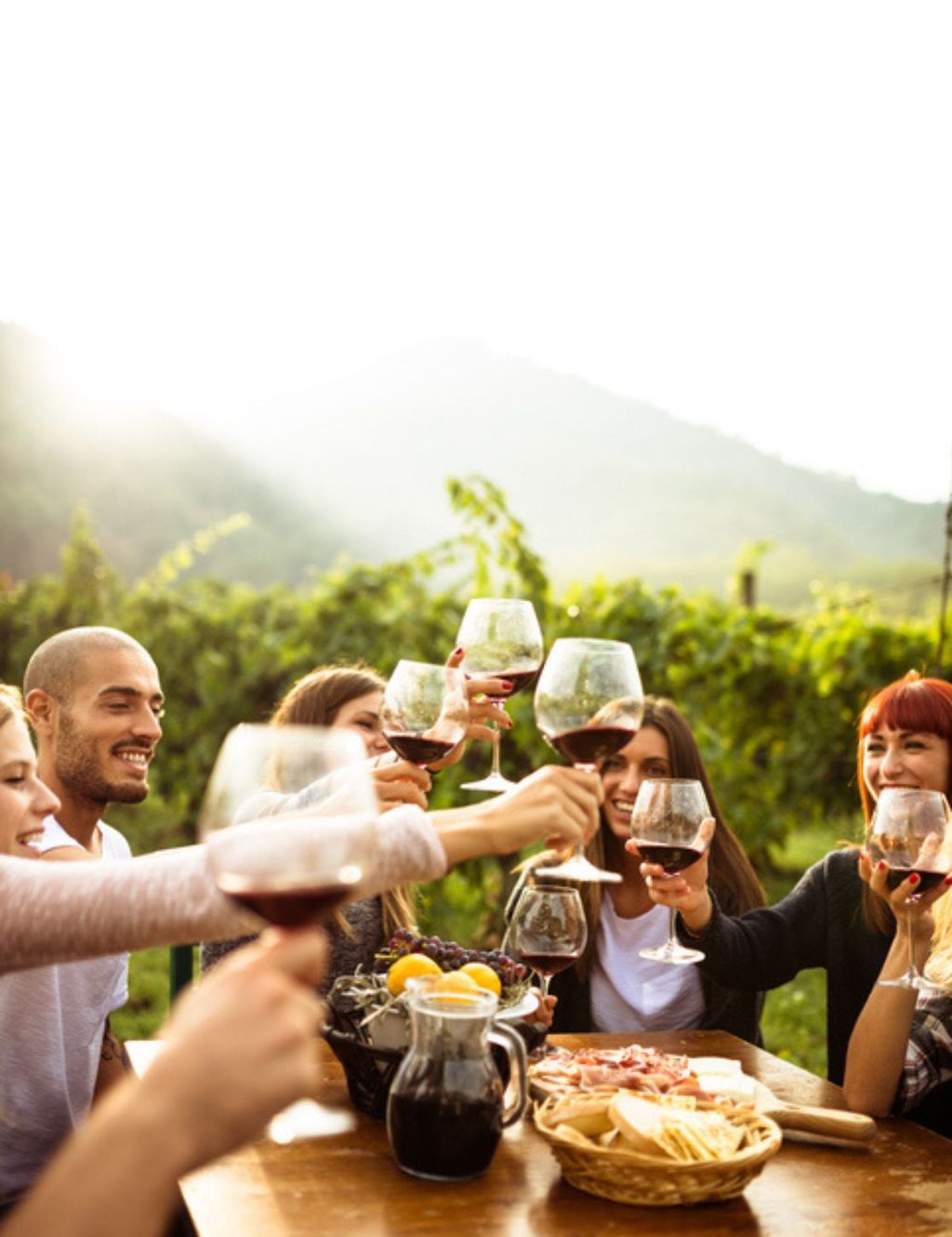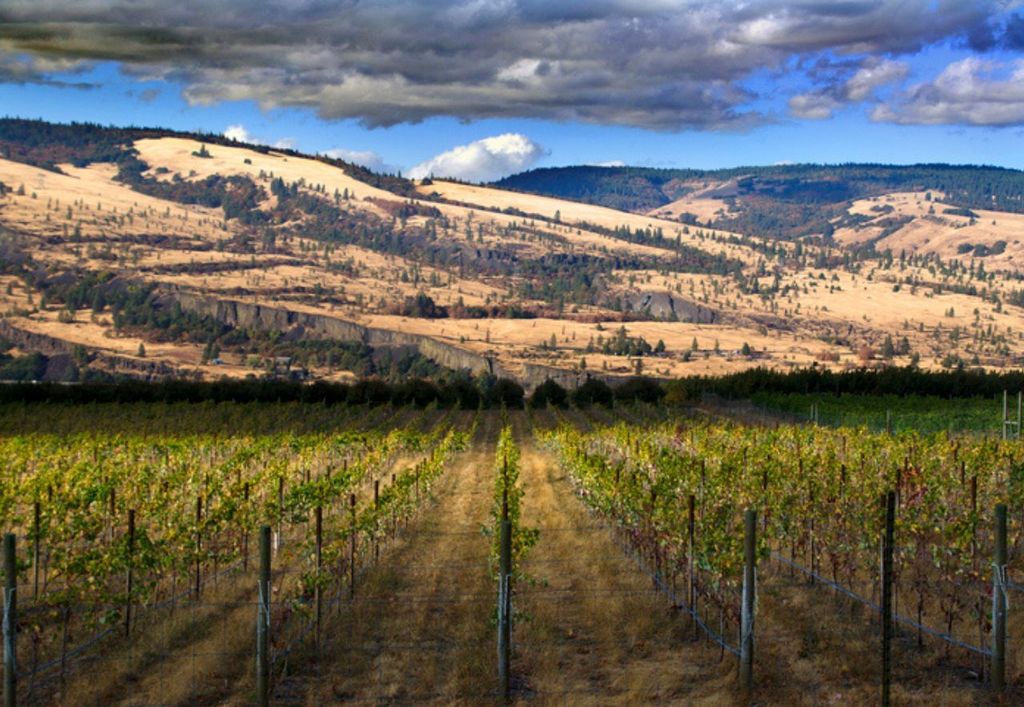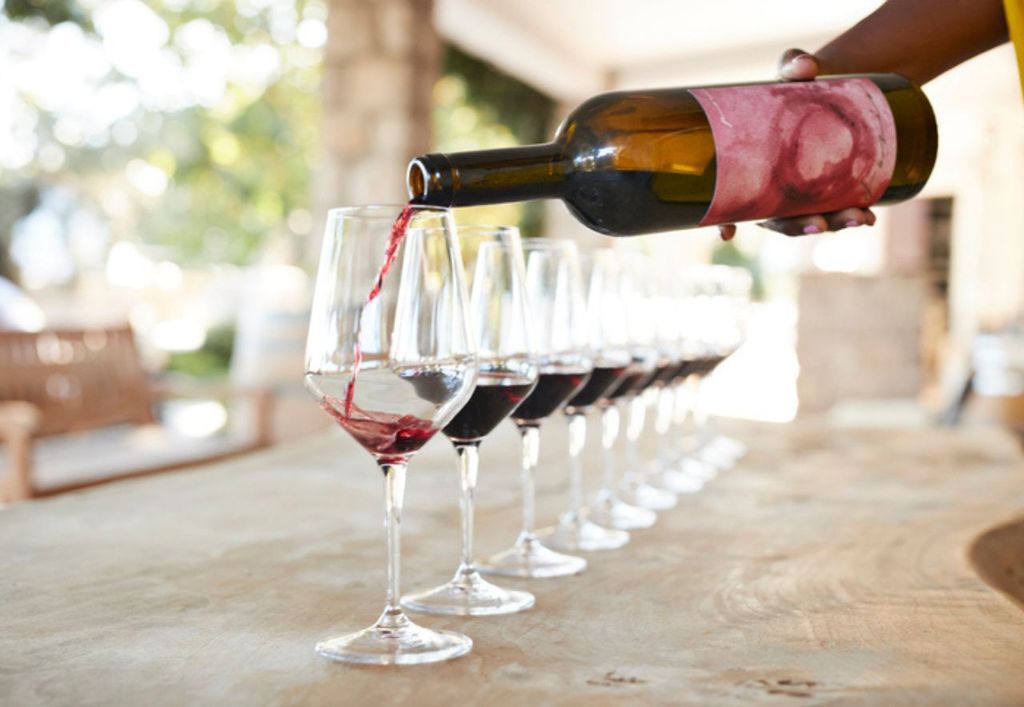 Sip and Savor
Nestled between the towering peaks of Mt. Hood and Mt. Adams, the Columbia River Gorge is a breathtaking region that is home to some of the top wineries in the Pacific Northwest. The unique landscape and climate of the area are defined by the Columbia River as it cuts through the Cascade Range. The transition from the lush western foothills of the Cascades, which receive up to 45 inches of rain per year, to the dry eastern desert, which receives as little as 10 inches, creates a truly remarkable viticultural region.
The Columbia River Gorge wine region is a rare gem that crosses state lines, with intrepid winemakers and growers on both shores of the river in Oregon and Washington. These passionate individuals are bound by their love for the craft and a deep commitment to the land. In the early 1970s, a few brave souls recognized the potential of this undiscovered viticultural region and began to plant premium grape varieties.
Today, the Columbia River Gorge wine region boasts over 50 wineries and 90+ vineyards, making it a paradise for wine lovers. From the stunning scenery to the welcoming tasting rooms and world-class recreation, this area offers an unparalleled wine tasting experience. The wineries in the Columbia River Gorge are dedicated to providing visitors with the opportunity to taste and savor some of the finest wines in the region, including award-winning varieties such as Pinot Noir, Syrah, Chardonnay, and many more.
Whether you are a seasoned wine connoisseur or just beginning your journey into the world of wine, the Columbia River Gorge wine region offers something for everyone. With so many wineries and vineyards to explore, there is always something new to discover. So come, raise a glass, and experience the unique beauty and flavor of the Columbia River Gorge wine region.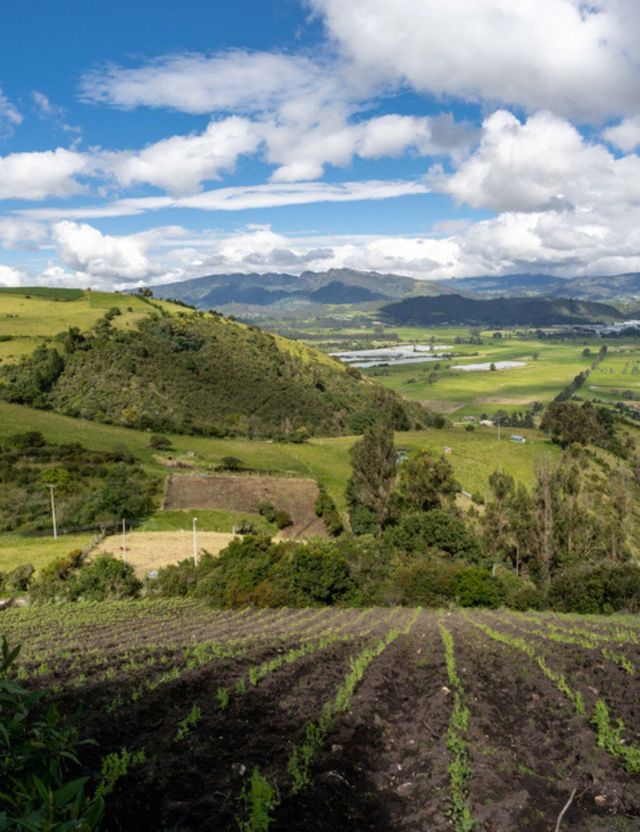 Terms & Conditions
Cancellation and Refund Policy
Cancellation given 30 calendar days before scheduled trip will be refunded at 100%. Cancellation 14 calendar days before scheduled trip will be refunded at 50%. Any cancellation less than 14 days or no-shows will be charged 100% of trip cost.
If the number of persons grows you must call ahead.
We will not be held liable for circumstances beyond its control including weather, road conditions and breakdowns. Any refunds given for any reason such as clerical errors, mechanical breakdowns or acts of God will be limited to no more than the total amount of the deposit.
Martin's Gorge Tours must stay on schedule so it is important that you arrive at the pick up location at your scheduled time. Late arrivals risk missing the trip and loss of entire trip cost. No-shows are subject to 100% of trip cost.
Waiver & Release Agreement
Although we exceed state and federal insurance and safety requirements, a waiver and release agreement of inherent risks is required. All party members must read, sign and turn the form into us on the day of the trip. Please call if you have any questions.
Pricing Policy
Gratuity for your guide is always welcome and the amount is your preference.
Prices do not include 7% state sales tax.
All party members are to participate at the reserved date and time.
Please note that this experience is hosted by Martin's Gorge Tours and is in no way affiliated with Skamania Lodge.
DISCLAIMER - READ CAREFULLY - Additional terms and conditions may apply. This experience, activity, or event is being offered, sold, and serviced by a third party. While we strive to provide accurate and up-to-date information, Curator Hotel & Resort Collection ('Curator") cannot guarantee the quality or accuracy of goods and services made available by any third party featured on this site. The third-party providers are solely responsible for the accuracy of the information, the quality of services rendered, and any potential liability arising from the activities offered. Information and descriptions are subject to change without notice. The nature of some experiences or activities may require liability waivers or legal releases. All terms and conditions set by the service provider should be reviewed during the final purchase process.