Catbird Hotel
3770 Walnut Street, Denver, Colorado
Opening July 2021, Catbird is an independent hotel in RiNo that blurs the line between hotel and home. In Denver's most exciting location, Catbird's creative lobby allows work flow and life balance to come together. With comfortable spaces, easy grab-and-go food options and a rooftop patio worth seeking out, this hotel creates all the feelings that travel should provoke.
A Sage Hospitality Group Hotel
Playroom
Guests of Catbird explore Denver on their own terms with the help of our Playroom. Customize your visit with all the gear needed for your stay. Our Playroom offers scooters, bikes, skateboards, games, and more.
The Rooftop
The views from this vantage point are amazing. Our rooftop bar offers indoor and outdoor seating with a cocktail list that bartenders live for. Our bar and offerings were designed by local bartenders to ensure the ease of the craft behind the bar, which translates to the enjoyable experience of the guest. This is the best place to revel in Denver's 300 days of sunshine.
Media Salons
While our cozy lobby invites you to settle in for your work day or afternoon drink, sometimes you need a quiet space. Catbird is scattered with a number of individual, enclosable Media Salons to take phone calls or be away from it all, while still being in our community space.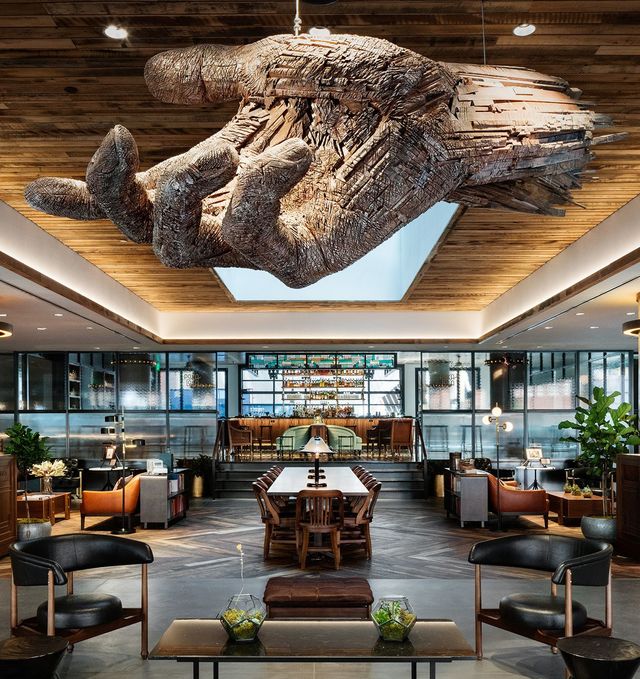 We are a collective of entrepreneurs, driven creatives, and visionaries who lead the industry in experiential hospitality. Our four companies work together to deliver on the promise of "artful" hospitality. Setting the new standard in partnerships and guest experiences, we're creating places that people want to go to—not through.