Catbird Hotel
3770 Walnut Street, Denver, Colorado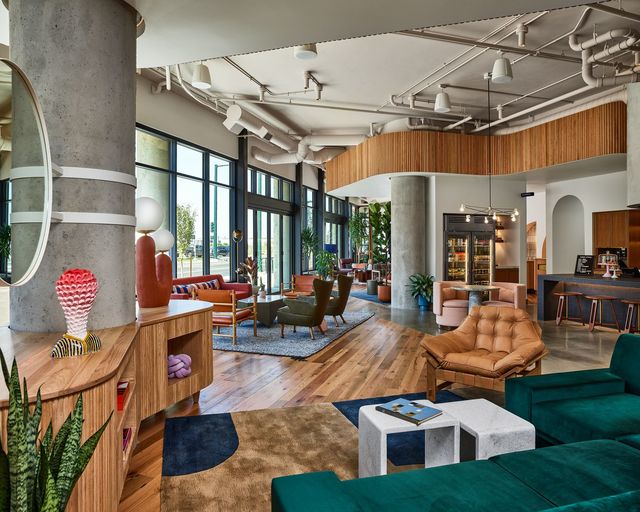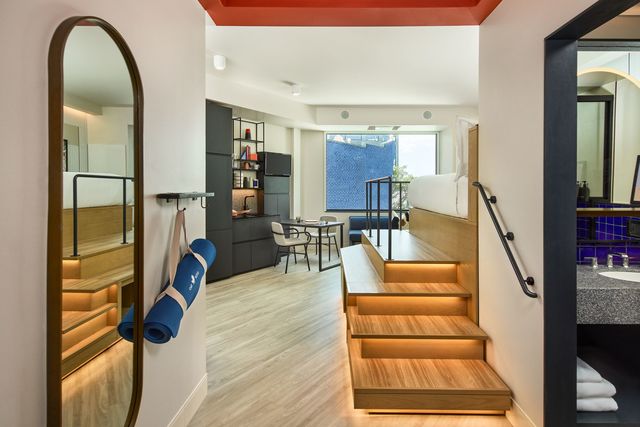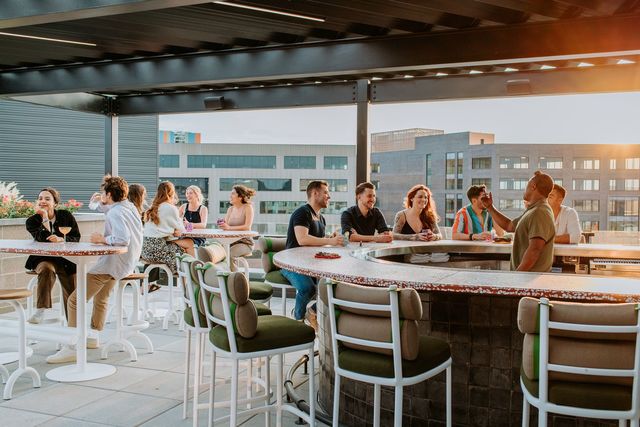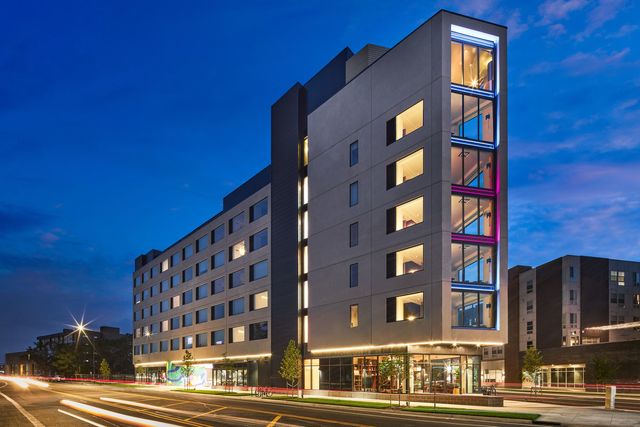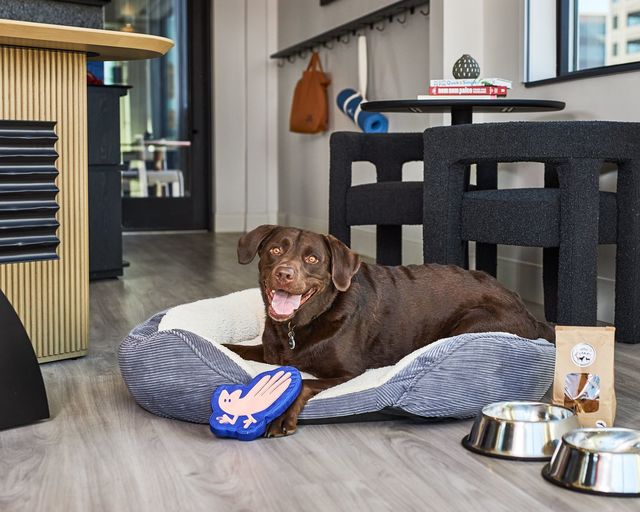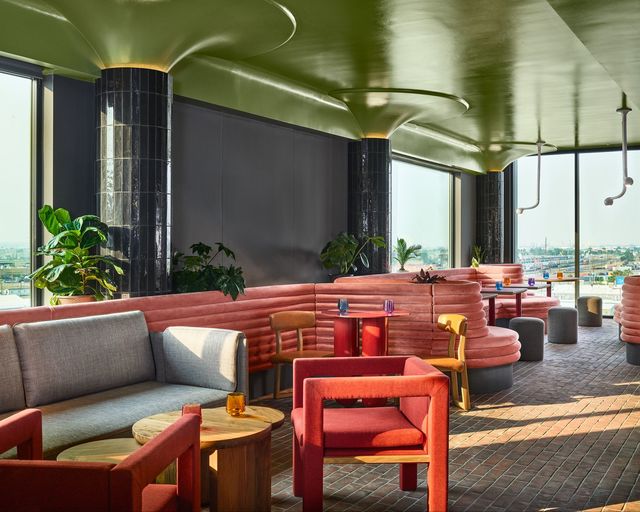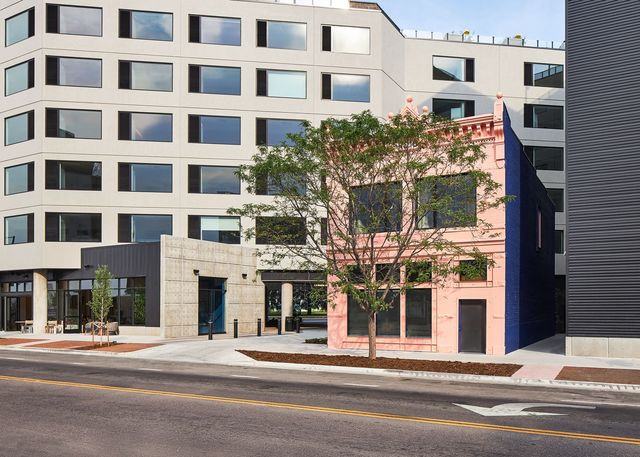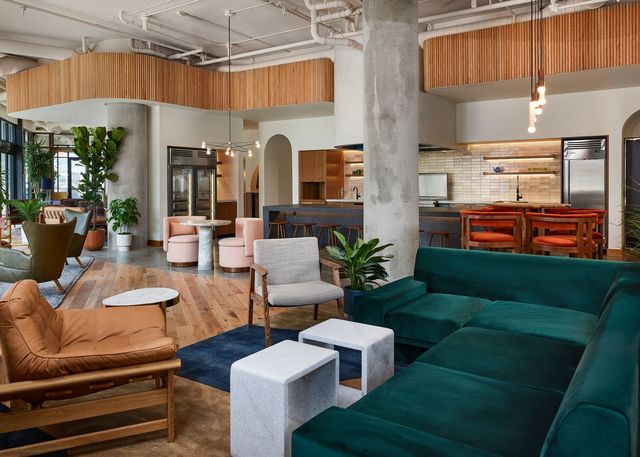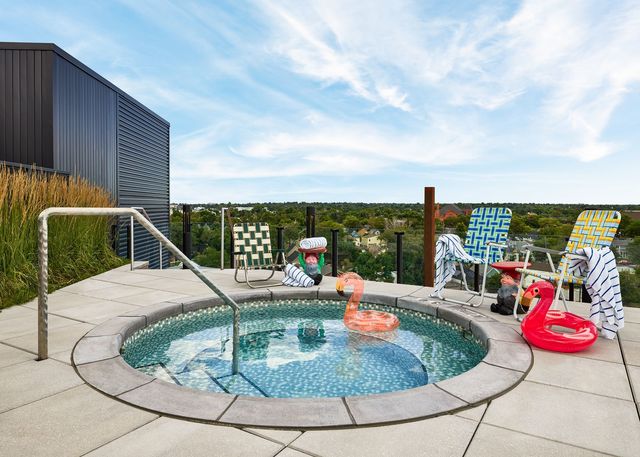 Catbird is an independent hotel in RiNo that blurs the line between hotel and home. In Denver's most exciting location, Catbird's creative lobby allows work flow and life balance to come together. With comfortable spaces, easy grab-and-go food options and a rooftop patio worth seeking out, this hotel creates all the feelings that travel should provoke.
A Sage Hospitality Group Hotel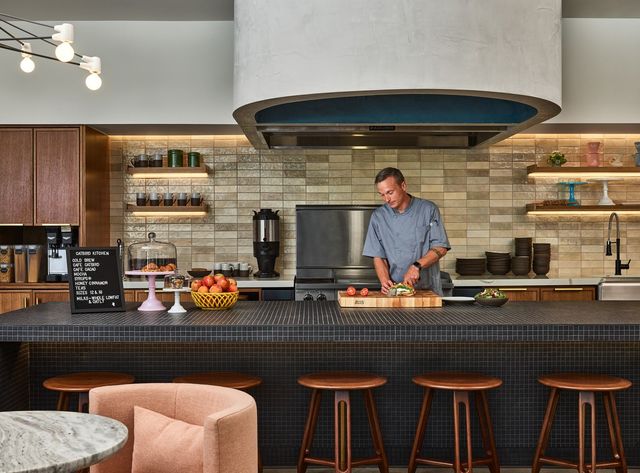 Breakfast Always Comes Standard.
The most important part of the day starts in the Catbird Kitchen. Catch up with our RiNo community over freshly made French Toast, a flavorful omelet, or pour some complimentary drip coffee on the way out the door. Best of all, it is included standard with your room booking.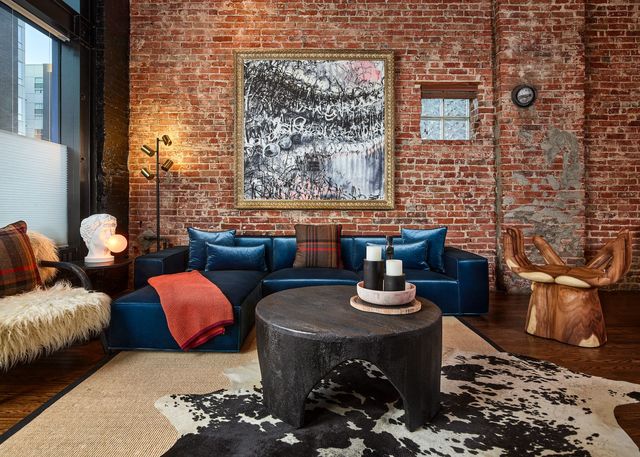 Historic Home
Discover one of Denver's best kept secrets, the Klee House. Situated next to Catbird, this 1890's historic home perfectly captures the neighborhood's vibrant history, creativity, and energy. With its unmistakable cool factor, it is a prime spot to host your next event or celebration and can be rented out for extended stays.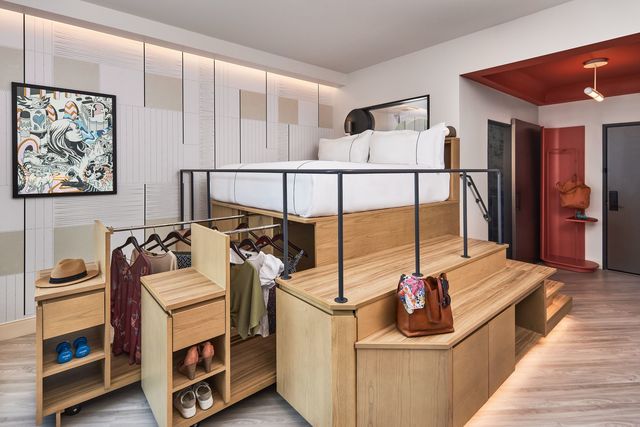 Thoughtful Room Design
Designed for both the long stay and the weekend getaway. Our rooms and suites come standard with full kitchens, adaptable bespoke furnishings, spa-like bathrooms, and an array of other touches to help you feel at home.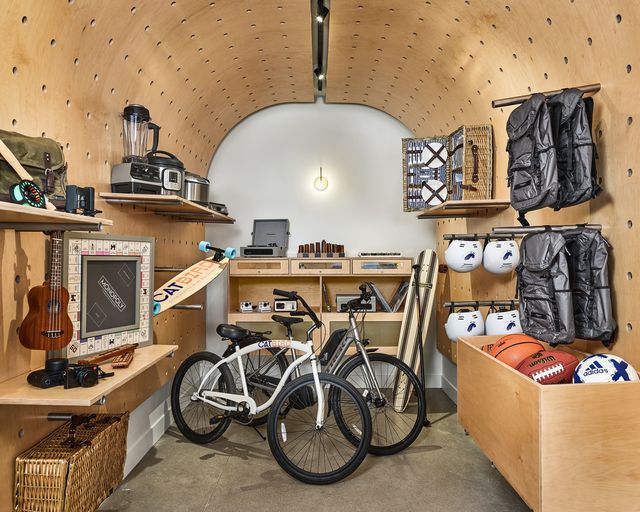 Playroom
Guests of Catbird explore Denver on their own terms with the help of our Playroom. Customize your visit with all the gear needed for your stay. Our Playroom offers scooters, bikes, skateboards, games, and more.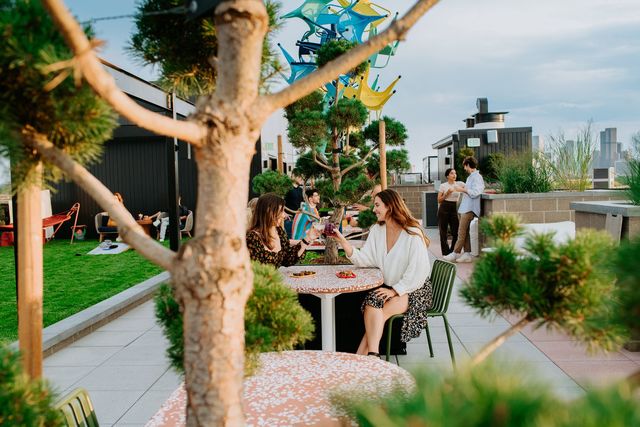 The Rooftop
Catbird's Rooftop Bar, The Red Barber is the place where you experience something surprising at every turn, from intimate fire pits, unexpected life-sized yard games, playful activations, and endless entertainment. The only thing better than the fantastic view of the city skyline is the Zodiac-inspired cocktail program and chef-centric bar menu. Feel free to relax around a firepit, catch a live music performance, or even hop into a hot tub.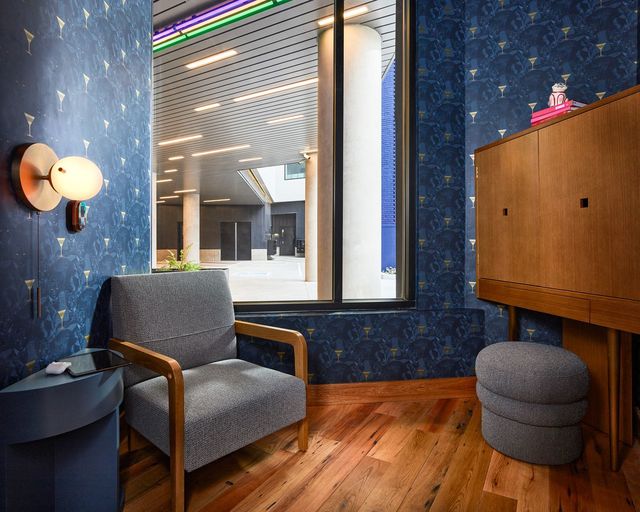 Media Salons
While our cozy lobby invites you to settle in for your work day or afternoon drink, sometimes you need a quiet space. Catbird is scattered with a number of individual, enclosable Media Salons to take phone calls or be away from it all, while still being in our community space.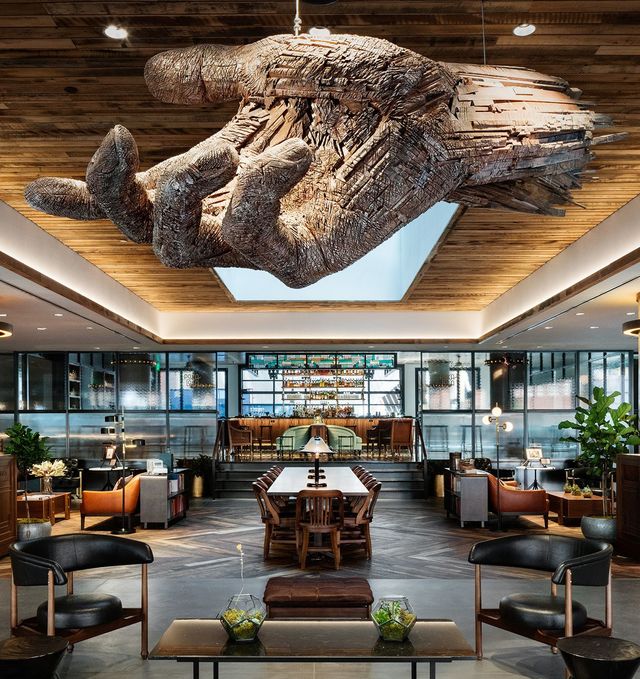 We are a collective of entrepreneurs, driven creatives, and visionaries who lead the industry in experiential hospitality. Our four companies work together to deliver on the promise of "artful" hospitality. Setting the new standard in partnerships and guest experiences, we're creating places that people want to go to—not through.