Creekside Inn
3400 El Camino Real, Palo Alto, California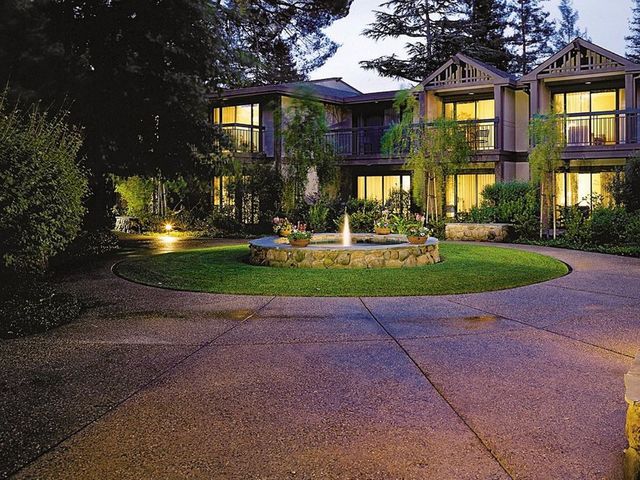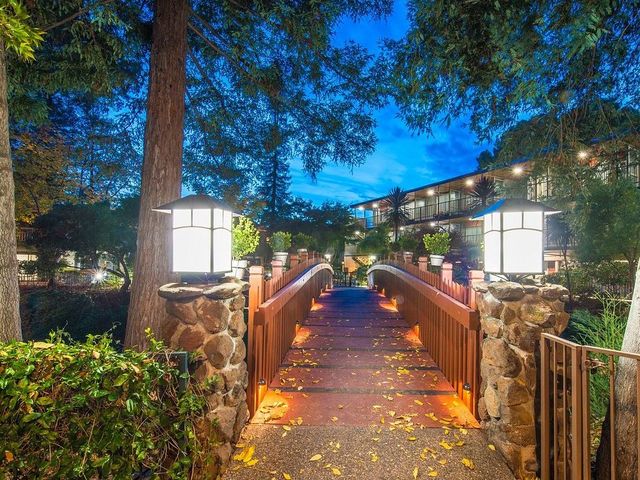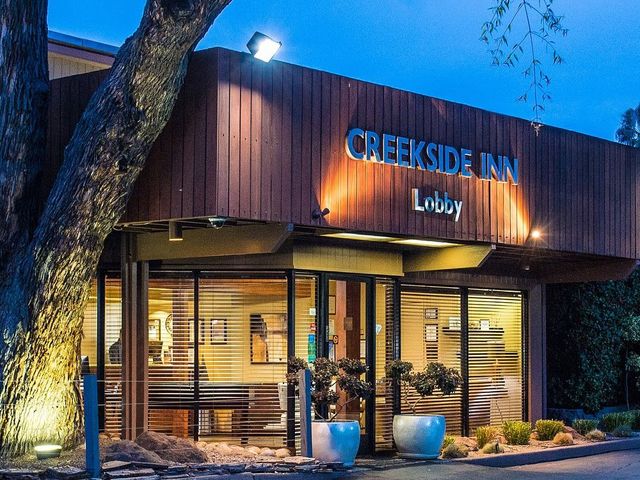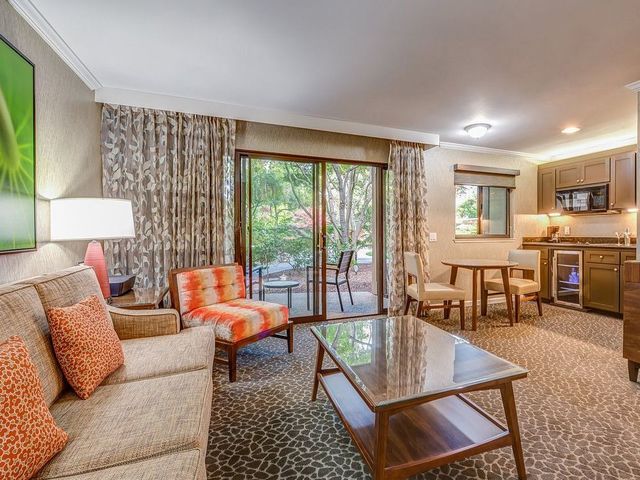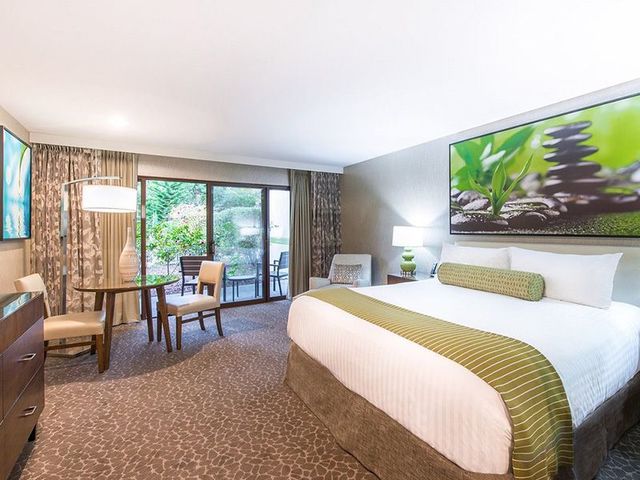 Experience a charming boutique hotel in beautiful Palo Alto. Nestled along Matadero Creek amid a lush landscape of oak trees, the Creekside Inn is a peaceful respite for vacations, business trips, and special events. Our eco-friendly hotel is more than a place to rest your head- it's a retreat from the hustle of Silicon Valley.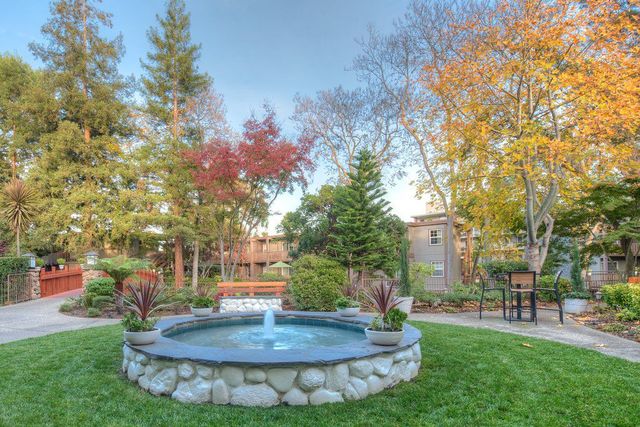 Fountain and Garden Area & Matadero Creek
Creekside Inn offers a charming and beautiful landscape of gardens and trees along Matadero Creek with chairs and couches to enjoy the nature and soak up the California sun.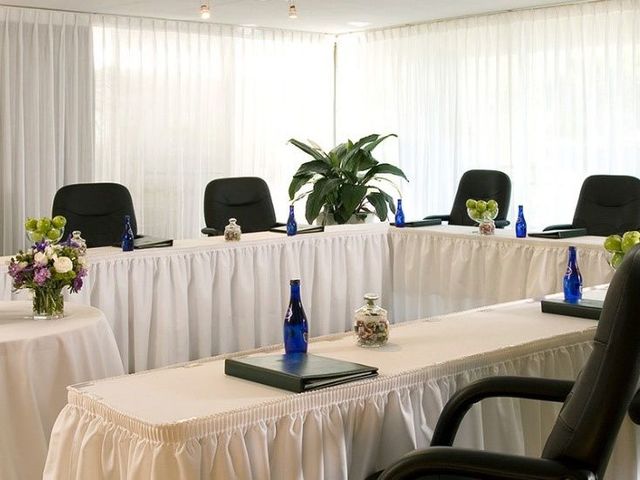 Bay Area Business Meetings and Conferences
Located just two miles from downtown Palo Alto businesses and Stanford University, the Creekside Inn is a beautiful Bay Area destination for corporate events, business meetings, conferences, and training seminars. Choose from three indoor meeting rooms with up to 1,400 square feet of reception, banquet, and boardroom space, complemented by an outdoor patio with pool views.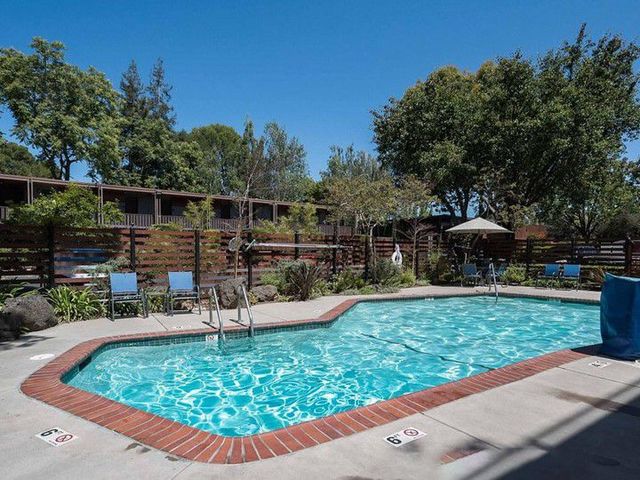 Swimming Pool
Our outdoor heated pool is the perfect spot to relax and enhance your Northern California getaway in any season.