Napa Valley Wine Train Experience
275 Mckinstry Street, Napa, California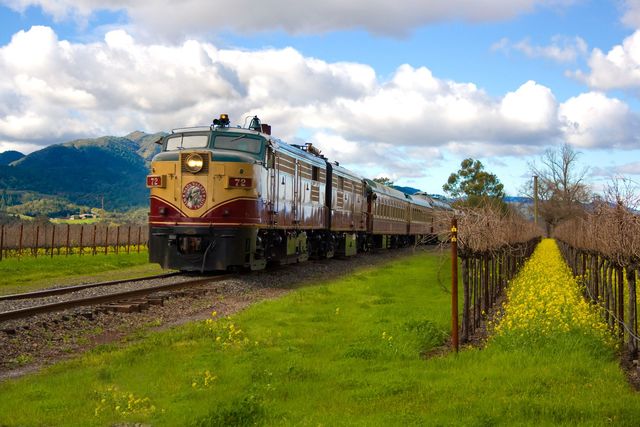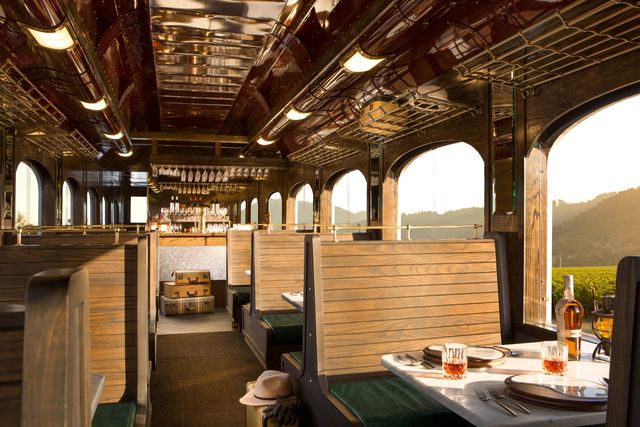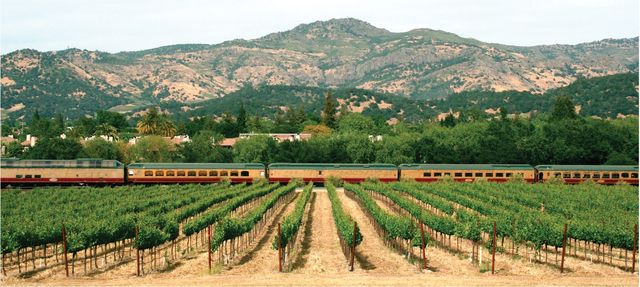 The Napa Valley Wine Train is one of the most distinctive Napa restaurants, offering an authentic, memorable experience that echoes the glory days of train travel, complete with fine dining service, multiple course meals, Napa Valley scenery and ultimate relaxation aboard exquisitely restored vintage rail cars.
A Noble House Hotels and Resorts Hotel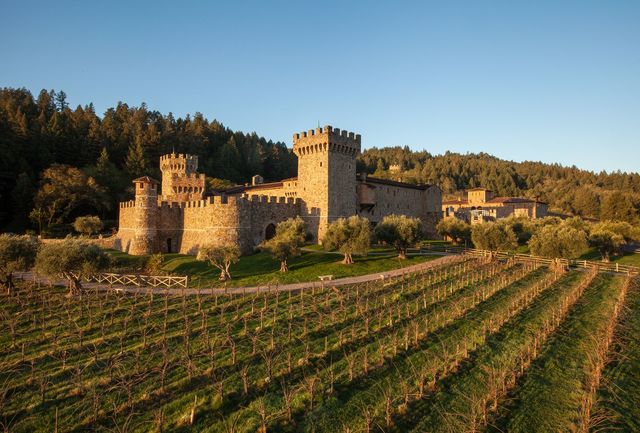 The Estate Tour
Stately properties, grand estates. And some of the most beautiful terroirs in the Napa Valley. French winemaking traditions that bring California fruit alive on a stunning vineyard. A one-of- a- kind winery with 150-year- old roots and charming contemporary art. And an elegant chateau full of history, restored to its former glory. Each an important part of Napa Valley history and a special place on your journey.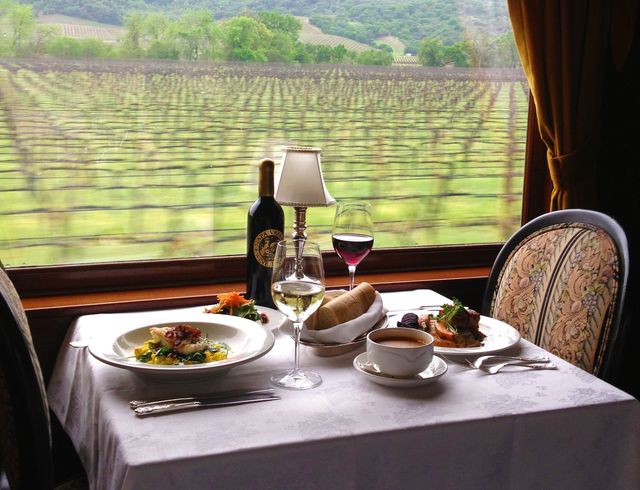 Gourmet Express
A decadent journey aboard our elegant vintage train through the Napa Valley and back to another time: the glamorous days of rail travel. Embrace a slower pace and dine in sophisticated comfort. Choose lunch or dinner, enjoyed in two different types of stylishly refurbished antique Pullman rail cars.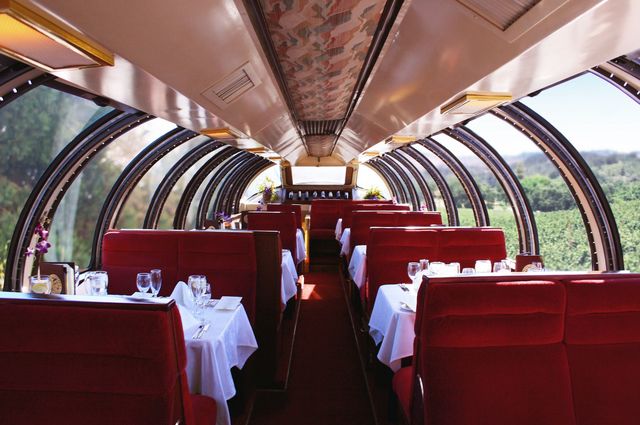 Vista Dome
We take the exclusive Napa Valley dining experience to new heights. Fresh California cuisine and a beautiful three-hour journey aboard an elegant vintage train in our two-story Vista Dome, an elevated observation-style dining car with luxuriously plush booths, Honduran mahogany paneling, and lush views from practically every angle.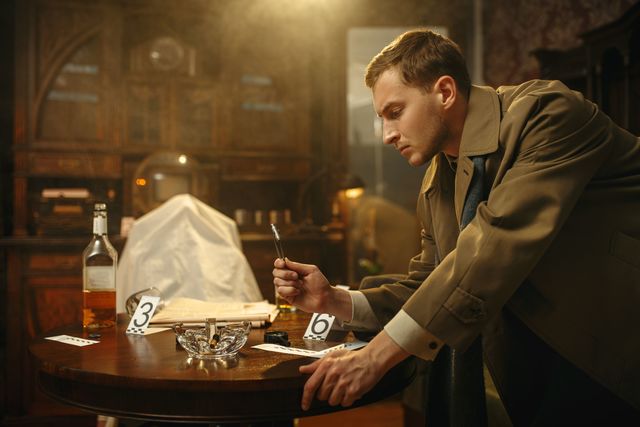 Murder Mystery
Mystery. Mayhem. Murder. With jealous, jilted lovers, deadly secrets, and plenty of intrigue, our vintage train sets the stage for a devious game of cat and mouse as you search for a killer—or hide your insidious identity from your fellow dinner guests. Of course, you'll still enjoy three gourmet courses of fine California cuisine on your journey. You'll just solve a murder on the side. We hear it pairs nicely with a smooth pinot noir.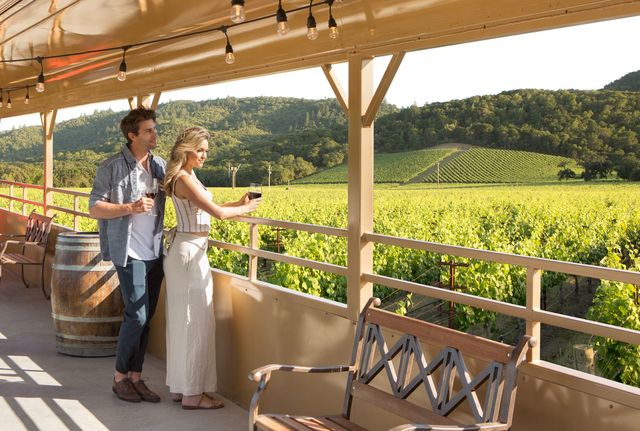 Romance on the Rails
Sweep the one you love off their feet but leave the grand gestures to us. The Napa Valley Wine Train was made for romance—a romantic setting, for a romantic journey, through one of the most romantic places in the world. Enjoy the two-story Vista Dome, an elevated observation-style dining car with luxuriously plush booths. Intimate and unforgettable, this gourmet California culinary experience is far from an ordinary night out.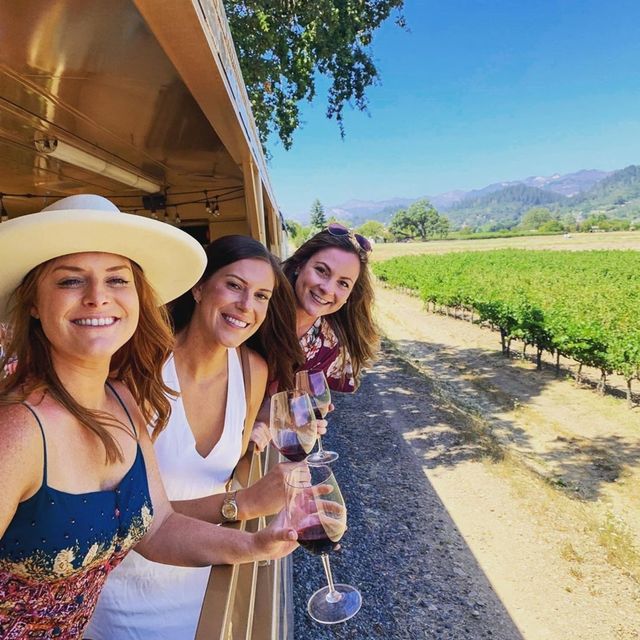 The Legacy Tour
A legacy is handed down over time, through family and tradition. And lots and lots of wine. This incredible six-hour experience includes a taste and tour of two of the Valley's most legendary wineries – The Estate of Charles Krug and V. Sattui Winery. The legacy of these Italian families represents a combined winemaking history of more than 250 years. And some very fine vintages. Some say this is where it all began. And this is where your journey begins.
Experiences
Find your next adventure below! The wine train offers these unique, local experiences for you to enjoy. Reserve your experience now!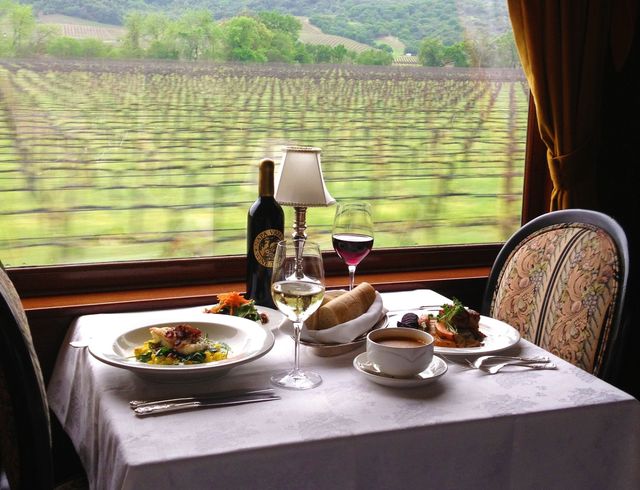 Napa Valley Wine Train Vista Dome Lunch
Soak In The Valley On The Wine Train
More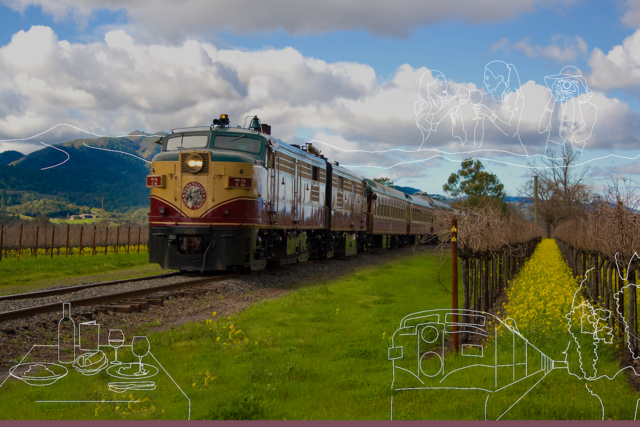 Napa Valley Wine Train Legacy Experience
Embark On A Signature Napa Valley Adventure
More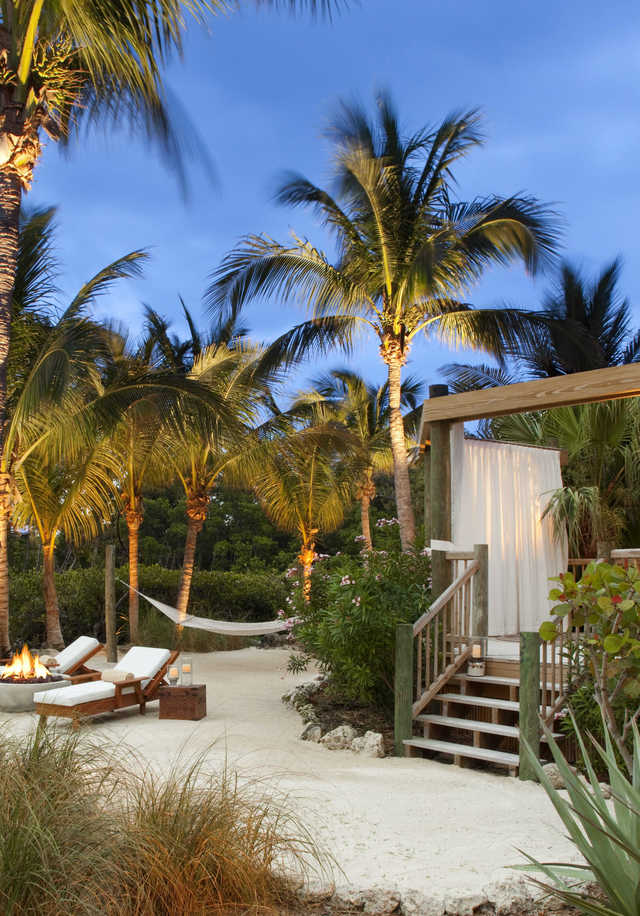 Our hand-selected portfolio of experience-driven hotels and resorts has continued to deliver the unexpected. Centered within destinations worthy of every bucket list and layered with unique amenities that inspire adventure, our properties are known for creating unforgettable travel experiences.