Napa Valley Wine Train Vista Dome Lunch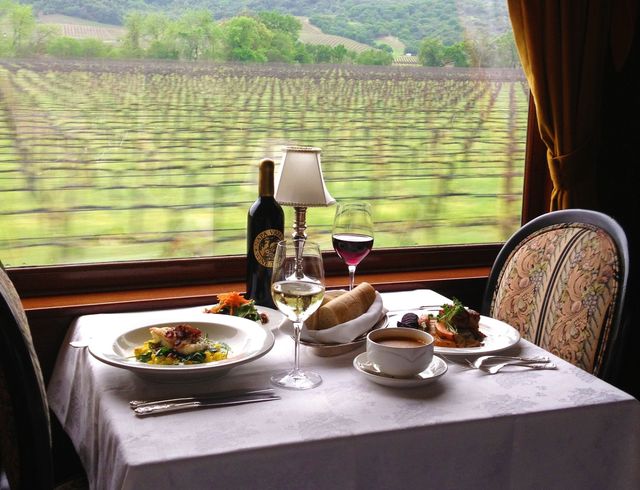 Indulge in a decadent voyage on the Vista Dome experience. Treat yourself to four exquisite courses and stunning views as the valley unfolds on this one-of-a-kind rail line journey through Wine Country.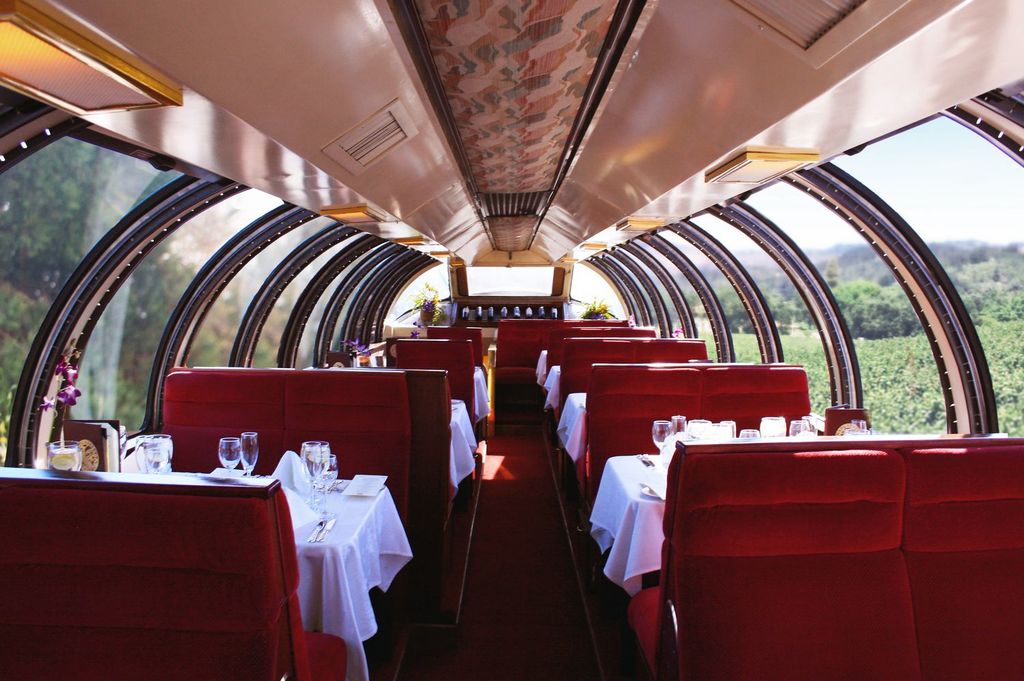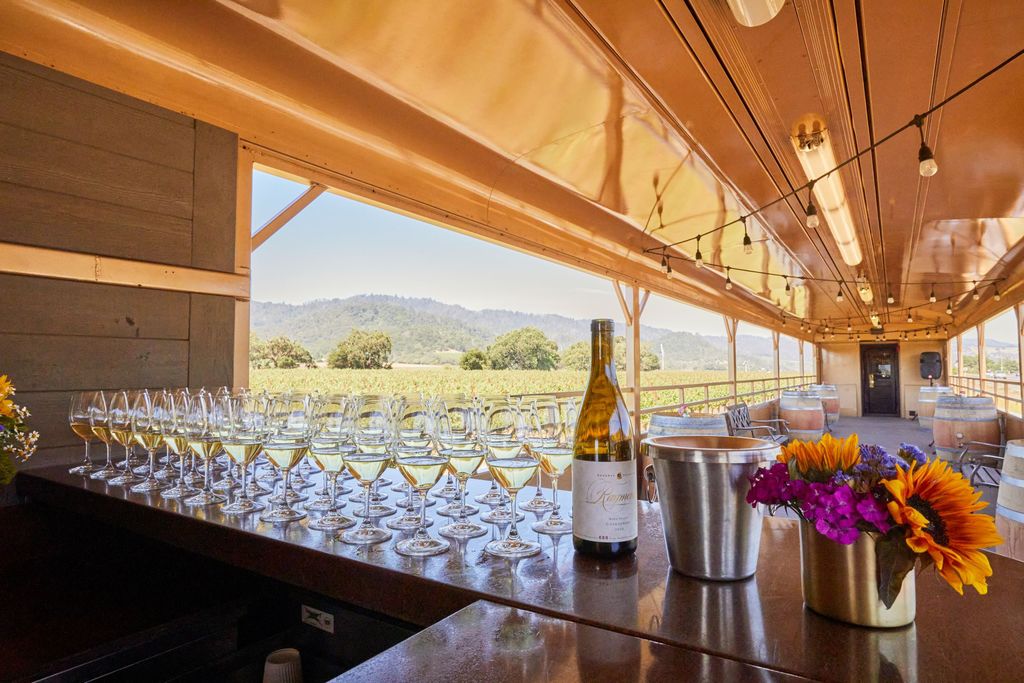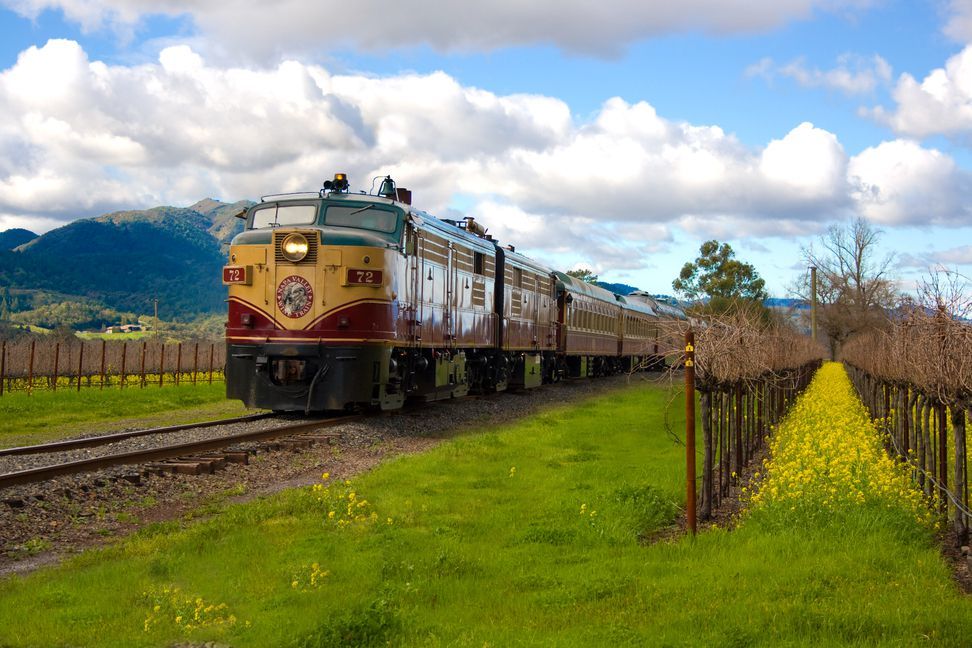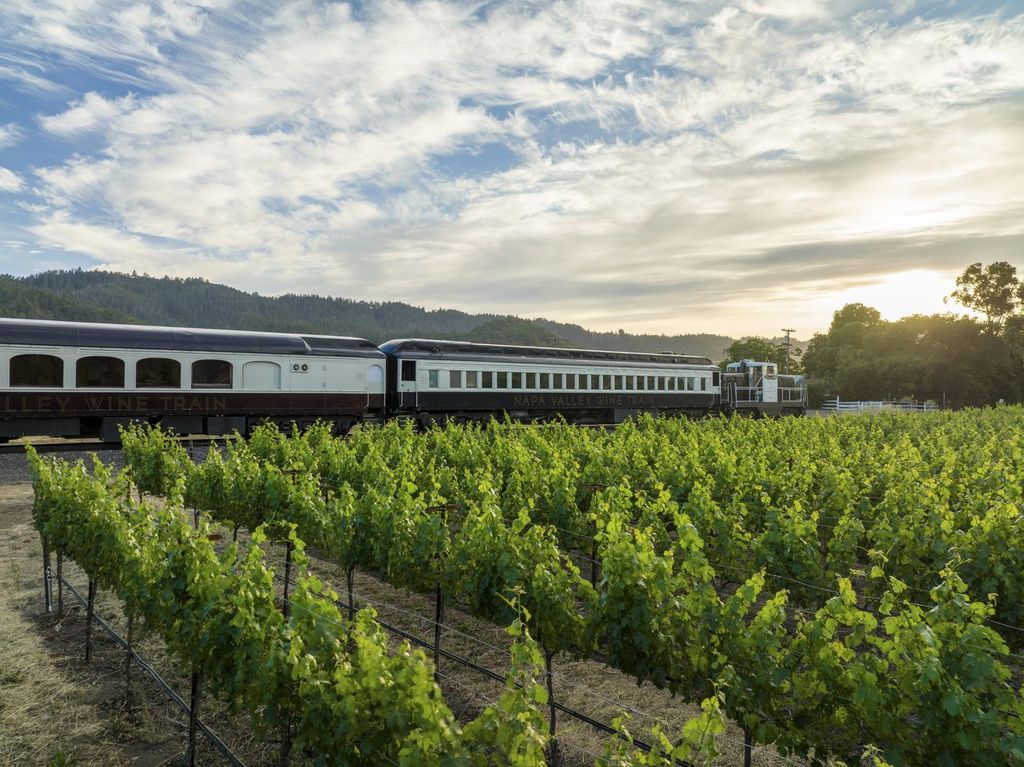 Soak in the Valley
Elevate your views and Valley vibes on our most elegant experience in our most picturesque rail car, the Vista Dome. Enjoy freshly-prepared, gourmet Wine Country cuisine on a stunning three-hour journey in our two-story elevated observation-style dining car with luxuriously plush booths, Honduran mahogany paneling, and lush views from practically every angle.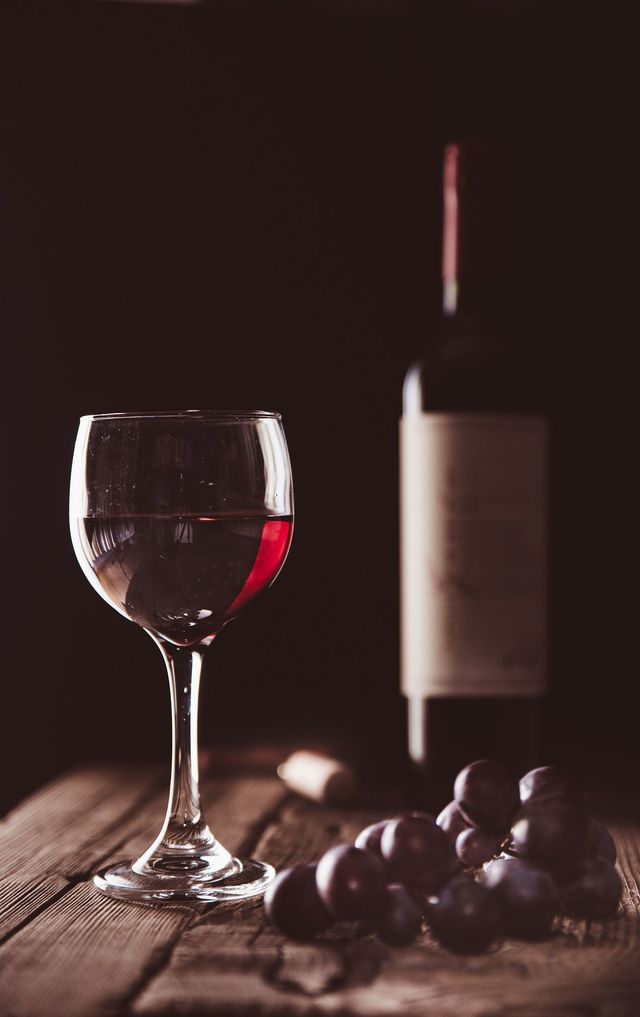 Terms & Conditions
1 to 9 People – 14-day advance notice is required to avoid forfeiture of payment

10 to 20 People 30-day advance notice is required to avoid forfeiture of payment

30-day notice may apply for some special events and holidays.

Delayed and "No show" guests who do not call will not be entitled to a refund, so please remember to call if you are delayed.

Reserved Seats are released for resale 10 minutes prior to departure.

We Encourage the Responsible Consumption of Alcohol
The Napa Valley Wine Train promotes the responsible consumption of alcohol. No one under 21 will be allowed to consume alcohol. Our servers are trained to assist the customer and may refuse to continue to serve alcohol at their discretion. The Napa Valley Wine Train always reserves the right to withhold service to anyone at anytime.

We Reserve the Right to Relocate Guests Making Disturbances
For the comfort and safety of all our guests, we reserve the right to relocate or remove anyone that, in our sole opinion, is creating a disturbance within any of the Napa Valley Wine Train's offerings.

We Reserve the Right to Change Schedules and Prices
The Napa Valley Wine Train reserves the right to change train schedules for any reason at any time. In the event that a schedule change affects our customers, we will make an attempt to notify the customer of the schedule change. The Napa Valley Wine Train also reserves the right to change our prices at any time.

Concerning Cancellations and Late Check-ins
All reservations must be pre-paid with credit card or gift certificates. We require a credit card to secure a reservation, regardless of whether the reservation is made online or over the phone. The Napa Valley Wine Train will charge the card provided as soon as we receive the reservation and have confirmed that space is available. It may take up to 24 hours for this charge to reach your account.

Listing of terms: https://www.winetrain.com/terms/
DISCLAIMER - READ CAREFULLY - Additional terms and conditions may apply. This experience, activity, or event is being offered, sold, and serviced by a third party. While we strive to provide accurate and up-to-date information, Curator Hotel & Resort Collection ('Curator") cannot guarantee the quality or accuracy of goods and services made available by any third party featured on this site. The third-party providers are solely responsible for the accuracy of the information, the quality of services rendered, and any potential liability arising from the activities offered. Information and descriptions are subject to change without notice. The nature of some experiences or activities may require liability waivers or legal releases. All terms and conditions set by the service provider should be reviewed during the final purchase process.